The British woman who was arrested after stripping on a sacred Malaysian mountain has apologised for causing offence.
Backpacker and university graduate Eleanor Hawkins read a statement outside her family home in Draycott, Derbyshire, after arriving back in the UK.
She said: "I just want to say how relieved and happy I am to finally be home.
"I know my behaviour was foolish and I know how much offence we all caused to the local people of Sabah. For that, I am truly sorry."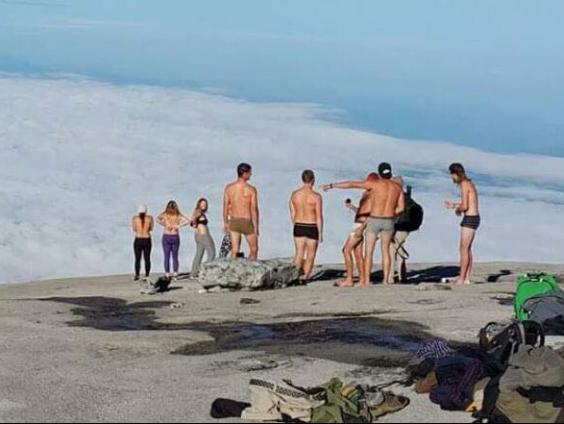 The 23-year-old arrived back in the UK this morning after being deported from Malaysia.
She was among four tourists who admitted public indecency after removing her clothes on top of Mount Kinabulu on 30 May, which caused widespread offence in the region.
A judge gave her a fine of 5,000 Malaysian ringgit (£860) and backdated her three-day prison sentence to the time of her arrest, meaning the time had already been served.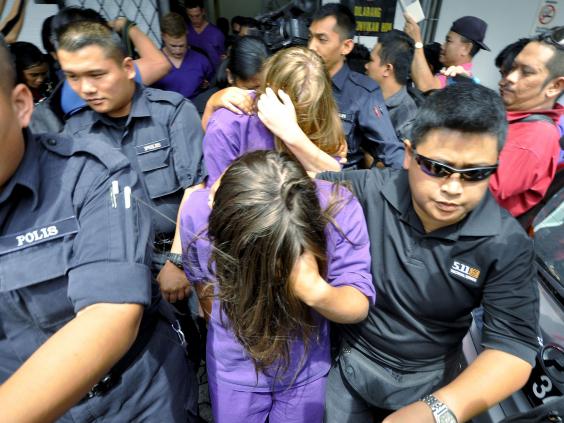 Hawkins' mother Ruth said: "She knows what she did was wrong and disrespectful and she is deeply sorry for any offence caused to the people of Sabah. She has been appropriately and fairly judged by the Malaysian authorities and has served her sentence in full, the case is now closed.
"We would all now like Eleanor to be given the chance to recover, so we would really appreciate it if you would now afford us some privacy and allow her to get on with her life."
"We would like to thank again the British consulate officials who have support Ellie in Malaysia during this very difficult time."
Additional reporting by PA
Reuse content