Bernard Randall, the British man facing a trial in Uganda for possessing a gay sex video, is to deported back to the UK immediately after all charges against him were dropped.
The 65-year-old, originally from Faversham in Kent, had been facing a possible two-year prison sentence after being charged with "trafficking obscene publications".
Today, magistrate Hellen Ajio ordered that the charges – which Randall strongly denied – be dropped and that the former computer analyst be deported from the east African country within 12 hours on the basis that his visa had expired.
Handing down the ruling, she told Randall: "In Uganda we love you, but we don't love the acts of homosexuals. I've told you time and time again that God loves you."
The decision comes just weeks after Uganda's parliament passed a draconian anti-gay bill imposing life in prison for people convicted of some homosexual acts.
Randall appeared in Entebbe Magistrates Court with Albert Cheptoyek, 33, a Ugandan national, who still faces a prison sentence of up to seven years if found guilty of "acts of gross indecency", which he denies. The pair claim that their home was robbed last September and Randall's laptop, which contained images of him having sex with another man in Morocco, was stolen. The alleged thieves passed the images to Pastor Solomon Moses Male, who leads the country's anti-homosexuality crusade and gave them to tabloid newspaper Red Pepper.
At one stage during the hearing a prosecutor said the retiree would "continue to corrupt morals" if he stayed in Uganda, causing a visibly upset and shaken Randall to scream: "Lies!". The prosecution had argued for Randall's deportation. The defence had requested he be given five days to leave the country.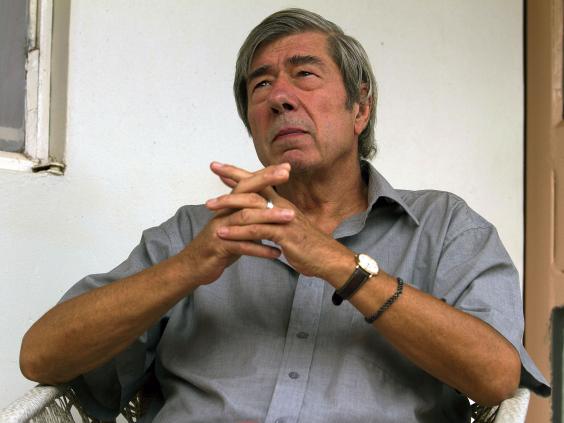 Defence lawyer John Francis Onyango told The Independent he was "happy" the charges had been dropped because there was "no adequate evidence" to charge Mr Randall.
"But we're concerned about his deportation on the flimsy grounds of non-renewal of his visa," Onyango said.
"The prosecution know that his passport had been robbed and that he actually reported to the immigration department to renew his visa and his request was actually denied, back in December."
He said they would not be appealing the ruling because it "won't serve any meaningful purpose".
The lawyer added that the case against Cheptoyek was now "extremely weak" as he and Randall were jointly charged.
Speaking after the ruling, Cheptoyek told The Independent that Randall was being deported for reasons which were "not good or fair".
"I think they're deporting him because he's gay," Cheptoyek said.
When asked how he felt about his own situation he said: "I'm scared. The bill has passed. The government of Uganda don't want gays."
A member of the UK High Commission was present in court, but did not comment.
Last week, it was reported that President Yoweri Museveni had blocked the anti-gay Bill, but gay rights activists in Kampala stressed that he hadn't done so but had only "promised and expressed his concerns" about the legislation.