A former squat in south London recently transformed into luxury flats now costs up to £3,100 per month to live in.
This revelation could come as a kick in the teeth for long-time Brixtonites who have recently complained of rapid gentrification.
Not too long ago, the area was deemed too crime-ridden for many people. Now it is home to pubs serving drinks in jam jars and even a branch of the ubiquitous Foxtons estate agents.
It's not like you need any further proof of the ever-increasing house prices and rentals in one of the world's most expensive cities but – just in case you do – here it is.
In pictures: Tiny London flats to rent
In pictures: Tiny London flats to rent
1/6 London properties

A "cosy" flat in an upmarket area of west London is available to rent for a reasonable £520 a month, provided the tenant doesn't mind showering under the bed

2/6 London properties

Located on Castletown Road, the advertisement on Zoopla boasts: "A cosy, single studio located in the heart of London's fashionable and up-market area of West Kensington, this compact mezzanine includes not only a fully furnished living area including table, chair, wardrobe and chest of draws [sic] but also a personal shower and kitchenette complete with storage"

3/6 London properties

The property is recommended for "students, working professionals and those looking for a thriving London life at an affordable rate"

Rightmove

4/6 London properties

A studio flat for rent in Kember Street, north London was advertised for £737-a-month

Rightmove

5/6 London properties

The 'well-used' kitchen of a flat in Hoxton, which was on the market for £997 per month

Zoopla

6/6 London properties

For only £125 per week you could be the lucky owner of this single studio flat, complete with shower and kitchenette, located between Barons Court and West Kensington

Zoopla
Six Edwardian mansion blocks on Rushcroft Road in Brixton were home to squatters, who had formed a housing co-op to which they paid rent, and their children for around 30 years until they were eventually evicted by Lambeth council in 2013.
But it wasn't without a kick or a fuss as a riot ensued, with residents burning furniture and battling with police and bailiffs in protest. The council tried for two years to make way for the now-private development, to include some social housing.
The blocks had previously stood vacant after Lambeth bought them in the 1970s before long-term residents moved in. Plans to demolish them to make room for a high-rise council tower block and a motorway had fallen through.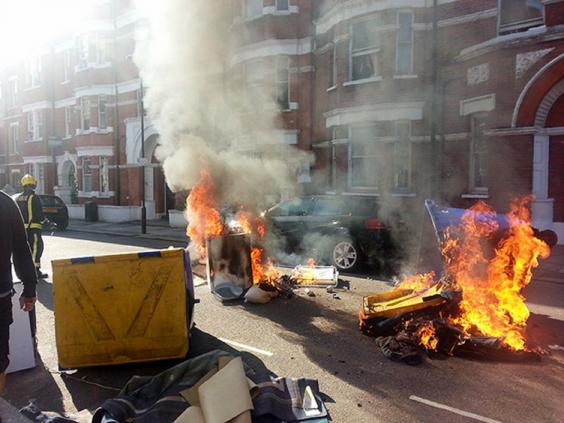 Today, the first tenants being housed by the council in 22 social rent flats will receive their keys. The other 25 properties, in the development costing more than £3 million in total, are being let privately by Beresford estate agents.
The flats – a stone's throw away from Brixton station, the market on Electric Avenue, the local nightlife and the town hall – are being described by Beresford as "stunning brand-new period conversions on one of Brixton's most popular roads."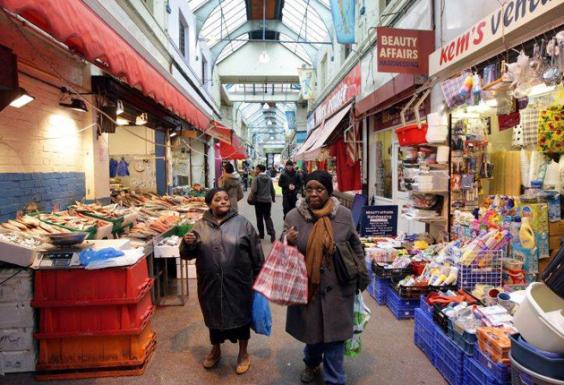 The one-bedroom flats are available to rent privately for £1,603 per month while the four-bedroom homes are going for £3,098 per month.
Matthew Bennett, Lambeth's cabinet member for housing, told the Evening Standard: "I'm delighted tenants will be handed the keys to some of the first new council homes in Brixton in a generation.
"These are lifetime council homes at proper social rents, made available to local families in housing need. There are 21,000 people on Lambeth's waiting list. Homelessness has risen over the last year with about 1,800 families now in temporary accommodation."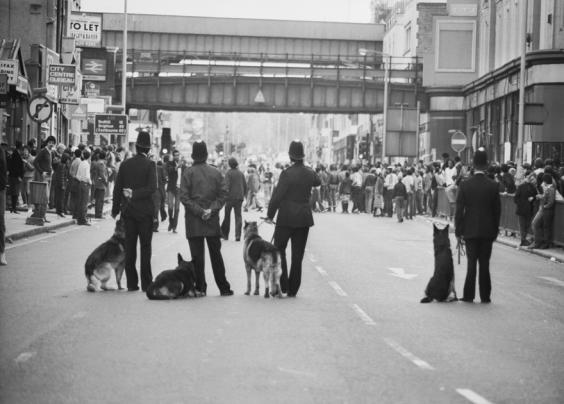 However, Jonathan Bartley, Green Party parliamentary candidate for Streatham, responded by saying: "Twenty-two flats is throwing a few crumbs to residents while developers continue to have a banquet."
Reuse content