The Chancellor Philip Hammond set out to deliver an "upbeat" Budget on Wednesday.
Despite the threat posed by Brexit to the economy, he said growth would be higher – and borrowing lower – than forecast in November.
He allocated extra money for social care, free schools and promised to relieve some of the pressure on those faced with increasing business rates.
Domestic violence organisations are set to receive around £20m while a new £5m fund will be created to aid mothers returning to work after a long career break.
But he also announced an increase in National Insurance Contributions (NICS) for the self-employed. 
Labour leader Jeremy Corbyn said it was "a Budget of utter complacency about the state of our economy" while others described his more positive measures as potentially unsustainable or a "drop in the ocean".
So, on balance, do ordinary people feel optimistic?
The self-employed person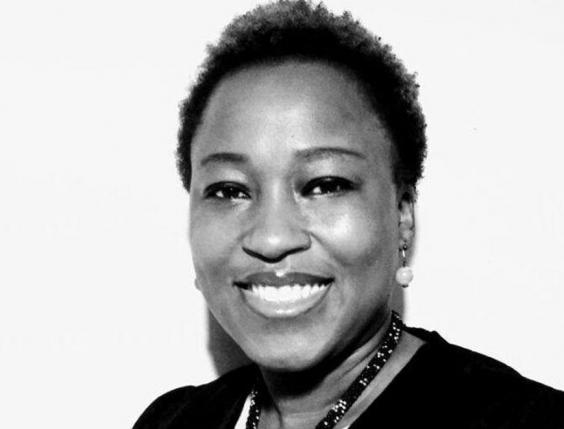 Dr Shola Mos-Shogbamimu, 41, is a self-employed solicitor and the founder of Women in Leadership Publication.
She said the NICS hike more than cancels out any gains for women in the Budget. 
She said: "I'm really trying not to rant. I find the stance of Chancellor Hammond for making these changes really quite hollow. It really doesn't ring true. He's making this change on the basis that [lower National Insurance for self-employed people] is no longer justified by benefit entitlement, but you're still not comparing like for like. The types of benefit that self-employed people get is, as far as I am concerned, non-existent compared to employees.
"I think it is going to be harder with the NICS increase. It will be harder on the self-employed. If I speak personally, there's more going out than for me to retain.
"I'm also looking at it from the perspective of a woman. I feel the overall impact of this Budget does not draw us any closer to economic equality for women. I am not seeing it. And I think it directly contradicts the position I felt that Theresa May put forward about what she is trying to do.
"Things are already economically difficult for everybody, and you now get a Budget that... is taking so much away from people who are marginalised, women are one group, the self-employed are another group. Women are a good portion of the self-employed, because we tend to work from home, we have businesses, all of that. It is like double discrimination quite frankly."
She added the NICS increase cancelled out policies meant to help women who work, like a childcare allowance and increased free nursery hours.
"It's like giving something with one hand and taking it away with the other," she said.  
"I think the Government needs to be paying attention, it needs to be listening. That's the problem here, they are not listening. I would have liked to have seen favourable types of tax cuts that impact the services we rely on, and that would help to advance women's equality, as entrepreneurs and even as stay-at-home mums. I would have liked to have seen that, but I did not see that."
The young, single, employee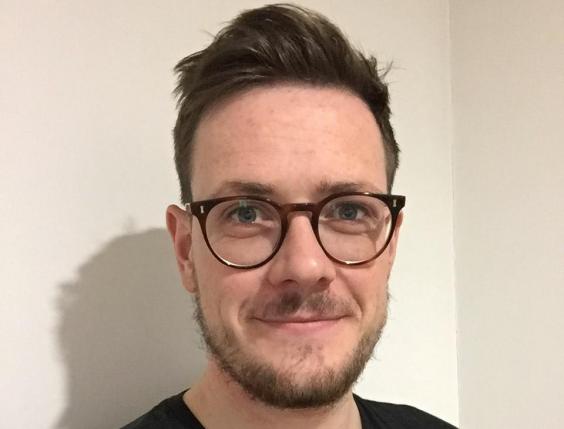 Mark Edger, 30, is an Associate Producer at Wild Blue Media TV. He lives in London and said the Budget did not seem relevant to him.
He said: "At the moment, I don't feel particularly affected by anything that Mr Hammond said. I don't believe anything that has been announced today is going to affect me in any way."
However, he said he did not mind this, and did not feel strongly that people in a his position need new policies to help them.
"I don't think there's anything that hasn't been addressed that should have been particularly," he said. "I feel entirely ambivalent towards it, if I am perfectly honest. I don't see how this is going to have any effect on my day-to-day life."
On a more general level, he said he felt the Budget was angled in the right direction, but he was sceptical of some of the claims and promises made.
"I'm entirely for a fairer redistribution of wealth through the population and making sure people who can shoulder more of the burden, do shoulder that. But that seems obvious to me.
"[Hammond] seems to be widely positive about the economy… but I don't know if I believe him. I mean obviously he's going to say we're going to be better off outside the EU because that's what's been decided. I think it would be essentially insane of him to suggest anything else. But I think that remains to be seen. When Article 50 is triggered, that is going to be the real litmus test of the economy."
The single mother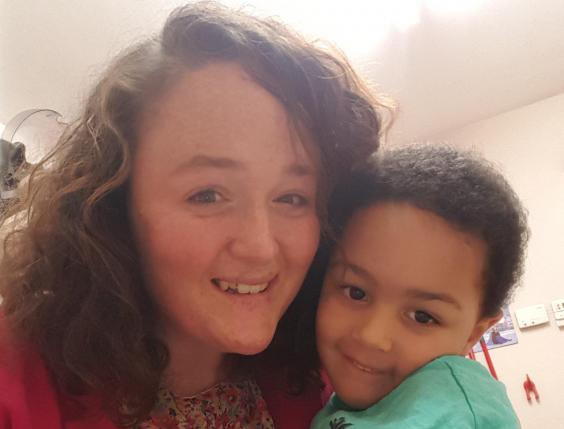 Helen Kunda, 31, is a teacher with a four-year-old son. She lives in London and said aspects of the Budget seemed very positive to her, although she felt some things were left out.
But she feared Mr Hammond's promises could prove unsustainable, or to be little more than a "drop in the ocean". 
She said: "I like the returnships – £5m to get women back into the workplace after they have had a career break."
She added that a lot of single parents in particular end up in a situation where "when they have had a child, they can't afford to go back to work."
"They can't justify the cost of childcare, because the costs are almost the same as their take home pay. So I think it's really good this money has been set aside for returnships," she explained.
She added that she was also happy to hear £20m has been set aside to tackle violence against women.
"That's really good. Although I was discussing it with a colleague and she said maybe that is a drop in the ocean. But I suppose at least it's a start even if it is a bit gimmicky maybe."
One of the things likely to impact Ms Kunda the most are changes to childcare entitlement for working parents.
She said: "[Tax free childcare] is very good, that's very positive. I'm a teacher but I find a lot of my take home pay goes on childcare."
The 30 hours of free nursery time for three and four year olds "is going to be really helpful" but she said there were issues surrounding "whether it is actually going to be sustainable in practice."
She also felt that some important issues were essentially left out of Mr Hammond's Budget.
"I think housing is a massive issue. Particularly in London. I mean, I rent a flat, but to buy it would be something ridiculous like 15 times my annual salary, and it's only two bedrooms. I feel like if I'm going to get on the housing ladder I'm going to have to move away from my support network and my family. There have been schemes introduced but there could be more." 
The married couple with children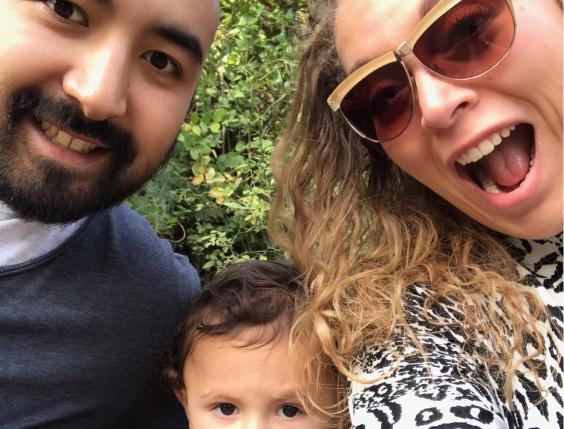 Han-Son Lee and his partner Jess are in their 30s and have one child. Han-Son works in the City, in addition to running daddilife, an online community for fathers, and Jess is self-employed.
Han-Son said the Budget was ambiguous and could result in broken promises.
He said: "It's one of those Budgets that leaves a lot more questions than answers.
"From a family's point of view, the free schools pledge sounds like a good thing on paper, but looking at the details I have concerns about universities sponsoring those free schools at a time when their funding is being called into question. It would be interesting to see the details of how that is actually going to be put into operation.
"My partner Jess and I are both working parents and it was great to hear Mr Hammond extend nursery care to 30 hours, but again – and this is kind of supporting my first point about more questions than answers – we've both been to four or five nurseries in the last week alone and to be honest with you none of them have actually offered it, largely because they are not sure of the details themselves."
He added that "there is a general state of confusion about how an extra 15 hours are going to be allocated. So actually it is another one of those things that sounds good in theory but I haven't actually seen the benefit in any of the nurseries so far that we have visited."
He said: "It is all very good creating the policy, but if there isn't the detail and the delivery of it at a local level, it is just another one of those broken promises really."
While Han-Son felt the changes to schooling and childcare were a mixed bag, he strongly condemned the rise in NICS for self-employed people.
"Because Jess is self-employed, the rise in NICS is going to hit us massively, and at a time when we're pretty stretched in terms of our own mortgage payments and bills... you know it is going to be a pretty big increase in terms of NI... It's really going to hit families quite hard, especially those that are trying to create more flexible conditions to work and look after their children by creating their own companies and going self-employed. It feels like it's hitting parents really hard in an area where there should be more support and more encouragement, to encourage more entrepreneurs and to encourage more flexible workers."
The small business owner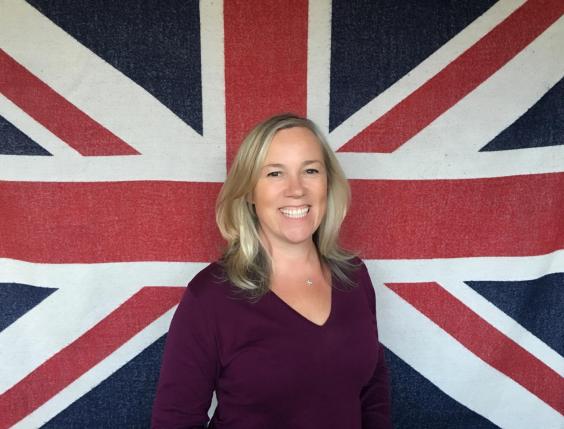 Kate Hills is the CEO of Make It British, which supports UK manufacturing and British-made brands. She said that while the Budget is fairly good for small business owners, the Government could still do a lot more.
She said: "Rate cuts are good news for manufacturers: that's one of the things I hear from them more than anything else.
"The focus is good, they're helping small and medium sized enterprises, but for manufacturers in particular it would have been great to see a special rate reduction.
"If the Government wants to try and help they should look at how much manufacturing could add to the economy. For example, the textile sector does still turn over £9bn in the UK every year.
"But the rates they experience are much higher than a business that's working in the service sector."
Referring to the £1000 discount on business rate bills for many British pubs, she said: "You can now drink for cheaper, but you've got to pay the same for your British-made clothes."
The pensioner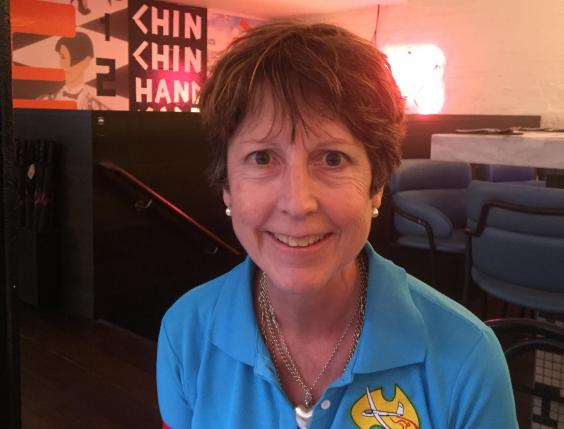 Philippa Watt, 60, worked in marketing for three decades before spending her final ten years of work as a teacher. She is now retired, and is concerned the Government is not providing enough social support for elderly people like her mother and her mother-in-law, both in their 90s.
She said: "There's a massive problem with caring for older people, and the Government is not getting to grips with it."
The Tories have put up £2bn in social care funding over the next three years, but Ms Watt points out that since 2011 the social care budget has been slashed by twice this amount.
"It feels like a drop in the ocean. It feels like a sop. They've already taken £4.5bn out of the system," she said. "We need long term structural change which doesn't separate health and social care from the NHS. There's been loads of emphasis on childcare in the last two decades: it seems to me you've got to do the same kind of job with child care."
She also criticised the Tories' violation of their manifesto pledge not to raise National Insurance.
"They're wiggling around on the basis they didn't explicitly say it, but most people know the phrase 'National Insurance', and not class this and class that," she said. "You can't make these headline statements and then not expect somebody to bite you on the ankle."
But she said she approved of Jeremy Corbyn's response: "He's the conscience of the people, if you like. Despite all this shenanigans, shoving money here and there, there are thousands of people to whom it doesn't matter if it's the day before, the day of the Budget, or the day after: they've still got nothing."