A British woman has died after bungee-jumping from a bridge in Spain.
Spanish police have identified the woman as Kleyo De Abreu, 23, from London. The accident occurred at about 3pm on Tuesday in Lanjaron, Granada.
Ms De Abreu was reportedly doing her second jump of the day from the Tablate Bridge, known as the Puente Tablate in Spanish.
It is thought that a miscalculation with the rope caused her to hit an old Roman bridge that crosses the river. The Roman bridge crosses the river below the higher, metal bridge where the jump took place.
Her aunt, with whom she had been staying, is believed to have witnessed the event.
A spokesperson for the UK Foreign Office confirmed the death "of a British national", saying: "We are liaising with the Spanish authorities and have contacted the family to offer support at this difficult time."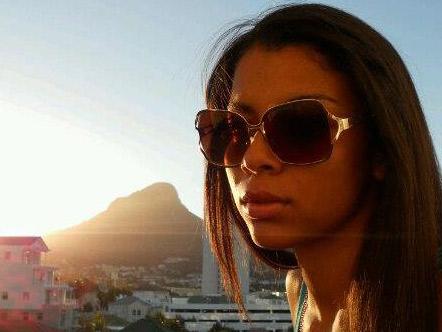 Ms De Abreu is a British national of South African and Portuguese heritage on her mother's side.
Her father, Bernard Atwell, described her as "sweet, caring, bubbly and focused". He said she had been living in Cape Town, South Africa, but had returned to London to study fashion.
He said Ms De Abreu had been visiting her aunt Gabriela and cousins in southern Spain after travelling in Morocco.
He told the Press Association: "My daughter is gone and nothing is going to bring her back, but I have spoken to the family and we are all on the same page - we don't want something like this to happen again.
"Every father will say this but she was very special, she was a very beautiful young woman who had all her life ahead of her."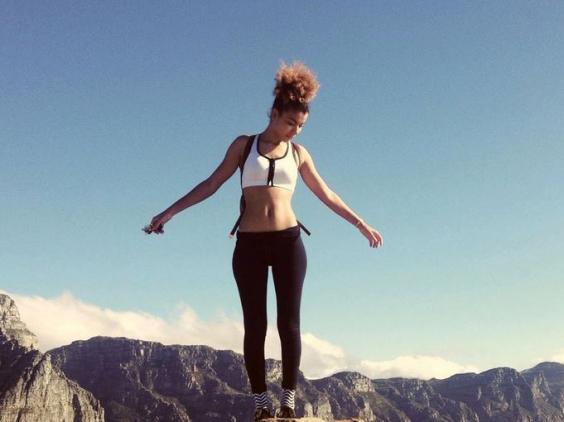 A spokesman for the Guardia Civil in Granada earlier gave some details of Ms De Abreu's death saying that her aunt was present "when the tragedy occurred".
"When emergency services arrived the deceased was still hanging from the rope," the spokesman said.
"Although it is too early to draw any conclusions about the circumstances of the death, one of the lines of inquiry is that there was a miscalculation with the rope."
Tablate Bridge has a drop of 80 metres and is a popular bungee jumping site used by several adventure sports firms.
One website claims that bungee jumping from the bridge is a "hair-raising" experience due to the closeness of the ravine walls during the fall.
Reuse content