The NSPCC is calling for a new law to make it illegal for adults to send sexual messages to children after a dramatic rise in reports of online grooming.
There is no specific offence in the UK covering sexual communications with under-16s – it is only a crime when child sex abuse images are shared or when abusers attempt to meet their victims and engage them in sex acts.
The NSPCC said calls to its ChildLine helpline had more than doubled in the last year, rising by 168 per cent to more 2,842 counselling sessions.
Citing the example of a teenage girl who told the service a man was sending her "disgusting messages", the charity attributed part of the rise to paedophiles communicating with children.
"He started off being really nice and giving me loads of compliments but now all he talks about is how he wants me to do sexual things for him," the girl told ChildLine.
"I've seen a photo of him and he's definitely a lot older than what he said he was so the whole situation is making me really uncomfortable."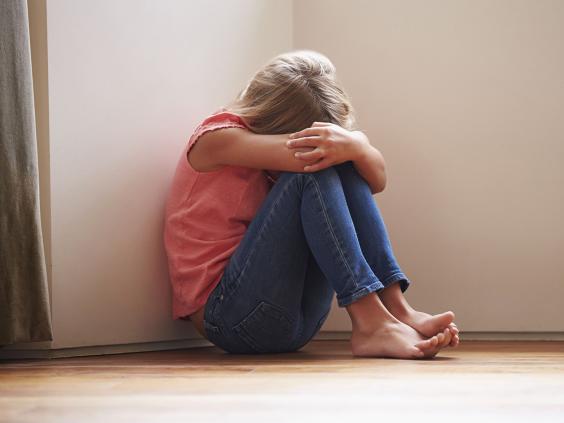 A YouGov poll for the charity found that three out of four adults believe it is already illegal for someone over 18 to send a sexual message to a child under 16 and 80 per cent would support a change in the law.
NSPCC has started a campaign called Flaw in the Law to push for the Government to consider the change.
Claire Lilley, the charity's head of child safety online, said: "No adult should be deliberately sending sexual messages to children, but incredibly it is not always illegal.
"Existing laws are a hotch-potch and sex offenders can and do exploit the loopholes.
"The rise of online communication means that children are increasingly being exposed to sexual messages from adults, on social networks or through messaging apps, but in many cases the police are powerless to act."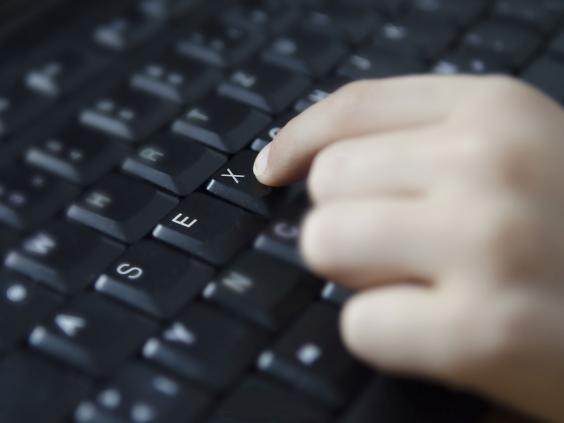 According to the CPS, the new offence of "meeting a child following sexual grooming" makes it a crime to befriend a child on the internet or by other means and attempt to meet and abuse them.
The maximum sentence is 10 years imprisonment but without the meeting or provable intent, there is no crime.
A Risk of Sexual Harm Order may also be imposed to stop adults engaging in "inappropriate behaviour" , including sending sexual messages to children.
Ms Lilley said old laws were "being stretched to fit new paedophile behaviour" and the Serious Crime Bill, which started in the House of Lords and has not yet reached the Commons, was a timely opportunity to create a specific offence.
Case study
Leslie* first discovered a 42-year-old man called Pete was grooming her two daughters, Abigail, 17, and 12-year-old Kathryn, when she found sexual messages on their phones.
She found out about the abuse three days before he had planned to meet up with the girls.
She said: "I managed to get it out of them that Abigail had met a 42-year-old called Pete online and had been speaking to him over Facebook. He encouraged Abigail to buy a new sim card so he could speak to her on the phone without anyone knowing.
"When he called her, he could hear people in the background and asked who they were. When Abigail said it was her younger sisters he encouraged her to buy Kathryn a new sim card too. He told her that he had a 17 year old friend called Marcus who would like to speak to her.
"Marcus started speaking to both of the girls and the conversation soon turned very sexual. He knew that Kathryn was only 12 but he was asking her what size her bra was and what type of underwear she liked to wear.
"He said that he wanted to have sex with both of them at the same time. When Abigail reminded him that Kathryn was only 12 he said: 'I know she's only 12 but I'm not going to hurt her. I won't do anything she doesn't want to do. It can start with just a bit of a play around.'
"When I heard about it all I was horrified. I'd found the message and questioned the girls on the Friday and he'd arranged to meet the girls on the Monday and take them off with him.
"I reported it to the police. They found out that it was still the 42 man speaking to both of the girls pretending to be 17. So it would have been him that had gone to meet the girls and tried to take them with him."
In court, he admitted offences against Abigail but not Kathryn, who started self-harming and has since had counselling from the NSPCC.
The man had only been in contact with the girls for a few weeks but had convinced them to meet him and not to tell anyone.
"I think the law should definitely change so that adults are committing an offence from the first time they send a sexual message to a child," Leslie said.
"It shouldn't be allowed to go on and be able to develop into a situation where the young person is at danger; they should be protected right away."
*Names have been changed to protect victims' identifies
Reuse content