CCTV cameras in towns and cities across the country are being switched off by councils who cannot afford to keep them running, making it "increasingly difficult" for police to investigate serious crimes, the Government's surveillance camera watchdog has warned.
Tony Porter, the Surveillance Camera Commissioner, told The Independent that a rising number of local authorities in England and Wales were shutting down CCTV networks to cope with the Government's austerity cuts, raising the prospect of a "postcode lottery" for crime detection.
The former counter-terrorism officer, who is responsible for the regulation of around 100,000 publicly-operated CCTV cameras, called for the creation of inspection teams to ensure that councils' networks are being managed effectively while maintaining people's privacy.
Last night the Police Federation said the deactivation of CCTV cameras would introduce "vulnerabilities" to counter-terrorism operations and "deny justice" to the victims of sexual offences and street violence. But civil liberties groups said there was little evidence of the cameras' effectiveness and that councils were right to keep them under constant review.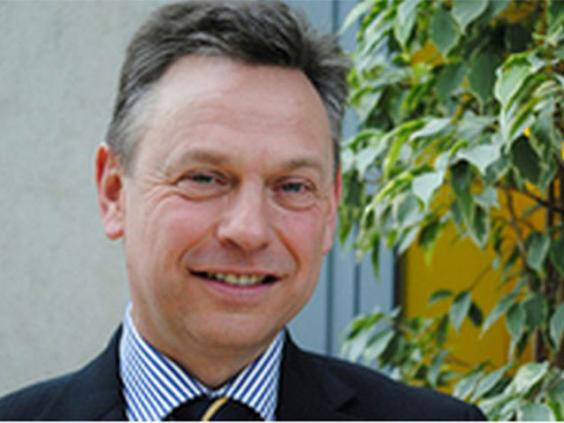 "There are an increasing number of examples where councils and employees are citing a lack of money as being the rationale to reduce the service or completely change its composition – and that does concern me," Mr Porter said. "Because CCTV isn't a statutory function, it is something a lot of councils are looking at."
He continued: "Most people recognise the utility of CCTV for supporting law enforcement. To degrade the capacity may have an impact on police – and given that both police and local authorities aren't protected in terms of their funding, it is potentially going to have an impact on how the police gather evidence. It may well be that they find it increasingly difficult to acquire the imagery that will help them investigate crimes."
Mr Porter, who was appointed to the independent role just over a year ago, warned in a speech earlier this week that councils in Blackpool and Derby had stopped "monitoring their systems 24/7" to save money. A wider "deterioration of standards and training" was likely as local authorities hired inexperienced CCTV operators, he told a conference in Kenilworth.
Paul Ford, secretary of the Police Federation's national detectives' forum, said CCTV was crucial in ensuring public safety and that the "arbitrary" deactivation of cameras by councils carried "massive consequences" for policing, as it would create blind spots around towns and cities.
"It's a vital tool for identifying offenders and bringing them to justice. If you switch the cameras off, you deny justice to victims and have offenders likely to go out and commit further crimes and cause more damage and misery to the public," he said.
"We shouldn't see it in isolation. You also have to link it to the turning off of street lighting, which local authorities are doing to save money as well, the closure of police stations and the reduction of 17,000 police officers in England and Wales. It's quite a toxic mix."


He added that local authority CCTV was particularly important at a time of police cuts, as it allowed officers to "virtually patrol" large areas from their control rooms. "You've got lots of areas that will suddenly lose that safety net," he said.
However, Mr Porter stressed that some councils were switching off CCTV cameras in a responsible way, by studying crime statistics and identifying areas where they were not needed. One West Midlands council had deactivated a third of its cameras in this way, saving £250,000 in the process. "I think that's to be celebrated, because it reduces civic surveillance but leaves in position a camera network that the public can have trust in," he added.
Under legislation passed in 2012, councils and police forces are legally obliged to pay "due regard" to the Surveillance Camera Code of Practice – but breaching it does not mean they automatically face sanctions. Mr Porter is due to deliver a report on the state of the country's public CCTV network to Home Secretary Theresa May in the autumn.
He told The Independent that his current role, which only permits him to "encourage, review and advise", should be strengthened to allow him to send inspection teams into local councils. "I do think there's a step-up point where public authorities should be held to greater account. If that is some form of inspection and enforcement notice, I think that can be achieved with a fairly light-touch set up," he said.
According to some estimates there are up to six million CCTV cameras across the UK, one of the highest totals in the world. Emma Carr, director of civil liberties group Big Brother Watch, said Britain's crime rate was "not significantly lower" than comparable countries which did not have such high levels of surveillance.
"Councils should therefore be regularly reviewing whether their CCTV systems, which are often outdated and ineffective, are necessary," she added. "Evidence repeatedly shows that rather than CCTV, measures like better street lighting and effective policing, are what keep the public safe."
A spokesman for the Local Government Association, which represents councils in England and Wales, said: "Councils have never had to monitor CCTV 24 hours a day to be effective, with most systems automatically recording footage. Residents value such surveillance and where it is cost effective and makes an impact, councils will continue to invest in it. Whilst councils pay for most CCTV cameras, the main users of the recorded footage are the police and Crown Prosecution Service during criminal investigations."
A Government spokesman said crime had fallen by more than a quarter since 2010, making citizens and communities "safer than at any point" since the Crime Survey for England and Wales began in 1981.
"Public safety is paramount and the majority of local authorities have continued to balance their budgets and increased or maintained public satisfaction with services," he added. "Decisions on CCTV provision should be a local decision by elected local councillors, reflecting local circumstances and the views of local residents – especially in relation to any concerns about crime."
CCTV in numbers
6,000,000 – The total number of CCTV cameras nationwide
100,000 – The number of publicly-operated CCTV cameras in England and Wales
300 – The average number of times someone in a British city will be filmed by a CCTV camera during the course of a single day, according to Mr Porter
£250,000 – The amount of money saved by a council which cut a third of its cameras
£2.6 billion – The total savings councils must find in this financial year alone
84% – The proportion of Britons who support the use of CCTV in a public space
Reuse content