Catherine Mayer, the American writer who has sustained a bombardment from Clarence House since extracts of her revelatory new biography of Prince Charles made headlines, doesn't bear a grudge.
"I used to think the monarchy was a sideshow and I didn't take the Royals seriously," she told The Independent. "Now I've seen the work they do, I would describe myself as a republican who has reluctantly come to believe in the monarchy."
Published on Thursday after extracts made headlines around the world, Charles: The Heart of a King presents the heir apparent as a fallible, frugal and humane individual burdened by an overwhelming sense of duty.
That hasn't prevented "Royal aides" from unleashing the dogs of war against Mayer, an American-born, British-educated, London-based journalist who is editor at large at Time, in a bid to undermine the credentials of her biography.
The book details Wolf Hall-style "turf wars" between Prince Charles' employees and claims that the Queen fears that Britain will be shocked by the different style of monarchy the heir apparent is planning. It says that Charles has told ministers that he no longer wants to promote British arms sales in the Arab world and that he wanted to jilt Diana but lacked the courage.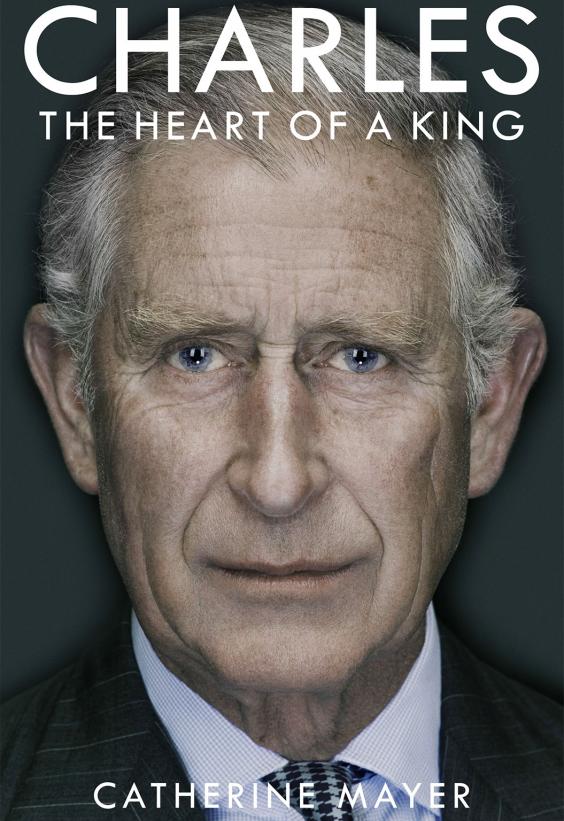 Ms Mayer, a former president of the Foreign Press Association in London, who holds dual US and British citizenship, intended her book to "skewer widespread myths" such as the belief that Charles is frustrated by his 88-year-old mother's refusal to stand down.
Instead she has been forced to defend her journalism after an unusually virulent fightback operation from Clarence House. Senior aides have accused Ms Mayer of exaggerating her access to Charles and, worst of all for a biographer, dismissed her "so-called revelations" as "frankly rehashed".
Kristina Kyriacou, communications secretary to Prince Charles and a former PR for singers such as Gary Barlow and Bjork, told the Evening Standard: "The author did not have the access she claimed."
Mayer, who never claimed the book was "authorised", was granted one interview with Prince Charles, lasting 30 minutes in total and dined with him at the Scottish mansion Dumfries House.
In pictures: Prince Charles's most controversial moments
In pictures: Prince Charles's most controversial moments
1/10 Princely influence

The Prince of Wales tried to influence Tony Blair's government on issues such as grammar schools, alternative medicine and GM food, a BBC radio programme revealed.

2/10 Charles and grammar schools

David Blunkett, right, was among those who disclosed they had been contacted by the Prince of Wales. The former Education Secretary spoke about Prince Charles' attempts to expand grammar schools, and how he 'didn't like' it when his suggestion was refused.

Rex

3/10 Ignoring austerity

The cost of the monarchy to the taxpayer rose by nearly six per cent last year - more than double the rate of inflation. Travel costs incurred by the Prince of Wales, who has recently begun to take over official duties previously undertaken by his mother, included a £434,000 visit to India with the Duchess of Cornwall, and a charter flight to attend the funeral of Nelson Mandela which cost £246,160

Getty

4/10 The 'withered' Prince

Spain's King Juan Carlos reportedly said the aging Prince Charles was partly his inspiration for abdicating in favour of Crown Prince Felipe (left). He was reported to have said: 'I do not want my son to wither waiting like Prince Charles'

JAVIER SORIANO/AFP/Getty Images

5/10 Reforming capitalism

In May, the Prince of Wales spoke at a major conference about reforming capitalism - despite being advised not to speak on matters of public controversy. Charles' comments over the course of the month had reignited debate about the British monarchy

Getty

6/10 Putin 'acting like Hitler'

Prince Charles was claimed to have compared the actions of Russian leader Vladimir Putin to those of Adolf Hitler during a private conversation with a woman who had fled the Nazis

PA

7/10 Australia? Take it or leave it

In April the veteran Australian journalist David Marr said the Prince of Wales once privately expressed his belief that if Australia became a republic it would be 'no skin off anyone's nose'

Getty

8/10 Satanic Verses

Prince Charles turned his back on Sir Salman Rushdie during his fatwa over publication of The Satanic Verses because he thought the book was offensive to Muslims, it was reported earlier this year. The claims were made by Martin Amis, who said Charles told him that he would not offer support 'if someone insults someone else's deepest convictions'

AP

9/10 Homeopathy

Prince Charles has reportedly pushed for further research on the NHS about homeopathic remedies for a number of years. Labour MPs reacted with fury at the revelation in July 2013 that the heir to the throne had met Health Secretary Jeremy Hunt, with NHS support for homeopathy believed to be on the agenda

Getty Images

10/10 The 'black spider letters'

The Guardian has been trying for years to secure the release of a series of 'particularly frank' letters written by Prince Charles to senior Government figures. In October 2012, the attorney-general Dominic Grieve overruled a court's decision to allow access but now, barring a successful appeal to the Supreme Court, Charles's correspondence will be revealed at last
However she spent six months struggling to keep up with the Prince striding across muddy fields, was allowed to sit in on private meetings and conducted sufficient interviews with friends, courtiers and Palace insiders for her to claim that the book is "authoritative". "I had been given remarkable access by the standards of Royal press management, which is to say, nowhere near as much as a Time journalist might expect from a President or Prime Minister," she writes.
Of the criticism, Ms Mayer said: "I assume Kristina is responding to claims I didn't make. I never said I conducted multiple interviews with Charles. Naturally the book has been filleted for headlines. It's the nature of serialisation for people to see sexed-up headlines and then talk about what they claim you said."
"When they read the book I think they might be pleasantly surprised. It is actually sympathetic in many ways and balanced."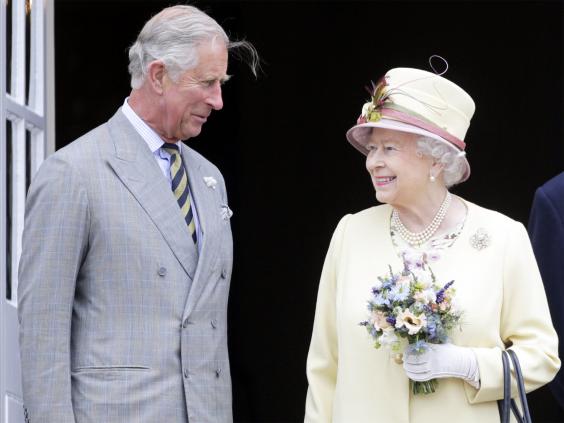 Some of the most revealing comments Charles made in his interview with Ms Mayer "ended up on the cutting-room floor" under an agreement that he could review his quotes before publication. Oddly so did some utterly innocuous remarks. "Monarchy moves in mysterious ways," the author noted.
The Charles presented in the book is driven to involve himself in national affairs because of the "guilty" privilege of his birth. Far from being eager for Queen Elizabeth to shuffle off the throne, he dreads the idea of the death of his parents and suffers at times from "profound despondency".
Such psychological insights might help "move the dial" on the public's perception of Charles. "I told them from the start that it was not my job to write a piece of puffery. I do highlight the interesting work that Charles does. I explain the very elaborate philosophy that he lives by, which is a driver for action and the good things he does."
Just how revelatory is the book? Ingrid Seward, the royal author and editor-in-chief of Majesty Magazine, said: "The picture of Charles is quite similar to the one [biographer] Penny Junor painted 30 years ago. The difference is the Palace response. They must feel Charles has been misrepresented in some way."
Some have attacked the presumption of an American weighing in on the Royals. Ms Seward said: "The British are very possessive of the royal family. We can criticise them but we don't like anyone else coming in to criticise them."
Ms Mayer, married to Andy Gill, founder member of the Marxist Leeds post-punk band Gang of Four, said: "As people can tell from my accent I've lived in Europe and the UK longer than anywhere else. The idea that people have criticised me for being American is a funny one."