A troupe of circus performers from Bristol has been refused a business account with Santander after bank managers deemed the burlesque-style aspects of their shows to be too much of a "moral problem".
Circus Uncertainty is a 40-strong group who regularly perform for charity. The group's founder, Joshua Morris, said they required a business account in order to apply for government grants to fund work with terminally ill children.
Circus Uncertainty has performed at Glastonbury and the Harbourside festival and members are also skilled acrobats, jugglers, aerialists and fire performers. The 'burlesque performers meet audiences on stilts before launching into a dance routine at shows.
Mr Morris, 20, said he was left shocked when the bank manager who interviewed him at the Whiteladies Road branch of the bank in Bristol got in contact to tell him that the burlesque and show girls acts had proved too much of a "moral problem" for the bank to offer them an account.
He told The Times: "We got a call from a lady a week later. She said someone higher up than her said because we sell burlesque and show girls' acts we can't have an account.  She kept saying in was a 'moral problem' they can't associate with the bank.
"I don't get why it would be immoral for a bank – we're booked for a party at Lloyds in September."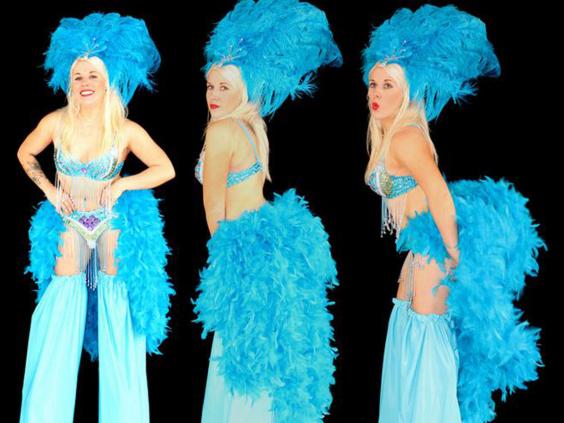 He said the bank refused to explain further on what it considered to be a moral problem.
"We never offer anything that could cause upset. There is no nudity or anything like that. Burlesque-style shows are pretty mainstream now."
Santander said it was now in talks with Circus Uncertainty over the application because there had been a "misunderstanding" regarding the nature of the business.
A spokesperson said: "We are committed to supporting the local business community and we are happy to review this account application following some clarification of the nature of the business.
"We are now in discussions with the business owner about his application and we hope to reach a positive outcome in the coming days. We are very sorry for any concern or inconvenience that our initial misunderstanding may have caused."
Reuse content