Police say they are not treating the death of Conley Thompson as suspicious.
It is believed that he became stuck in a vertical pipe on a building site and his clothing restricted his breathing.
South Yorkshire Police say there is "no suggestion of any third party involvement."
The seven-year-old went missing on Sunday night when he did not return home from playing outside with friends. His body was found in Worsborough, near Barnsley, on Monday morning.
Conley's grandmother, Deborah Fraser, said that he died when he slipped into a plastic pipe on a building site.
She said: "He slipped. You know it was raining, he slipped and went straight down. I hate to think what his little mind was going through. His brain must have been all over the place trying to get out.
"He's been known to go in [to the construction site] before and we've told him not to go in. It was raining and we just expected him to come home. [His mother] is devastated, we all are. We will all miss him."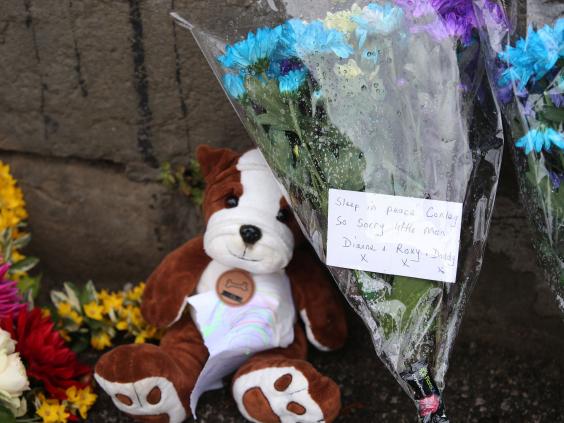 She described her grandson as "a lovely little lad, boisterous, got into anything and everything but his smile could light up a room".
South Yorkshire Police said that officers had checked the building site after Conley was reported missing on Sunday evening. However, he was not discovered until construction staff arrived for work on Monday morning.
A police spokesperson said: "The construction site, where Conley was sadly discovered by construction workers this morning, was checked by officers during the hours of darkness and found to be securely locked with a large perimeter fence."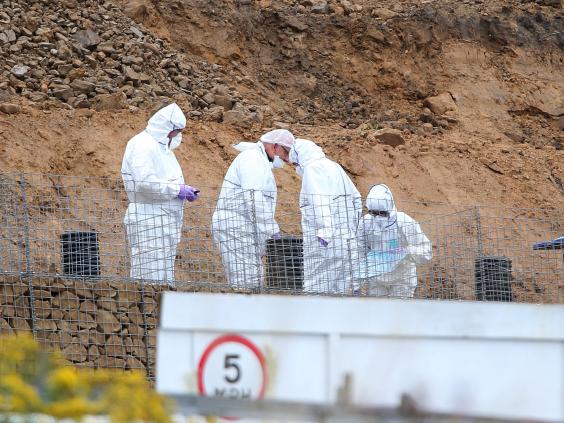 Signs on the construction site say that Security Guards UK are employed on the site. However, company manager Peter Taylor said that they had been disengaged in recent weeks.
With additional reporting by Press Association
Reuse content