The father of a girl who won a landmark legal battle to be cryogenically frozen after her death from cancer has criticised firms who practise the technique for "selling false hope".
The terminally ill 14-year-old had her remains frozen and stored in the hope she could be revived in the future after winning a High Court battle shortly before she died.
Her divorced parents were embroiled in a dispute over whether her wish should be granted.
Her mother, who she lived with, supported her wish for cryogenic preservation but her father, who she had not seen for nine years, was reluctant to approve the plan.
Mr Justice Peter Jackson found in favour of the girl, who lived in the London area and cannot be named for legal reasons, and she is now being stored at the Cryonics Institute in Clinton Township, Michigan, USA.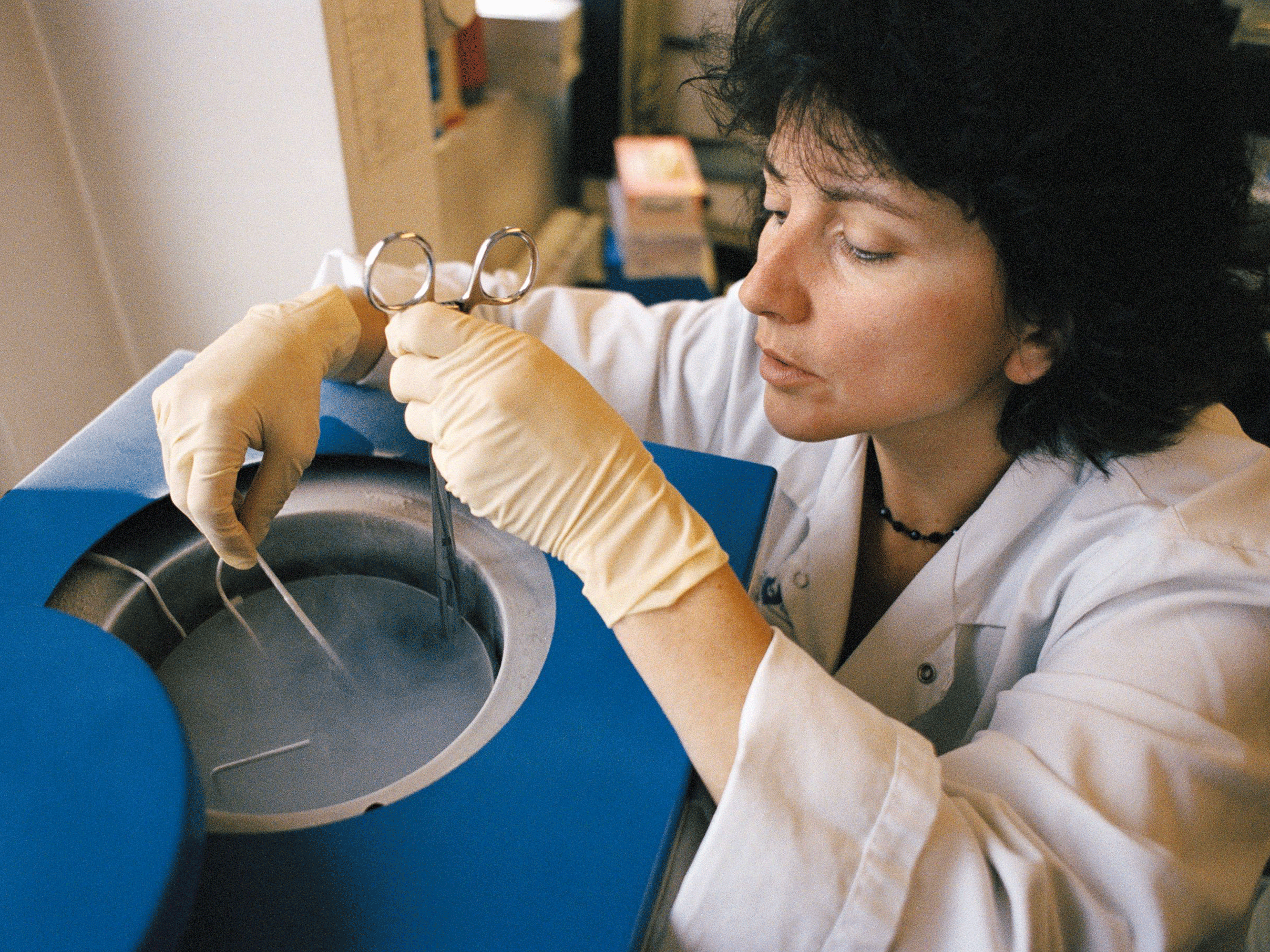 Her father heavily criticised the institute in an interview with the Mail on Sunday.
He said: "I believe they are selling false hope to those who are frightened of dying – taking advantage of vulnerable people.
"When I asked if there was even a one in a million chance of my daughter being brought back to life, they could not say there was.
"I think it would be doubly impossible to both bring her back from the dead and cure her cancer, and companies should not hold out some false hope."
UK news in pictures
UK news in pictures
1/14

Sunrise over Tynemouth Castle and Priory on the Northeast coast, overlooking Tynemouth Pier

PA wire

2/14

Runners are silhouetted against trees and the early morning mist in Richmond Park, London

PA wire

3/14

A deer is silhouetted against the sky in Richmond Park, London

PA wire

4/14

Former lorry driver Ralph Clarke, 101, thought to be the oldest defendant in British legal history, arriving at Birmingham Crown Court where he is due to go on trial accused of a string of historical sexual offences

PA wire

5/14

Gina Miller, co-founder of investment fund SCM Private arrives at the Supreme court in London on the first day of a four-day hearing

Getty

6/14

The Palm House is illuminated as Kew Gardens launch their festive illuminated trail

Getty

7/14

Wolfgang Buttress' Hive Installation is illuminated as Kew Gardens launch their festive illuminated trail

Getty

8/14

The Palm House is illuminated as Kew Gardens launch their festive illuminated trail in London, England. The world-famous Royal Botanic Gardens will be lit by over 60,000 lights and includes eight artworks by British and international artists

Getty

9/14

Launch of the new Design Museum co-hosted by Alexandra Shulman, Sir Terence Conran and Deyan Sudjic in London, United Kingdom

Getty

10/14

Storm Angus brought hurricane force winds to southern Britain which brought flooding and power cuts to thousands of homes

Getty

11/14

Joe Corre, son of Vivienne Westwood and Malcolm McLaren, burns a God Save The Queen T-Shirt at Buckingham Palace

Getty

12/14

Mother Jean Leadbeater, father Gordon Leadbeater and sister Kim Leadbeater of late Labour MP Jo Cox, arrive to attend the ongoing trial of Thomas Mair, the man accused of murdering her at the Old Bailey

Getty

13/14

Andy Murray of Great Britain lifts the trophy following his victory during the Singles Final against Novak Djokovic of Serbia at the O2 Arena in London, England

Getty

14/14

Actor Kevin Spacey and Barcelona footballer Gerard Pique attend the Singles Final between Novak Djokovic of Serbia and Andy Murray of Great Britain at the O2 Arena

Getty
Clive Coen, a neuroscience professor at King's College London, said cryogenics companies should not be allowed to advertise because there is no evidence the technique works in humans.
He told The Guardian: "There is no evidence outside amphibia and tissue slices that any of this works. We're not at a point where regulation is appropriate. The whole body is just ridiculous and the whole brain is only slightly less ridiculous."
The judge's ruling was made in October but could not be revealed until after her death.
Press Association
Reuse content