Police are hunting an escaped eight foot boa constrictor after it slipped away from its owners in Cumbria on Friday evening.
The non-venomous snake, which is a household pet, escaped its home in Kells, Whitehaven, after it was left momentarily unattended while being cleaned, Cumbria police said.
The boa constrictor, one of the biggest snakes in the world, is known for the way it kills its prey which is to wrap itself around an animal and suffocate it.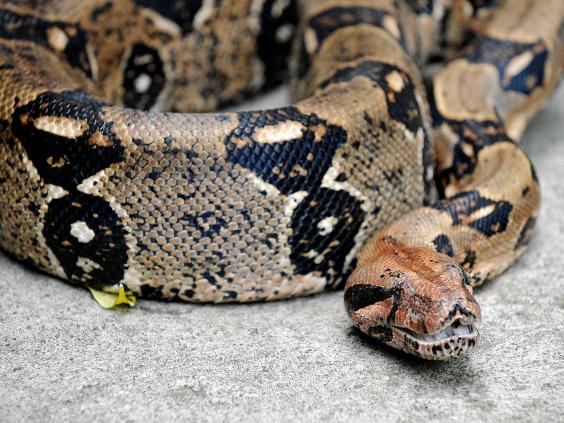 A Cumbria police spokesperson said: "The animal does not pose an immediate risk to the public, however if sighted advice is not to approach it and to contact police immediately." 
This is not the first time a boa constrictor has escaped its owner in the UK.
In July last year police in Lancashire warned that small children could be at risk after an eight foot boa constrictor went missing from a home in Skelmersdale.
In Bristol, it took three hours to extract a five foot boa constrictor from behind a car dashboard after it had escaped its owner's rucksack on the way to the vets.
A year earlier a five foot boa constrictor known as 'Petzy' was reported missing after it escaped from a house in Merseyside.
Anyone who sees the snake is asked to contact police on 101.
Reuse content