The list below, published here for the first time, reveals the names of the 37 people who died in an arson attack on two nightclubs in central London in 1980. They represent a cross-section of London life, cut short in what remains London's deadliest postwar fire.
The most remarkable thing about researching the story of these forgotten murders, also published today, is that, 35 years later, even many of the families of the victims know little about what happened.
I spoke to Reg Coward, who only learned a few years ago that his cousin, Diana Coward, had died alongside 36 other people. Alex Reinhard, the son of a Colombian victim, Alejandro Vargas, thinks that he will never know exactly what happened to his father.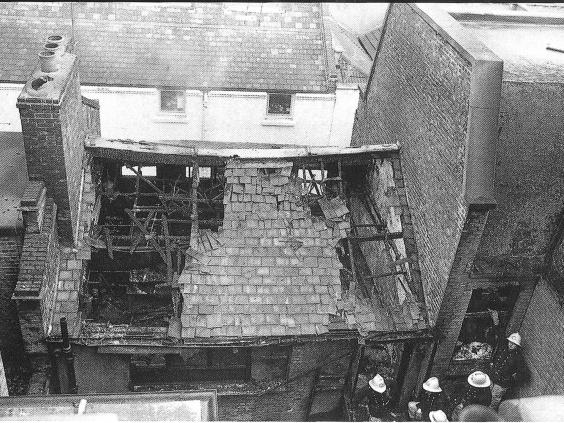 John Thompson was charged for just one murder, that of Archibald Campbell, who was 63. Few other names were mentioned in the coverage of the fire. Matt Rendell, a writer who spent years trying to find out more about it, managed to acquire this list.
There may be spelling errors below. Please contact me, at s.usborne@independent.co.uk if you have any questions. And do read the full story, and my attempt to ask the question: why was the Denmark Place fire forgotten?
---
AGUIRE Sylvia
BARRIOS Alvaro
BOUGH Pamela
BULATI Beiddredin
CAMPBELL Archibald
CARROLL Leonard
COWARD Diana
DCEDARAN Clancy
DICK Maria
DOLAN Peter Alan
FIORILO Paul
FRANCO Jose
GOREY Carol
GUMIEL Maria
GUMIEL Theresa
HENAGHAN Denise
ISHERWOOD Christina
LONDONO Luz Mary
McDERMOT Avril
McILVANEY Diana
MUNOZ Gloria
MURRAY Anita
NAVARO Antonio
NORTON Bridget
ORTEGON-GARCES Julian
PUTAHU Segg
RAMSEY William
REID Alexander
SAGASTA-JULDAIN Juan Antonio
SMITH Edgar
SOTO Carlos Alberto
STIRTON Robert
TAYLOR-HARDING Eustace Ralph
VARGAS Alejandro
VARGAS Hernan
VARGAS-CORRALES Beatrice
YULE Frederick
Reuse content