The Department for Education was so nervous that Christian schools in North-east were failing to teach "British values" that it launched snap investigations of four schools after complaints from a whistleblowing headteacher.
The scale of the alert emerged as one of the schools was placed in special measures today. A second free school was shut down on Monday by Nicky Morgan, the Education Secretary, following a damning inspection report.
The four Christian schools – Durham Free School, Grindon Hall Christian School, Emmanuel College and Bede Academy – are all in the same region and are known to have strong connections. Emmanuel College and Bede Academy, which were established by prominent Christian businessman Peter Vardy, were both given a clean bill of health after their inspections.
But the speed with which the DfE launched a co-ordinated investigation illustrates the department's determination to clamp down on any suggestion that schools are failing to promote tolerance and inclusion, following the Trojan Horse scandal in Birmingham.
The inspections – conducted on the same two days in November – were requested by Ms Morgan, who directed inspectors to focus on "British values" – whether the curriculum was sufficiently "broad and balanced" and whether students were being adequately prepared for life in modern Britain.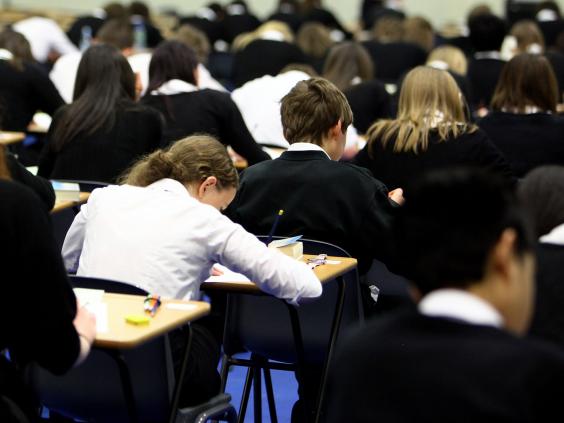 The outcome for Durham Free School was catastrophic. In a report published this week, inspectors concluded the school was failing in every category and a culture of racist, sexist and homophobic abuse had been allowed to flourish.
Today the Ofsted report into Grindon Hall Christian School declared this school too was failing. Inspectors concluded that the curriculum failed to adequately prepare pupils for life in modern Britain. Pupils lacked respect and tolerance for other faiths and cultures and racist and homophobic bullying was found.
The extraordinary story of Durham Free School's downfall involves a bitter dispute between the school's former headteacher, Peter Cantley, and its governors, which saw the head lodge allegations with the DfE about the school's governance . These allegations sparked the inspections which led to the school having its funding withdrawn.
Mr Cantley insists that he raised his concerns with governors and only complained to the DfE after he was ignored. However, the school disputes this version of events and says Mr Cantley only made his allegations after they started dismissal proceedings against him in early October.
Either way, in late November Ofsted arrived for a snap inspection. On Education Secretary Nicky Morgan's orders, inspectors simultaneously arrived at Grindon Hall School , which shares a bursar with DFS; Emmanuel College in Gateshead, which has been training Grindon Hall staff; and Bede Academy in Blyth, which is part of the same group of academies as Emmanuel.
John Denning, the chair of governors at Durham Free School, claims his school has been a victim of the clampdown in the wake of allegations about an Islamic takeover of Birmingham schools.
Reuse content