It is a mystery that has baffled Bristol. How did the 73-year-old local legend known as DJ Derek suddenly vanish, seemingly without trace, on his way home from the pub?
Derek Serpell-Morris, one of Britain's oldest DJs, was last seen in the Commercial Rooms on Corn Street in the city centre on Friday 10 July. He had been drinking in the JD Wetherspoons pub with his friend Steve Noble, but left at about 11pm after complaining of headaches.
"Derek said he had a terrible pain down the side of his face," said Mr Noble, 60. "He looked OK, but he obviously didn't feel great so said he was going to get the bus home. I said 'OK, I'll see you tomorrow', as we were due to meet, but he never turned up. It's like he has disappeared of the face of the earth. No one can understand it."
Mr Serpell-Morris was last seen on CCTV at 11.14pm crossing the road to get the No 5 bus towards his home a mile and a half north of the city centre. Police believe he got on at about 11.20pm and got off the bus at the junction of Brook Road and Sussex Place, heading towards City Road. Instead of turning right on to Albert Park, where he lived, he may have decided to head towards the Bristol Royal Infirmary (BRI). What is known for sure is that he vanished.
After failing to hear from his friend the next day, Mr Noble asked Pranjal Chakraborty, who runs Pranj's Bar where Mr Serpell-Morris performed his last Bristol gig, if he had seen the DJ. But he hadn't. Concern quickly grew and Mr Chakraborty alerted the DJ's great-niece, Jennifer Griffiths. "I hadn't heard from him for a couple of weeks either," said Mrs Griffiths, 29, speaking during a search by more than 50 family and friends on 30 July, tracing the route the DJ is thought to have taken after leaving the pub.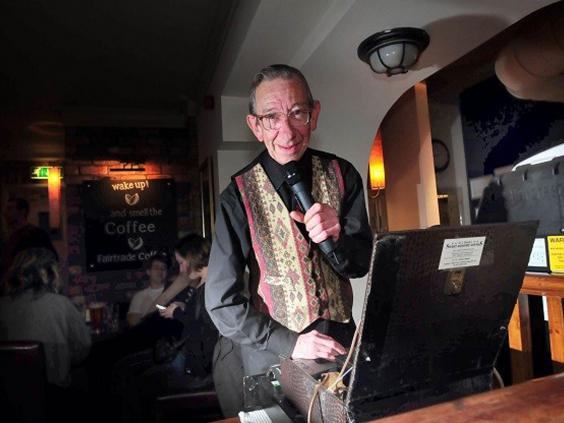 "I left lots of voice messages on his landline and he would always get back to me, so it was strange. He doesn't have a mobile – we tried to get him to have one but he refused. The route he took that night wouldn't have been unusual if he was heading to hospital because of his head pain, but then if he was seen by the BRI they would have a record."
Avon and Somerset Police confirmed Mr Serpell-Morris's bank account has not been used since early July. He does not have a current passport.
Detective inspector Mark Langdon said he was "increasingly concerned" for the DJ's well-being. "Derek has a hobby of visiting each new Wetherspoons pub which opens in the region and further afield," he said. "So we have liaised with Wetherspoon and they have circulated our appeal."
Dizzee Rascal is one of several musicians and other celebrities who have added their support in the search, having worked with him on the video for "Dirtee Disco" in 2010.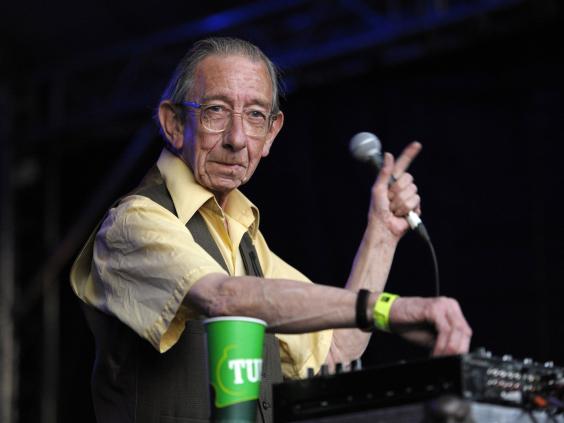 Radio 1 DJ Rob da Bank described Mr Serpell-Morris as "one of my favourite DJs ever", and Bristol musicians Roni Size and Massive Attack also urged people to join the hunt.
Mrs Griffiths said her great-uncle loved to plan trips away. "Derek can't drive so always took the bus around the country whenever he was booked to play Wetherspoons pubs, heading off for around four or five days a time. He'll sit in the pub with his friends and get a map out and looks up where all the new Wetherspoons that are opening are."
But she added: "Nothing's been booked recently."
Mr Serpell-Morris launched his DJ career in his mid-thirties after working in the accounts department of Cadbury. He first got behind the decks at the Star and Garter pub, a Bristol music venue, standing out among its overwhelmingly African Caribbean clientele.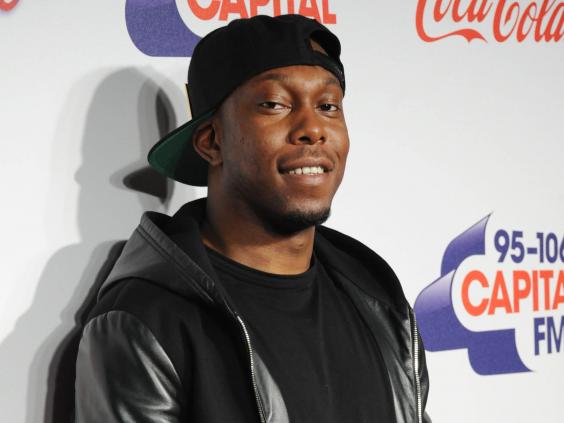 Mrs Griffiths said: "I think he took everyone by surprise when he first started. 'What's a white guy doing playing all this black music?' I think they were a bit amazed at the music he played though and fell in love with him."
Star and Garter regular Dylan Gabriel has known Mr Serpell-Morris for about 20 years and said his character won him great friends.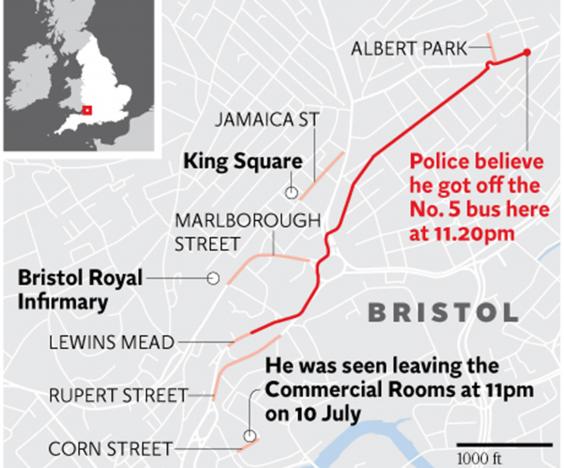 "He's quite a shy guy, not the most chatty man but he played amazing music, a lot of ska and old school reggae, but modern stuff too – he wasn't trapped in the past," he said. "Derek's a real character. He's much loved and a part of the community so all our thoughts are with his family right now."
Having established himself as a fixture on Bristol's clubbing scene, Mr Serpell-Morris was awarded an OBE and in 2012 won the Lord Mayor's medal for his "outstanding" contribution to the city's music scene. He has also played sets at Glastonbury and the Big Chill festival.
The public support for the search has been overwhelming. However, the family has been critical of the police's handling of the search, claiming that detectives became involved only once family members started giving media interviews. They were also told that officers would be joining them on the search on 30 July but no one appeared.
Police searched Mr Serpell-Morris's basement flat for a third time late on 30 July, taking away some items, but are not giving the family further details. "I don't know if we'll get good news now," Mrs Griffiths said. "They searched his flat before but this sounded like a more intense search. I don't know why. We just want some answers about what's happened to Derek."