A man has been left dead from a car crash in East Sussex as icy conditions blanket the UK.
The Met Office has issued cold weather alerts across the country with the entire North and Midlands facing an amber warning, the highest the Met Office can give without declaring a national emergency.
The weather agency said social and healthcare services should be mobilised to make sure high-risk groups including pensioners were not in danger.
The RAC has warned motorists to be careful in icy conditions on the roads.
The South West, South East face the slightly less severe yellow warning, meaning there was a 75% chance of freezing conditions.
The accident in which the man died happened on Furnace Lane near Horam in East Sussex when his 4X4 vehicle left the road and collided with a tree.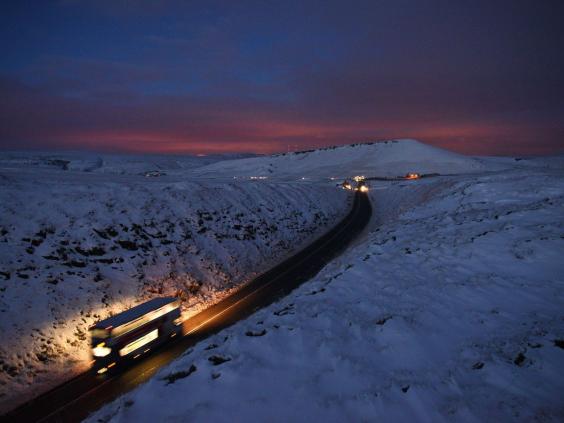 Police warned of sheet covering the road at the location, -1C temperatures, and said the man was pronounced dead at the scene.
In a statement, Sussex Police said: "At 7am on Monday (29 December) police were called to Furnace Lane, Lions Green, near Horam, where a Land Rover Defender had left the road and collided with a tree.
"The driver, a local man, suffered fatal injuries and was pronounced dead at the scene by a doctor from the Kent, Surrey and Sussex air ambulance team who attended by car.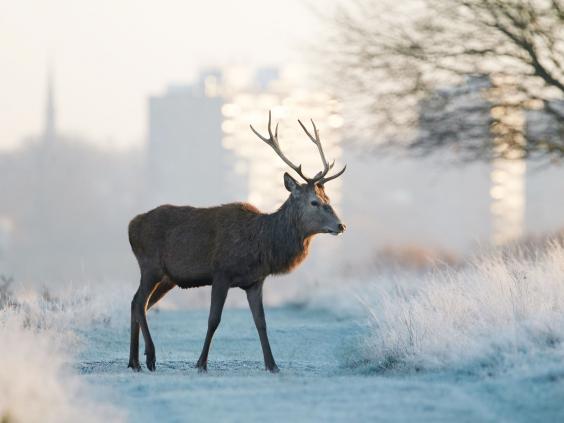 "Temperatures around minus two degrees centigrade and sheet ice hampered the approach of emergency services, and Furnace Lane has been closed beyond its junction with the A267 at Sharp's Corner, Horam.
"Motorists are being advised to avoid the area and to beware of icy conditions generally."
Large parts of the north are covered in snow, with heavy frost covering the ground as the sun rose even in central London.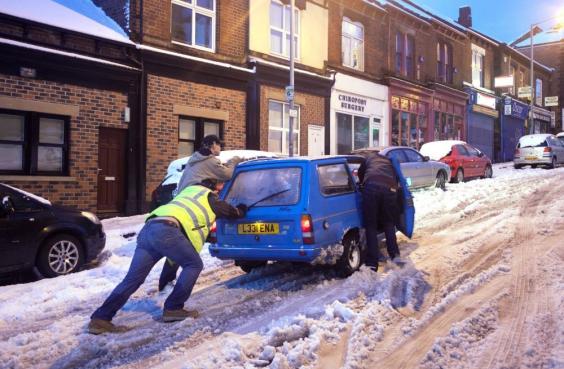 Temperatures across Britain plunged to levels colder than in Iceland last night as the coldest night of the year set in for most people across the country.
England, Wales, and Northern Ireland experienced their coldest nights of 2014 with temperatures of -7.6C, -5.6C and -8.1C respectively.
Scotland faced a wintry -6.7C, though this did not break the record of -8.9C set in Aberdeenshire early in December.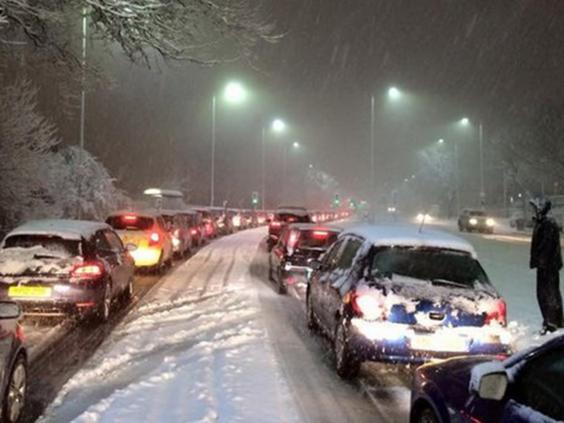 England's lowest temperature came in Oxfordshire and was about one degree lower than the previous 2014 record of -6.8C.
Forecasters have warned that temperatures will continue to be cold over the next few days.
Reuse content