An Earl who plans to sell a Lake District mountain to pay millions of pounds he owes in taxes, has said his family made the decision to avoid evicting tenants from the land.
Hugh Lowther, the Earl of Londsdale, is attempting to shift the 2,850ft-high Blencathra Mountain for £1.75 million, to plug a reported £9 million tax bill left from his father's inheritance.
"We don't want to make inroads into the core of the estate," he told the BBC on Tuesday.
"And we don't want to have to evict tenanted farmers and other tenants and what have you from their houses so we can sell them," he added.
Known as Saddleback due to its distinctive shape, the 2,676 acre mountain was dubbed "one of the grandest objects in Lakeland and one of the best known" by fellwalker and guidebook author Alfred Wainwright.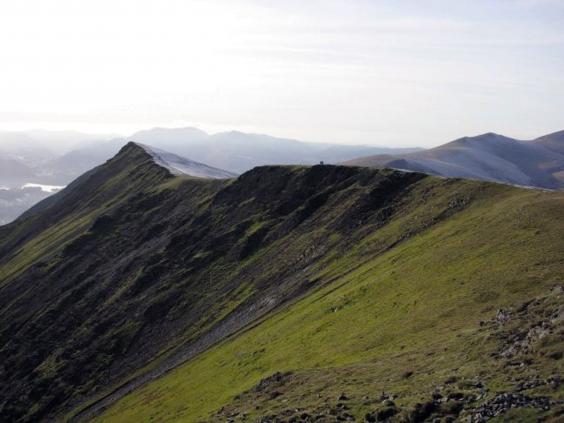 As well as a mountain, the buyer will be given the grazing rights for 5,471 ewes, 732 hoggs and 200 lambs.
The owner will also be entitled to adopt the lofty-sounding title Lord of the Manor of Threlkeld, allowing them to apply to the College of Arms for an individual Coat of Arms.
With a guide price of £1.75 million, those interested will be choosing between potentially owning a one bed apartment in Knightsbridge, London, or the impressive Saddleback.
"My family have owned Blencathra and its Manor for over 400 years, so the sale of this iconic property will be a great loss," the Earl of Lonsdale said.
"However, we need to realise capital for Inheritance Tax following the death of my father in 2006 and our aim is to retain the core portions of the Lonsdale Estates intact as far as is possible."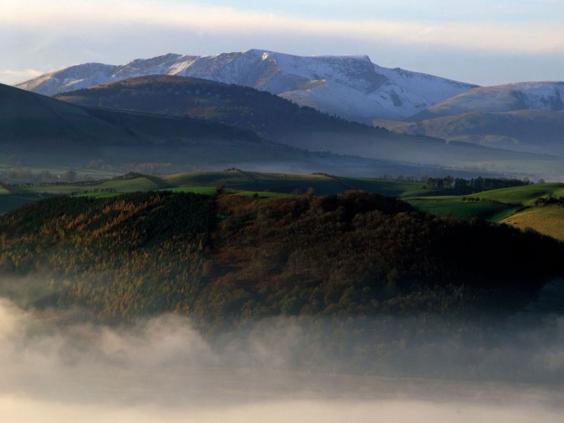 John Robson, managing director of H&H Land and Property, said: "This really is a once in a lifetime chance to buy one of the jewels in the Lake District's crown, which is being sold on behalf of Lonsdale Estates.
"This is the first time we have handled the sale of a mountain - and what a mountain it is.
"Set in the Northern Fells of the Lake District National Park, Blencathra's characteristic silhouette is clearly visible over a wide area of Northern Cumbria."
Describing the kind of buyer he thinks will come forward, Mr Robson said he expected them to be looking for something to pass on to future generations.
"Someone who obviously has a certain amount of disposable income and something they really want to pass onto future generations," he said.
"They will want to own something in the Lake District that is easily recognisable and it's a similar market to jewellery or a landscape painting."
Additional reporting by PA
Reuse content