The earthquake that shook Kent in the early hours of Friday morning was just one of up to 300 tremors that hit the UK every year.
People described being woken up to find their bedrooms shaking, houses rumbling and furniture toppling over as it hit at around 2.50am.
The British Geological Survey (BGS) placed the epicentre around four miles south of Ramsgate – 14 miles from the 4.3 magnitude earthquake that struck in Folkestone in 2007.
How strong was Friday's earthquake?
Measured at a magnitude of 4.2 on the Richter scale, the quake was around 260,000 times smaller than the 7.8 event that killed more than 8,000 people in Nepal last month.
The shaking was enough to wake thousands of people from their sleep, with more than half of those responding to a BGS survey describing "moderate" shaking and rumbling.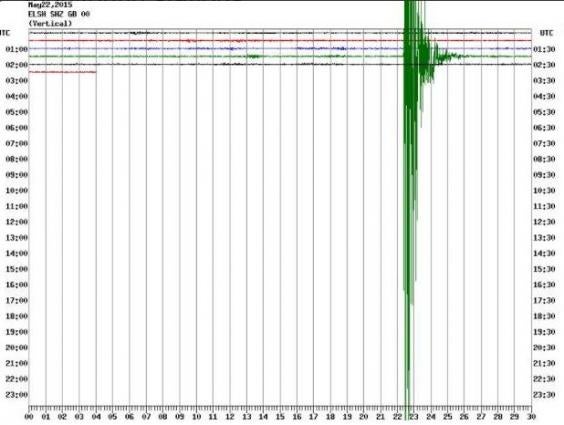 Initially confused about the cause, some people believed bombs had exploded, doors were being kicked in or trains were passing.
Trembling was mostly felt in Kent but reports were received from as afield as Norwich, London and Cromer in Norfolk. Police said there had been no reports of serious injuries or structural damage to buildings.
Magnitude 4.2  is classed as a "light" earthquake felt by most people but unlikely to cause significant damage.
#Kent earthquake. We will rebuild. #Thanet pic.twitter.com/ykhU410QjN

— Graeme McBeard (@just_g24eme) May 22, 2015
How common are earthquakes in the UK?
Earthquakes the size of the Ramsgate event happen approximately every two years in the UK but around 4,500 times globally every year.
Between 200 and 300 earthquakes are detected in the UK by the BGS annually but only 30 of those are strong enough to be felt.
An earthquake stronger than 5.0 on the Richter scale only happens around every eight years, while 4.0-4.9 can be expected once every two years, there are around three quakes of 3-3.9 annually and more than a hundred weaker events.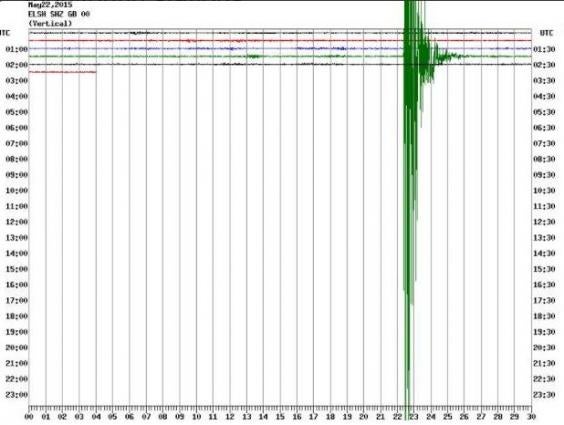 When was Britain's biggest earthquake?
The largest known British earthquake occurred near the Dogger Bank, a large sandbank in the North Sea, in 1931.
Hitting with a magnitude of 6.1, it was 60 miles offshore but still powerful enough to cause minor damage to buildings on the east coast of England.
Damage was reported in 71 places and a woman in Hull died of a heart attack, apparently as a result of the earthquake.
People felt shaking across most of the UK, Ireland, the Netherlands, Belgium, France, Germany, Denmark and Norway.
A 4.6 magnitude earthquake near Colchester in 1884, known as the Great English earthquake, is considered the UK's most damaging, causing 1,200 buildings to need repairs for collapsed chimneys and cracked walls.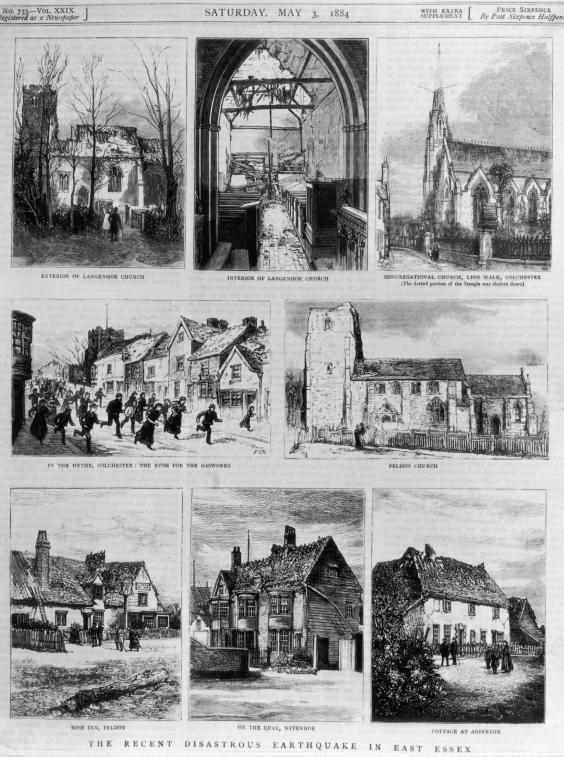 Have there been any large earthquakes more recently?
The BGS lists several "significant" events in Britain in recent years, including a 5.2 magnitude quake in Market Rasen, Lincolnshire, in 2008, the 4.3 magnitude Folkestone quake the year before and a 4.7 event in Dudley in 2002.
There have been 37 earthquakes in the UK in the last 50 days alone, although nearly all of them were too small to be felt.
Locations included the Scottish Highlands, Cumbria, the English Channel, Yorkshire, Cambridgeshire and the Channel Islands.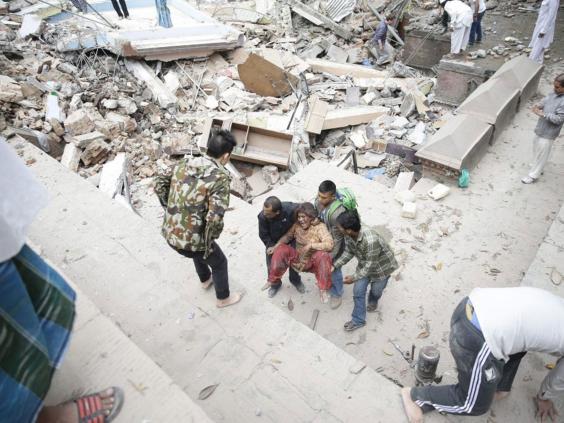 What causes earthquakes in the UK?
Although Britain is distant from the nearest plate boundary, the Mid-Atlantic Ridge, earthquakes occur as stresses within the tectonic plates are relieved by movement on fault planes.
David Galloway, a seismologist with the BGS, said: "The whole of the UK is criss-crossed by thousands of fault lines but most of them are at depth.
"This means we do not pinpoint a specific earthquake to a specific fault because even if a location is a few hundred metres off it could have been a completely different fault.
"Fortunately we do not live on the plate edges - for example the San Andreas fault in California can actually be seen at the surface, but the faults in the UK are blind and most earthquakes happen at a depth of between 5km and 25km."
Reuse content