Muslims in Britain and around the world are celebrating Eid over the coming days as the holy month of Ramadan draws to a close.
Eid al-Fitr, the festival of breaking the fast, is celebrated with special prayers, family gatherings, presents, feasts and sweets.
Money is donated to charity and it is traditional to use the day to forgive people and reconcile differences with friends and relatives.
People exchange the greeting of "Eid Mubarak", which roughly means "happy Eid" or "blessed Eid".
One of the biggest festivals in the UK is happening in London on 2 August, when there will be a food festival, music and performances in Trafalgar Square.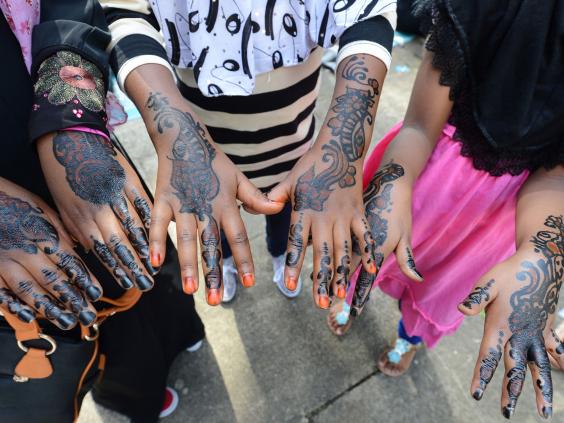 Eid is not a public holiday in Britain as it is in most Islamic countries but many businesses in areas with large Muslim populations give employees observing the festival a day off.
A Conservative MP, Bob Blackman, is among those championing an online petition to make Eid and the Hindu festival of Diwali public holidays but the Government has raised objections over the "cost to the economy".
Although Eid al-Fitr comes at the end of Ramadan, when Muslims fast from sunrise to sunset, the date is difficult to determine because it is based on the Islamic lunar calendar.
The month of Shawwal begins with a confirmed sighting of the new moon, which happens on different dates around the world.
In the UK, many Muslims are marking Eid al-Fitr on 28 July, which is the date announced by Saudi Arabia and followed by many countries.
The difficulty of working out when it should be celebrated has been captured in this handy pie chart, which suggests making a "moon sighting friend" or waiting for an influx of Eid texts.
The same conundrum applies to Eid al-Adha later in the year, which marks the end of the Hajj pilgrimage to Mecca and is expected to fall in October 2014.
Reuse content