A major West London high street has been closed after an incident in which a pedestrian was hit by a lorry.
Police, firefighters, and paramedics are all attending the incident, where the woman is thought to have been seriously injured.
The person, described by bystanders as an "old lady", is being given emergency medical treatment at the scene.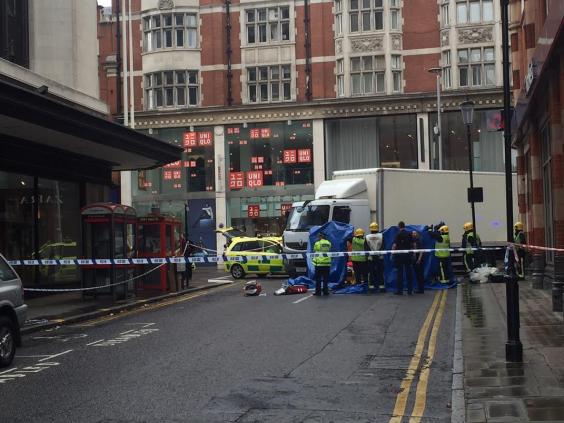 The vehicle appeared to have been stopped as it turned into Young Street, coming from the direction of Hyde Park.
The road's pavements were initially closed to pedestrians but were later reopened by police.
As of 3.30pm High Street Kensington is closed for 50 metres from the junction of Kensington Church Street.
Similar accidents have prompted calls for greater restrictions on lorries driving in central London.
The Mayor of London has previously said a lorry ban would be unworkable.
Reuse content