British backpacker Eleanor Hawkins is believed to have arrived back in the UK after being deported from Malaysia.
Hawkins, 23, who escaped a jail sentence after posing topless on top of a sacred mountain, was released from police custody on Friday 12 June and landed at Heathrow airport on Saturday afternoon, The Telegraph reported.
Her lawyer, Ronny Cham, told press she was "pleased and happy" to be leaving.
She was among four tourists who admitted public indecency after taking her clothes off on top of Mount Kinabalu on 30 May, a move which caused widespread offence in the region and was regarded as the cause of a magnitude 5.9 earthquake which killed 18 people.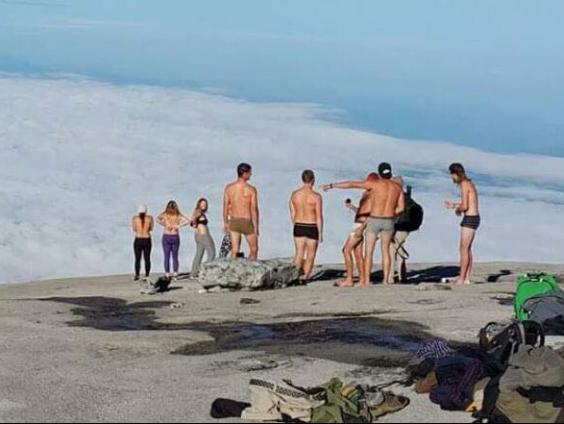 Noor Alam Khan Abdul Wahid Khan, immigration department director of Malaysian state Sabah, told the BBC that Hawkins left Kota Kinabalu for Kuala Lumpur at 5.35pm local time (10.35am BST), on Malaysia Airlines.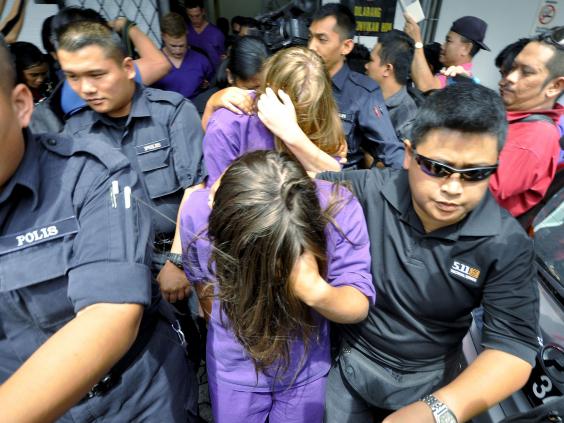 One local politician warned that an indigenous Malaysian court could still attempt to take further action against Hawkins and other Western tourists who stripped for photos.
Joseph Pairin Kitingan, deputy minister of Sabah state, said locals had wanted to hear the case before a tribal court.
"The important thing is that they have acknowledged they did it, and have gone against local customs," he said, according to the Malay Mail.
"In a way, justice has been served, the story is over. Even though from the point of view of the natives, they are not satisfied because the matter was not brought to native court."
According to reports, several other backpackers who appeared in the pictures are sought by police, although it was unclear whether they are still on the island of Borneo.
Reuse content