An energy company behind controversial plans to extract gas from coal off the Scottish coast lobbied a minister to endorse the scheme. But at the same time he attacked civil servants who questioned the project and called them "supine", official documents obtained by The Independent on Sunday reveal.
Algy Cluff, a former Army officer and gold miner whose company is driving the proposals to produce gas by partially igniting vast submarine coal seams, wrote last year to Matthew Hancock, then a minister at the Department of Energy and Climate Change (DECC), saying an endorsement was vital to raise money for the project.
In the correspondence, released under Freedom of Information rules, Mr Cluff lambasted the DECC for having a "bland and, indeed, cynical" attitude towards the extraction technique, known as underground coal gasification (UCG). One official was singled out as being "entirely supine" because he had appeared to use "environmental literature" as a source of information on UCG.
Mr Cluff and his company, Cluff Natural Resources (CLNR), claim their UCG scheme has the potential to help solve Britain's reliance on external energy sources by exploiting hundreds of millions of tons of coal buried off the coast without creating extra pollution.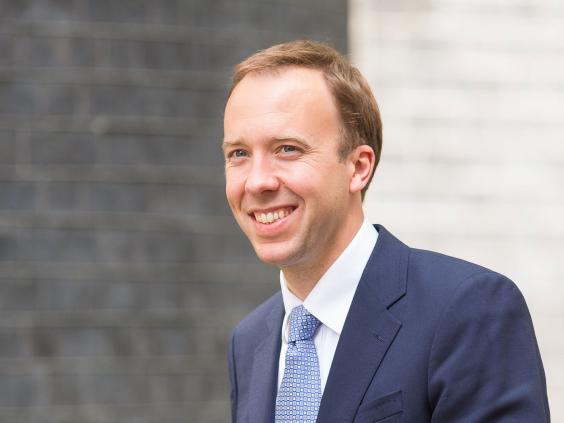 The company recently signed an agreement with the American oil giant Halliburton to work jointly on its flagship UCG project, harnessing a seam of 335m tons of coal beneath the Firth of Forth. It is estimated the find is sufficient to power a 1,000 megawatt power station – enough to supply a small city – for 25 years.
But environmentalists have roundly condemned the project, saying it carries a significant risk of groundwater pollution and would generate large quantities of carbon dioxide, which could only be mitigated by "carbon capture" technology, as yet unproven at a large scale.
UCG, which has not been used offshore in Britain before, works by injecting oxygen into a coal seam via a bore hole at high temperature and extracting the resulting "syngas" – a combustible mixture of gases including hydrogen, methane and carbon dioxide.
Campaigners claim Mr Cluff's intervention with DECC was inappropriate and said it had been wrong to criticise the stance of individual civil servants when debate remains ongoing about the desirability of UCG in Britain in the face of global warming.
Pictures that show we are killing our planet
Pictures that show we are killing our planet
1/21 Pollution

Getty

2/21 Plastic pollution

Getty

3/21 Melting icebergs

Getty

4/21 Human overpopulation

Getty

5/21 Sea level rise

Getty

6/21 Severe drought

Getty

7/21 Mudslides

Getty

8/21 Lake shrinking

Getty

9/21 Food and water crisis caused by drought

Getty

10/21 Water crisis

Getty

11/21 Rainforest logging

Getty

12/21 Habitat destruction

Getty

13/21 Fracking

Getty

14/21 Wildfires

Getty

15/21 Rubbish dump

Pope Francis said a 'throwaway culture' was damaging the environment and the world's social fabric

Getty

16/21 Hunger

Getty

17/21 Illegal poaching

Getty

18/21 Unsafe water

Getty

19/21 Scrap and metal waste

Getty

20/21 Smog

Getty

21/21 Oil spill

Getty
The Scottish government has placed a moratorium on unconventional gas extraction such as fracking, but it does not cover UCG.
Lang Banks, director of WWF Scotland, said: "Pleading for public endorsement from a minister smacks of desperation and calls into serious question the viability of CLNR's plans. The science is clear – to protect our environment, the vast majority of fossil fuel reserves must remain unburned."
In a statement, CLNR said: "Government endorsement, or at least public acknowledgement that government isn't opposed to deep UCG development, is an important part of creating an environment in which private and institutional investors feel comfortable supporting new energy projects."
A DECC spokesperson said: "Gas produced by underground coal gasification could provide benefits to the UK but has not yet been tested extensively on a commercial scale, so we are working to better understand its potential as well as environmental and other implications."
Reuse content