Rural communities cut off from the internet revolution by poor broadband speeds are finally set to join the 21st century – using the same satellite technology used at Everest Base Camp.
Families and businesses in the Yorkshire Dales and other parts of North Yorkshire are set to be given vouchers to help them connect to the web using satellites that beam broadband signals from space.
It could end decades of misery for local companies and business people who work from home, including some who are still using dial-up technology from the 1990s.
But some are worried about the cost of hooking up to the internet via space, even though they would be able to claim start-up vouchers of up to £460 via North Yorkshire County Council's broadband partner, Superfast North Yorkshire, to install it.
Andy Ryland, community broadband development officer for charity Rural Action Yorkshire, said: "Broadband is essential for rural areas. We have farmers trying to fill in forms online and housing associations tell us that people are finding it difficult to claim benefits because they cannot get onto the internet.
"The concern is that people are leaving rural communities because they are struggling to run their businesses due to a poor internet connection. They are withdrawing their children from school and moving away, and these communities are being undermined."
David Cameron has been behind a drive for improved internet access for rural communities across the country, saying it should be considered the "fourth utility". North Yorkshire has been set a target to ensure 95 per of the region will have superfast broadband by 2017.
But the hills and moorlands of North Yorkshire have been an enemy of internet providers and around five per cent of the region is considered to be a broadband "not spot".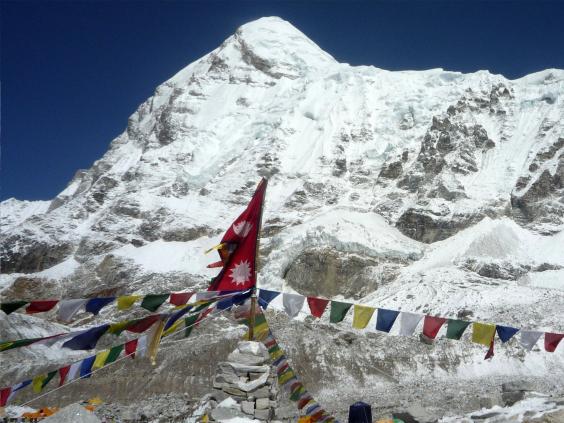 Research shows the cost of failing to reach global markets through poor communication links can be disastrous for small and medium businesses.
Some fear the lack of broadband is also stopping city-slickers from escaping to the country to set up rural companies.
Households and firms with a broadband speed of 2mb per second or slower will be eligible for the scheme. Users will pay a monthly subscription of up to £25 to the satellite service provider for the first 12 months.
Superfast North Yorkshire is part of a government satellite broadband scheme and is financed by North Yorkshire County Council. The subsidy scheme is forecast to run until December 2017.
Superfast North Yorkshire claims on its website that its efforts to connect people to the internet in the region have already contributed £36m to the local economy. It claims that this figure could grow to £220m in the next two years.
On 17 February, North Yorkshire County Council's ruling executive recommended an increase in council tax, blaming in part a commitment to provide superfast broadband. 
The council's deputy leader Gareth Dadd said the council had no choice but to recommend a 3.99 per cent increase, adding that the council had a duty to prioritise frontline services but also to continue to invest in programmes such as superfast broadband.
UK news in pictures
UK news in pictures
1/19 24 June 2017

Britain's opposition Labour Party leader Jeremy Corbyn addresses revellers from the Pyramid Stage at Worthy Farm in Somerset during the Glastonbury Festival

REUTERS

2/19 23 June 2017

British Prime Minister Theresa May addresses a news conference at the EU summit in Brussels, Belgium, June 23, 2017

Reuters

3/19 22 June 2017

Cosplay fans (L-R) George Massingham, Abbey Forbes and Karolina Goralik travel by tube dressed in Harry Potter themed costumes, after a visit to one the literary franchise's movie filming locations at Leadenhall Market in London, Britain

Reuters

4/19 22 June 2017

Racegoers cheer on their horse on Ladies Day at the Royal Ascot horse racing meet, in Ascot, west of London

Getty

5/19 21 June 2017

A reveller walks among the tipi tents at the Glastonbury Festival of Music and Performing Arts on Worthy Farm near the village of Pilton in Somerset, South West England

Getty

6/19 20 June 2017

A police officer lays some flowers passed over by a member of the public, close to Finsbury Park Mosque in north London, after one man died and eight people were taken to hospital and a person arrested after a rental van struck pedestrian

PA

7/19

The Borough Market bell is seen in Borough Market in central London following its re-opening after the June 3 terror attack

Getty Images

8/19

Two women embrace in Borough Market, which officially re-opens today following the recent attack, in central London

REUTERS/Hannah McKay

9/19

Mayor of London Sadiq Khan attends the re-opening of Borough market in central London following the June 3 terror attack

Getty Images

10/19

People walk through Borough Market in central London following its re-opening after the June 3 terror attack

Getty Images

11/19

News Corp CEO Rupert Murdoch, with one of his daughters, visit Borough Market, which officially re-opened today following the recent attack

REUTERS

12/19

A woman reacts in front of a wall of messages in Borough Market, which officially re-opened today following the recent attack, in central London

REUTERS/Hannah Mckay

13/19

Vivenne Westwood walks the runway at the Vivenne Westwood show during the London Fashion Week Men's June 2017 collections

Getty Images

14/19

Millwall fan and London Bridge hero Roy Larner on 'Good Morning Britain'

Rex

15/19

Richard Arnold, Roy Larner, Piers Morgan and Susanna Reid on 'Good Morning Britain'

Rex

16/19 11 June 2017

England players celebrate after defeating Venezuela 1-0 to win the final of the FIFA U-20 World Cup Korea 2017 at Suwon World Cup Stadium in Suwon, South Korea

AP

17/19 11 June 2017

England players celebrate with the trophy after the final match of the FIFA U-20 World Cup 2017 between Venezuela and England at Suwon World Cup Stadium in Suwon, South Korea

EPA

18/19 11 June 2017

Great Britain's Alistair Brownlee celebrates winning the Elite Men Columbia Threadneedle World Triathlon Leeds

Danny Lawson/PA Wire

19/19 11 June 2017

Two men drink beer outside the Southwark Tavern which reopened for business today next to an entrance to Borough Market which remains closed in London

Getty Images
North Yorkshire County Council's recommended revenue budget for next year includes a one-off investment of £3m to further roll-out superfast broadband so that the county gets near to 100 per cent coverage. 
Ed Vaizey, the minister for culture and the digital economy, said in a report last month about new broadband options that everyone in Britain "should be able to share in the modern digital age".
Farmers in rural communities in some parts of the country are so fed up with the pace of internet connectivity that they have been building their own broadband networks and laying cables across their fields with the help of drainage contractors.
In one of these home-gown scheme in Northamptonshire, locals set up a not-for-profit group to install broadband and managed to deliver speeds of more than 30Mb per second. 
Another project, Broadband for the Rural North, has been laying fibre optic cables up to the back door of rural homes in Lancashire, giving them download speeds of 1,000Mb per second.
According to UK telecoms regulator Ofcom, the average UK broadband speed was 22.8Mb per second in November 2014. Rural speeds average a third of that, with some remote areas having to make do with speeds as low as 1MBb per second.
Rishi Sunak, the Conservative MP for Richmond, who has been campaigning for access to satellite technology in North Yorkshire, said: "Decent broadband is now important to so many aspects of modern life. Whether it is children doing their homework, farmers filling in their forms or just trying to run a business online, a fast internet connection is not just desirable, it's essential.
"This is great news for those who have been struggling with a very poor or non-existent connection."
Case study: 'It is not a luxury, it is an essential'
Kevin Pellatt, who runs an administration business over the internet from his home in the Yorkshire Dales hamlet of Angram, was left frustrated after his broadband speed fell to just 0.8Kb per second.
Like many others in the region, he is now looking at satellite broadband, but is concerned about the cost. 
Broadband is more important to me than television," he said, in between talking to engineers by telephone while trying to re-connect to the internet, which sometimes reaches the dizzy heights of 1.2Mbps.
It isn't a luxury, it's essential. I can't run my business without it. When you go to London, its instantaneous. Sometimes I can just about get on Facebook or the BBC homepage.
The connection is really bad today. I've been told there is a problem somewhere down the line, but it just isn't good enough. I just can't run my business without the internet.
Using satellites might be preferable in a place like this because cables would not have to be dug across the countryside, but my concern would be the cost. We have been told about the vouchers, but what will the cost be in two years from now. We need to have more options.
Reuse content