Rural communities cut off from the internet revolution by poor broadband speeds are finally set to join the 21st century – using the same satellite technology used at Everest Base Camp.
Families and businesses in the Yorkshire Dales and other parts of North Yorkshire are set to be given vouchers to help them connect to the web using satellites that beam broadband signals from space.
It could end decades of misery for local companies and business people who work from home, including some who are still using dial-up technology from the 1990s.
But some are worried about the cost of hooking up to the internet via space, even though they would be able to claim start-up vouchers of up to £460 via North Yorkshire County Council's broadband partner, Superfast North Yorkshire, to install it.
Andy Ryland, community broadband development officer for charity Rural Action Yorkshire, said: "Broadband is essential for rural areas. We have farmers trying to fill in forms online and housing associations tell us that people are finding it difficult to claim benefits because they cannot get onto the internet.
"The concern is that people are leaving rural communities because they are struggling to run their businesses due to a poor internet connection. They are withdrawing their children from school and moving away, and these communities are being undermined."
David Cameron has been behind a drive for improved internet access for rural communities across the country, saying it should be considered the "fourth utility". North Yorkshire has been set a target to ensure 95 per of the region will have superfast broadband by 2017.
But the hills and moorlands of North Yorkshire have been an enemy of internet providers and around five per cent of the region is considered to be a broadband "not spot".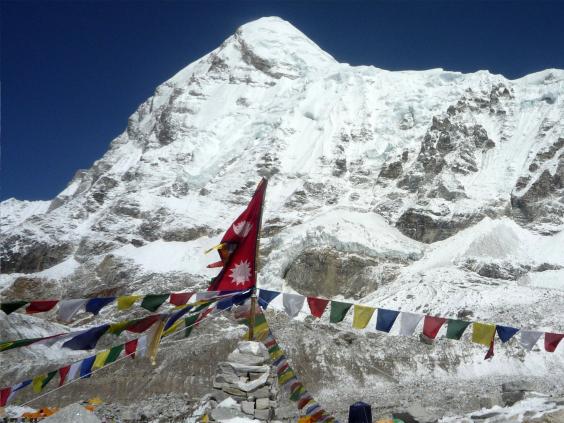 Research shows the cost of failing to reach global markets through poor communication links can be disastrous for small and medium businesses.
Some fear the lack of broadband is also stopping city-slickers from escaping to the country to set up rural companies.
Households and firms with a broadband speed of 2mb per second or slower will be eligible for the scheme. Users will pay a monthly subscription of up to £25 to the satellite service provider for the first 12 months.
Superfast North Yorkshire is part of a government satellite broadband scheme and is financed by North Yorkshire County Council. The subsidy scheme is forecast to run until December 2017.
Superfast North Yorkshire claims on its website that its efforts to connect people to the internet in the region have already contributed £36m to the local economy. It claims that this figure could grow to £220m in the next two years.
On 17 February, North Yorkshire County Council's ruling executive recommended an increase in council tax, blaming in part a commitment to provide superfast broadband. 
The council's deputy leader Gareth Dadd said the council had no choice but to recommend a 3.99 per cent increase, adding that the council had a duty to prioritise frontline services but also to continue to invest in programmes such as superfast broadband.
UK news in pictures
UK news in pictures
1/30 24 May 2016

Members of the public enjoy the gardens at the 2016 Chelsea Flower Show at Royal Hospital Chelsea in London

Getty Images

2/30 23 May 2016

Chelsea Pensioners walk through the 5000 Poppies Garden at the Chelsea Flower Show in London, the garden, created by Australians Lynn Berry and Margaret Knight is a tribute to their fathers who both fought in WWII

Getty Images

3/30 23 May 2016

4-18 NOW and Brighton Festival light up Brighton Pavilion for Dr Blighty, which commemorates the Indian soldiers who fought for the allies in the First World War

Getty Images

4/30 22 May 2016

Spectators watch as Conductor Valery Gergiev leads the London Symphony Orchestra during The 5th edition of BMW LSO Open Air Classics performed in Trafalgar Square in London

Getty Images

5/30 21 May 2016

A flare goes off during the Scottish Cup Final between Rangers and Hibernian at Hampden Park in Glasgow

Getty Images

6/30 20 May 2016

Leader of the United Kingdom Independence Party (UKIP) Nigel Farage waves from a campaign bus in Westminster in London. The party unveiled a tour bus as part of their campaign to leave the European Union ahead of the EU referendum

Getty Images

7/30 19 May 2016

Cadbury has unveiled the UK's first ever Monster Truck taxi. The vehicle takes to the streets of London and will then set off on a journey across the country, making a stop in Manchester, Birmingham and Liverpool where it will give chocolate fans the chance to enjoy an exhilarating experience inside the cab, as well as sample some delicious new product

8/30 19 May 2016

Greenpeace activists hang banners on the front of the British Museum in London. The protest was aimed at BP's sponsorship of one of the Museum's new exhibits 'Sunken Cities'

Getty Images

9/30 18 May 2016

Britain's Queen Elizabeth II reads the Queen's Speech during the State Opening of Parliament in the House of Lords in London

AP

10/30 17 May 2016

Nadiya Hussain poses with a Great Fire of London inspired bake at The London Dungeon, which marks the 350th anniversary of the Great Fire of London

Getty Images

11/30 16 May 2016

A huge six-metre statue of Monkey has sailed down the Thames, enjoying a fresh tasting cup of PG tips Green Tea. The two-storey topiary was crafted from 110,486 fabricated green tea leaves

PA

12/30 15 May 2016

Camilla, Duchess of Cornwall, Prince Philip, Duke of Edinburgh and Catherine, Duchess of Cambridge along with Queen Elizabeth II during the final night of the Queen's 90th birthday celebrations in Windsor

Getty Images

13/30 14 May 2016

Participants gather in Clerkenwell ahead of the annual Tweed Run in London. The Tweed Run sees cyclists in vintage and period dress ride through the city

Getty Images

14/30 13 May 2016

Managing Director of the International Monetary Fund Christine Lagarde meets with Britain's Chancellor George Osborne at the Treasury, prior to a press conference in London. The IMF Director warned of the risks to the UK economy should British voters chose to quit the EU in the forthcoming referendum during the conclusion of their Article IV mission to the United Kingdom

Getty Images

15/30 12 May 2016

Protesters throw fake money as they take part in a demonstration against tax havens in London. The protest, organised by Oxfam, ActionAid and Christian Aid, turned part of Trafalgar Square into a 'tropical tax haven' to highlight tax dodging as an international corruption summit hosted by David Cameron was held in nearby Lancaster House

Getty Images

16/30 11 May 2016

Patricia Scotland (R), secretary-general of the Commonwealth walks with Nigerian President Muhammadu Buhari (C) on their way to address delegates at a conference to tackle corruption at the Commonwealth Secretariat in London

Getty Images

17/30 10 May 2016

Jeremy Corbyn speaks beside shadow Minister for Young People and Voter Registration, Gloria De Piero (2nd L) and deputy leader of the Labour Party, Tom Watson (L), in front of the 'Labour In For Britain' campaign bus at a launch in central London

Getty Images

18/30 9 May 2016

British Prime Minister David Cameron delivers a speech on the European Union (EU), at the British Museum in London. Prime Minister David Cameron warned that if Britain left the European Union it would put peace and stability on the continent at risk

Getty Images

19/30 8 May 2016

Mary Berry and Nadiya Hussain attend the House Of Fraser British Academy Television Awards 2016 at the Royal Festival Hall in London

Getty Images

20/30 7 May 2016

Britain's incoming London Mayor Sadiq Khan attends his swearing-in ceremony at Southwark Cathedral. London's new mayor Sadiq Khan thanked voters for choosing 'unity over division' as he was elected Saturday, becoming the first Muslim leader of a major Western capital

Getty Images

21/30 6 May 2016

Scotland's First Minister and SNP leader Nicola Sturgeon addresses the media outside Bute House, the official residence of the Scottish First Minister, in Edinburgh. Scottish nationalists won a third term in power but lost their outright majority in one of a series of local and regional elections seen as a key test for Labour leader Jeremy Corbyn

Getty Images

22/30 5 May 2016

Labour Party Mayoral candidate Sadiq Khan and his wife Saadiya pose outside The Richardson Hall St Alban's Church Centre in Streatham after casting their votes in London's Mayoral and Assembly elections

Getty Images

23/30 4 May 2016

An elderly couple relax in the afternoon sunshine in Green Park, central London

Getty Images

24/30 3 May 2016

A London Air Ambulance takes off from Parliament Square in London. The Air Ambulance is thought have been for a man who jumped off Westminster Bridge

Getty Images

25/30 2 May 2016

Leicester City fans celebrate their team becoming the English Premier League champions in central Leicester, after Chelsea held Tottenham Hotspur to a 2-2 draw. Leicester City completed their fairytale quest for the Premier League title after Eden Hazard's stunning late goal earned Chelsea a 2-2 draw with second-place Tottenham Hotspu

EPA

26/30 1 May 2016

Demonstrators from the Democratic Party of Alahwaz protest in Trafalgar Square during a May Day rally in London

Getty Images

27/30 30 April 2016

Sir David Attenborough and David Mooney attend the launch of the London Wildlife Trust's new Flagship nature reserve Woodberry Wetlands in London

Getty Images

28/30 29 April 2016

Sir Peter Soulsby, Mayor of Leicester hangs a 10ft Leicester City FC scarf around the Liberty Statue during a Leicester Backing the Blues Campaign in support of Leicester City

Getty Images

29/30 28 April 2016

SNP leader Nicola Sturgeon is given a kiss by five-year-old Holly in South Queensferry. Sturgeon has launched her party's final week of campaigning setting off on a seven day push for votes around Scotland

Getty Images

30/30 27 April 2016

Floral tributes to the victims of the Hillsborough disaster lie at the foot of the Hillsborough memorial at St John's gardens in Liverpool. Thousands of sympathisers were expected to pay an emotional tribute to the Hillsborough disaster victims after a landmark inquest found that 96 Liverpool football fans were unlawfully killed

Getty Images
North Yorkshire County Council's recommended revenue budget for next year includes a one-off investment of £3m to further roll-out superfast broadband so that the county gets near to 100 per cent coverage. 
Ed Vaizey, the minister for culture and the digital economy, said in a report last month about new broadband options that everyone in Britain "should be able to share in the modern digital age".
Farmers in rural communities in some parts of the country are so fed up with the pace of internet connectivity that they have been building their own broadband networks and laying cables across their fields with the help of drainage contractors.
In one of these home-gown scheme in Northamptonshire, locals set up a not-for-profit group to install broadband and managed to deliver speeds of more than 30Mb per second. 
Another project, Broadband for the Rural North, has been laying fibre optic cables up to the back door of rural homes in Lancashire, giving them download speeds of 1,000Mb per second.
According to UK telecoms regulator Ofcom, the average UK broadband speed was 22.8Mb per second in November 2014. Rural speeds average a third of that, with some remote areas having to make do with speeds as low as 1MBb per second.
Rishi Sunak, the Conservative MP for Richmond, who has been campaigning for access to satellite technology in North Yorkshire, said: "Decent broadband is now important to so many aspects of modern life. Whether it is children doing their homework, farmers filling in their forms or just trying to run a business online, a fast internet connection is not just desirable, it's essential.
"This is great news for those who have been struggling with a very poor or non-existent connection."
Case study: 'It is not a luxury, it is an essential'
Kevin Pellatt, who runs an administration business over the internet from his home in the Yorkshire Dales hamlet of Angram, was left frustrated after his broadband speed fell to just 0.8Kb per second.
Like many others in the region, he is now looking at satellite broadband, but is concerned about the cost. 
Broadband is more important to me than television," he said, in between talking to engineers by telephone while trying to re-connect to the internet, which sometimes reaches the dizzy heights of 1.2Mbps.
It isn't a luxury, it's essential. I can't run my business without it. When you go to London, its instantaneous. Sometimes I can just about get on Facebook or the BBC homepage.
The connection is really bad today. I've been told there is a problem somewhere down the line, but it just isn't good enough. I just can't run my business without the internet.
Using satellites might be preferable in a place like this because cables would not have to be dug across the countryside, but my concern would be the cost. We have been told about the vouchers, but what will the cost be in two years from now. We need to have more options.