Rural communities cut off from the internet revolution by poor broadband speeds are finally set to join the 21st century – using the same satellite technology used at Everest Base Camp.
Families and businesses in the Yorkshire Dales and other parts of North Yorkshire are set to be given vouchers to help them connect to the web using satellites that beam broadband signals from space.
It could end decades of misery for local companies and business people who work from home, including some who are still using dial-up technology from the 1990s.
But some are worried about the cost of hooking up to the internet via space, even though they would be able to claim start-up vouchers of up to £460 via North Yorkshire County Council's broadband partner, Superfast North Yorkshire, to install it.
Andy Ryland, community broadband development officer for charity Rural Action Yorkshire, said: "Broadband is essential for rural areas. We have farmers trying to fill in forms online and housing associations tell us that people are finding it difficult to claim benefits because they cannot get onto the internet.
"The concern is that people are leaving rural communities because they are struggling to run their businesses due to a poor internet connection. They are withdrawing their children from school and moving away, and these communities are being undermined."
David Cameron has been behind a drive for improved internet access for rural communities across the country, saying it should be considered the "fourth utility". North Yorkshire has been set a target to ensure 95 per of the region will have superfast broadband by 2017.
But the hills and moorlands of North Yorkshire have been an enemy of internet providers and around five per cent of the region is considered to be a broadband "not spot".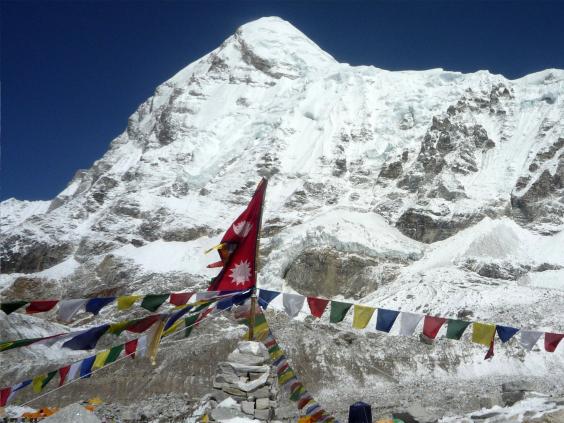 Research shows the cost of failing to reach global markets through poor communication links can be disastrous for small and medium businesses.
Some fear the lack of broadband is also stopping city-slickers from escaping to the country to set up rural companies.
Households and firms with a broadband speed of 2mb per second or slower will be eligible for the scheme. Users will pay a monthly subscription of up to £25 to the satellite service provider for the first 12 months.
Superfast North Yorkshire is part of a government satellite broadband scheme and is financed by North Yorkshire County Council. The subsidy scheme is forecast to run until December 2017.
Superfast North Yorkshire claims on its website that its efforts to connect people to the internet in the region have already contributed £36m to the local economy. It claims that this figure could grow to £220m in the next two years.
On 17 February, North Yorkshire County Council's ruling executive recommended an increase in council tax, blaming in part a commitment to provide superfast broadband. 
The council's deputy leader Gareth Dadd said the council had no choice but to recommend a 3.99 per cent increase, adding that the council had a duty to prioritise frontline services but also to continue to invest in programmes such as superfast broadband.
UK news in pictures
UK news in pictures
1/30 28 June 2016

Queen Elizabeth II & Prince Philip, Duke Of Edinburgh attend the unveiling of the Robert Quigg VC memorial statue in Bushmills village, Northern Ireland

Getty Images

2/30 27 June 2016

Opposition Labour party leader Jeremy Corbyn leaves after addressing a gathering of supporters demonstrating in Parliament Square, in central London

REUTERS

3/30 26 June 2016

A man dressed as Boris Johnson and Donald Trump prepare to take part in a tomato fight at the Glastonbury Festival 2016 at Worthy Farm

Getty Images

4/30 26 June 2016

People walk over Westminster Bridge wrapped in Union flags in central London. Britain's opposition Labour party plunged into turmoil and the prospect of Scottish independence drew closer, ahead of a showdown with EU leaders over the country's seismic vote to leave the bloc

AFP/Getty Images

5/30 25 June 2016

People pay tribute to the victims of the Orlando nightclub shooting as they take part in the annual Pride London Parade which highlights issues of the gay, lesbian and transgender community, in London

REUTERS

6/30 25 June 2016

Scotland's First Minister and Leader of the Scottish National Party (SNP), Nicola Sturgeon, addresses the media after holding an emergency Cabinet meeting at Bute House in Edinburgh, following the pro-Brexit result of the UK's EU referendum vote

AFP/Getty Images

7/30 24 June 2016

A man carries a EU flag, after Britain voted to leave the European Union, outside Downing Street in London

8/30 23 June 2016

AFP/Getty Images

9/30 22 June 2016

British Prime Minister David Cameron poses for a photograph after addressing pro-EU "Vote Remain" supporters at rally in Bristol, whilst campaigning to avoid a Brexit, ahead of the 23 June EU referendum

AFP/Getty Images

10/30 21 June 2016

Scottish Conservative leader Ruth Davidson (left) and Mayor of London Sadiq Khan speak during the EU debate at Wembley Arena in London

Getty Images

11/30 20 June 2016

A full moon rises behind Glastonbury Tor as people gather to celebrate the summer solstice in Somerse

Getty Images

12/30 19 June 2016

Hot air balloons took to the air as part of the annual Lord Mayor's Hot Air Balloon Regatta, a charity event in aid of the Lord Mayor's Fund, in London

Getty Images

13/30 19 June 2016

Liberal Democrats leader Tim Farron (C) poses with supporters after arriving in the Liberal Democrat Vote Remain campaign bus, campaigning to avoid a Brexit in the EU referendum, during a launch event in east London

AFP/Getty Images

14/30 18 June 2016

A man lights a flare among pro-refugee activists rallying outside the French Embassy in central London, during a protest after most of an aid convoy of vehicles organised by campaign groups heading to northern France were turned back at the French frontier at the port of Dover

AFP/Getty Images

15/30 17 June 2016

Prime Minister David Cameron and Labour Leader Jeremy Corbyn arrive to pay their respects at the scene where Jo Cox was shot in Birstall

Getty Images

16/30 16 June 2016

Floral tributes and candles are placed by a picture of slain Labour MP Jo Cox at a vigil in Parliament square in London. Cox died after a shock daylight street attack, throwing campaigning for the referendum on Britain's membership of the European Union into disarray just a week before the crucial vote

AFP

17/30 15 June 2016

Boats from the 'Fishing for Leave' campaign group join a flotilla along the Thames River in London. The flotilla organised by members of the Fishing for Leave group, who are campaigning to leave the European Union ahead of the referendum on the 23 of June, was countered by boats representing the 'In' campaign

Getty Images

18/30 14 June 2016

A general view of the Tate Modern's new Switch House in London. The Tate Modern art gallery has unveiled its new Switch House building designed by architects Herzog & de Meuron

Getty

19/30 13 June 2016

Labour Leader Jeremy Corbyn (C) and Deputy Labour Leader Tom Watson (R) attend a vigil for the victims of the Orlando nightclub shooting, outside the Admiral Duncan pub on Old Compton Street in Soho, London

Getty Images

20/30 12 June 2016

A pigeon flies ahead of Britain's Queen Elizabeth and Prince Philip, and Princes William, Harry and Kate Duchess of Cambridge behind as they wave to guests attending the Patron's Lunch on the Mall, an event to mark her 90th birthday, in London

REUTERS

21/30 11 June 2016

A Guardsman faints at Horseguards Parade for the annual Trooping the Colour ceremony in central London

REUTERS

22/30 10 June 2016

The national service of thanksgiving for the 90th birthday of Britain's Queen Elizabeth II at St Paul's Cathedral in London, which is also the Duke of Edinburgh's 95th birthday

Getty Images

23/30 9 June 2016

Princess Anne, Princess Royal attends the Founders Day Parade at The Royal Hospital Chelsea in London

Getty Images

24/30 8 June 2016

Two women walk barefoot through heavy rain in Westminster in London. The Met Office has issued flood alerts for parts of the south east of England as torrential rain hit parts of the country

Getty Images

25/30 7 June 2016

An Osprey catches two Rainbow Trout at Rothiemurchus in Kincraig, Scotland. Ospreys migrate each spring from Africa and nest in tall pine trees around the Aviemore area, the raptor was hunted to the point of extinction in the Victorian era, their migratory habits eventually brought them back to Scotland with the first successful breeding pair being recorded in 1954

Getty

26/30 6 June 2016

David Cameron speaks at a Remain in the EU campaign event at the Oval cricket ground in London

Getty Images

27/30 5 June 2016

Original participants take part in Japanese artist Koki Tanaka's recreation of the 1985 youth training scheme protest as part of the Liverpool Biennial. The 1985 protest saw 10,000 UK school children take to the street to protest against the Conservative government's controversial youth training Scheme

Getty Images

28/30 4 June 2016

Troops parade along The Mall after the Colonel's Review in London

Getty Images

29/30 3 June 2016

Large scale recreation of Dutch flower painting 'A Still Life of flowers in a Wan-Li Vase' by Ambrosius Bosschaert made out of real flowers is seen outside National Gallery in London

Rex

30/30 2 June 2016

Final preparations are made for the RHS Rose Show in London. The RHS London Rose Show runs from June 3-4 at RHS Lawrence Hall in Westminster

Getty Images
North Yorkshire County Council's recommended revenue budget for next year includes a one-off investment of £3m to further roll-out superfast broadband so that the county gets near to 100 per cent coverage. 
Ed Vaizey, the minister for culture and the digital economy, said in a report last month about new broadband options that everyone in Britain "should be able to share in the modern digital age".
Farmers in rural communities in some parts of the country are so fed up with the pace of internet connectivity that they have been building their own broadband networks and laying cables across their fields with the help of drainage contractors.
In one of these home-gown scheme in Northamptonshire, locals set up a not-for-profit group to install broadband and managed to deliver speeds of more than 30Mb per second. 
Another project, Broadband for the Rural North, has been laying fibre optic cables up to the back door of rural homes in Lancashire, giving them download speeds of 1,000Mb per second.
According to UK telecoms regulator Ofcom, the average UK broadband speed was 22.8Mb per second in November 2014. Rural speeds average a third of that, with some remote areas having to make do with speeds as low as 1MBb per second.
Rishi Sunak, the Conservative MP for Richmond, who has been campaigning for access to satellite technology in North Yorkshire, said: "Decent broadband is now important to so many aspects of modern life. Whether it is children doing their homework, farmers filling in their forms or just trying to run a business online, a fast internet connection is not just desirable, it's essential.
"This is great news for those who have been struggling with a very poor or non-existent connection."
Case study: 'It is not a luxury, it is an essential'
Kevin Pellatt, who runs an administration business over the internet from his home in the Yorkshire Dales hamlet of Angram, was left frustrated after his broadband speed fell to just 0.8Kb per second.
Like many others in the region, he is now looking at satellite broadband, but is concerned about the cost. 
Broadband is more important to me than television," he said, in between talking to engineers by telephone while trying to re-connect to the internet, which sometimes reaches the dizzy heights of 1.2Mbps.
It isn't a luxury, it's essential. I can't run my business without it. When you go to London, its instantaneous. Sometimes I can just about get on Facebook or the BBC homepage.
The connection is really bad today. I've been told there is a problem somewhere down the line, but it just isn't good enough. I just can't run my business without the internet.
Using satellites might be preferable in a place like this because cables would not have to be dug across the countryside, but my concern would be the cost. We have been told about the vouchers, but what will the cost be in two years from now. We need to have more options.