A Facebook page which shames bad parkers has been gaining popularity in the Suffolk town of Lowestoft.
The Park It Right Lowestoft page serves as a platform for social media users to post images of poorly parked vehicles, in an attempt to embarrass drivers into being more considerate.
The page has over 900 likes and the photographs vary widely, with some showing drivers who have just parked slightly askew, and others depicting cars mounted on pavements and vehicles blocking in other motorists.
Set up by a campaigner identified only as Stuart, the initiative is intended as a "public service".
"There's never any parking wardens around and the whole of Lowestoft seems to be getting worse," Stuart told the BBC.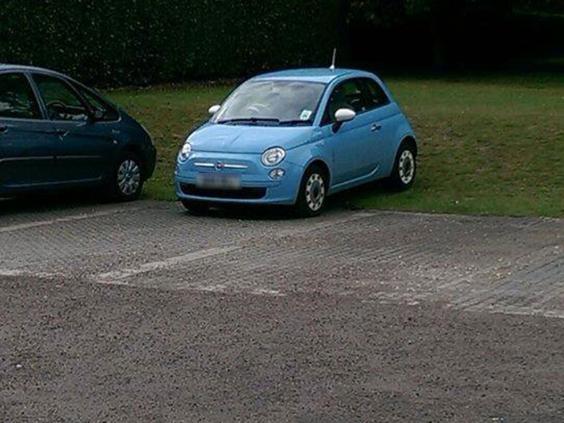 "Some of my friends and family think I shouldn't be bothering, but some of the parking is just dangerous and selfish and it's annoying."
He said some of the images had been handed over to his local police community support officer (PCSO).
Waveney District Council has praised the scheme.
"Any public support for considerate parking can only be a good thing," a council spokesman said.
Reuse content