Families of victims killed in the Lockerbie bombing are planning to launch an appeal to the High Court on behalf of the only person sentenced to get his conviction overturned.
BBC Scotland Home Affairs Correspondent Reevel Alderson said it could be the start of a protracted legal battle as the latest attempt by the relatives to bring the case back to court.
Abdelbaset Ali al-Megrahi is the only person to have been convicted over the bombing of the Pam Am plane that killed 270 people while flying over the south west coast of Scotland in 1988. He died three years ago aged 60 of prostate cancer after having served nearly nine years of a life sentence.
The Scottish Criminal Cases Review Commission wants the court to rule whether it is allowed to investigate the Lockerbie case again, on behalf of members of victims' families.
A total of 259 passengers and crew died at 31,000ft after the plane exploded and 11 people in the town of Lockerbie also lost their lives after parts of the aircraft crashed into a residential area.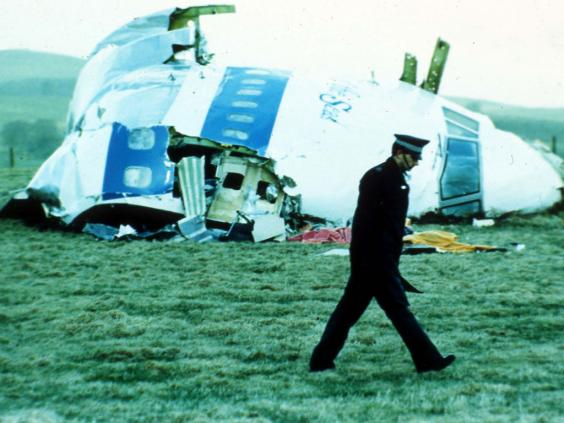 The new application will be contested by the Crown Office, and it is likely a formal hearing will be arranged later for full-scale legal arguments.
Dr Jim Swire, whose daughter Flora was among those who died on Flight 103, had told the BBC: "I don't believe Megrahi was involved in any way. Whether Gaddafi was, I don't know, but Megrahi clearly wasn't.
"When I saw him just before he died in Tripoli, he said to me, 'Doctor, you will go on clearing my name, won't you?'"
Al-Megrahi, an intelligence officer and head of security for Libyan Arab Airlines who continually protested his innocence, was imprisoned in 2001. Lamin Fhimah, a former station manager at Luqa Airport in Malta, was acquitted of 270 counts of murder on 31 January 2001.
Al-Megrahi was unanimously found guilty and was sentenced to life before being released in 2009 as he was dying of the terminal disease. His second appeal brought by the SCCRC was abandoned.
The late Libyan leader Muammar Gaddafi accepted responsibility in 2003 for the attack and paid compensation to the victims' families, however he insisted that he had never ordered it to happen.
Reuse content