Ten fire crews are tackling a blaze at Ferrybridge power station near Castleford.
Thick, black plumes of smoke have been seen coming from the station after the fire broke out on the third floor of a four-storey building at about 2pm.
West Yorkshire Fire and Rescue Service said it has dispatched 50 firefighters and 10 pumps to the scene. There are no reports of people trapped at the site and all staff members have been accounted for.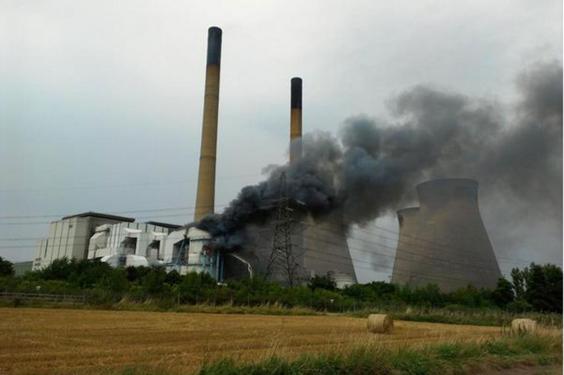 A service spokesman said: "Ten fire engines are currently in attendance, which includes firefighters from the surrounding stations of Pontefract, Normanton, Featherstone, Castleford and Wakefield.
"A number of members of the public have called our control room due to the plumes of smoke which can be seen in the surrounding area."
The coal-powered station is situated close to where the M62 and A1 meet. According to BBC Travel News, there is currently smoke blowing across the road on M62 in both directions between J32, A639 (Pontefract) and J33, A162 (Ferrybridge Services), causing slow traffic.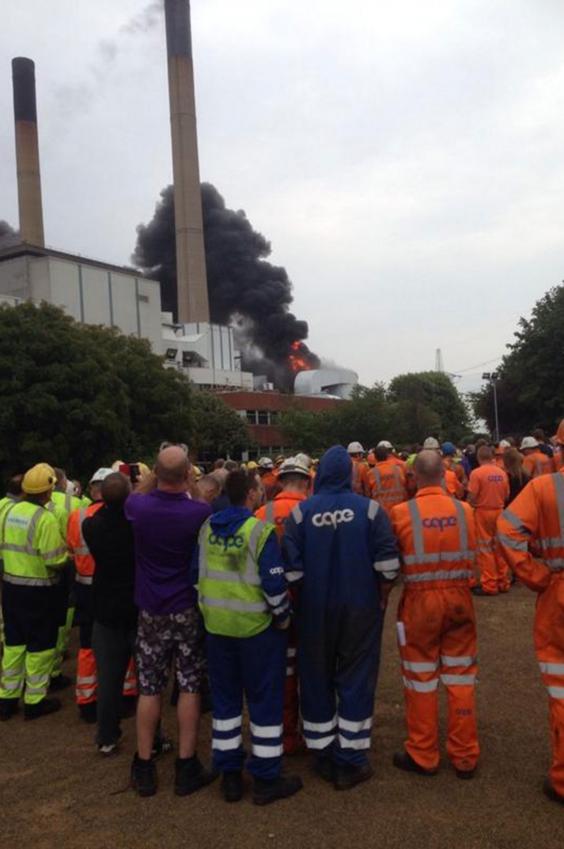 A statement issued by SSE, who operate the River Aire site, said: "At around 2pm today a serious incident occurred at SSE's Ferrybridge C power station in West Yorkshire.
"The company's practised emergency response procedures have been activated. West Yorkshire Fire and Rescue Service are in attendance and dealing with the incident with assistance from expert engineers on site. All employees have been accounted for.
"It is too early to give any more information regarding this incident; however, we will issue a further statement when more details become available.
"Our immediate priorities are to deal with the incident and to ensure the safety of staff, contractors and the general public."