The North of England should expect flooding overnight on Christmas Eve, the Environment Agency has warned.
The River Ouse is expected to burst its banks in York, and again downriver in the village of Naburn Lock on the outskirts of the city.
Other areas are also set to be affected.
Residents in both the Northwest and Northeast of England have been urged to check specific forecasts for their area to make sure they remain safe.
In the North West, Keswick Campsite in the Lake District is expected to be flooded by a nearby lake.
The Environment Agency said heavy rain over the last few days was to blame.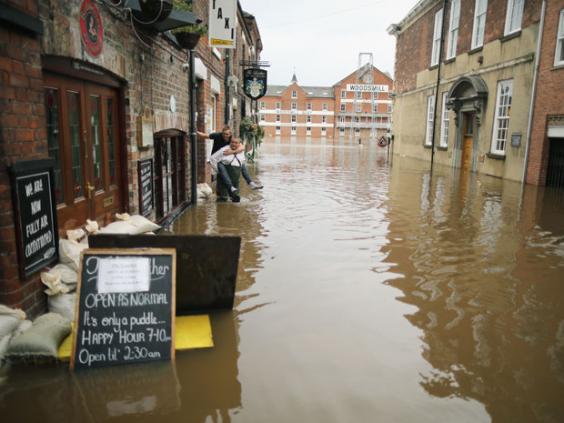 Nineteen areas in total were put on flood alert, mainly concentrated in the North East.
Some areas near rivers and with a history of flooding in the South West, West Midlands, and South East would also be affected, however.
The Humber Estury, and other areas along the River Ouse are particularly mentioned as being at risk.