It was "a fluke" that only one person was killed by a falling tree branch in Kew Gardens last year, an inquest heard today.
Erena Wilson, 31, who was born in Wellington, New Zealand, suffered fatal head injuries when she was hit by the Lebanese cedar branch at the Royal Botanical Gardens in south-west London, which attracts more than a million visitors each year. She had been walking with friends when the incident happened on 23 September last year. The death happened during wet and windy conditions.
John McLinden QC, counsel for Miss Wilson's family, told the inquest at West London Coroner's Court: "It was just a fluke that there was not more than one fatality or that other people did not suffer very serious injury."
Miss Wilson's mother told how a tearful meeting with staff helped her begin to come to terms with her daughter's death. Liz Shelley, 54, said she flew over from the family home in Auckland shortly after the incident and held an emotional meeting with workers at Kew Gardens.
"For the first few weeks I had so many questions, back then I would not have let the inquest come to an end," she said. "Then I came to Kew and I saw the staff cry, they were devastated. That changed everything. I could see I wasn't alone in questioning what had happened and this had happened despite good people trying their best."
Apologising for delaying the inquest, coroner Elizabeth Pygott explained that she had received a "substantial volume" of new evidence in the hours before the hearing was due to open. Ms Wilson's uncle, Pieter van Vliet, said the family wanted the issue of "summer branch drop" – a phenomenon known to occur during hot spells – to be explored.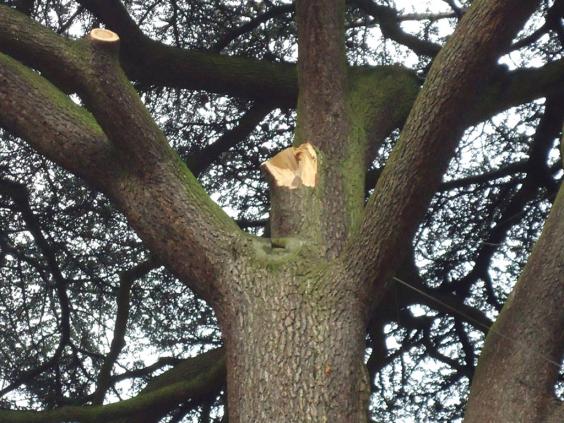 Patrick Blakesley, representing Kew, said the gardens had an ongoing tree maintenance programme, adding: "This tree had been monitored at regular intervals."