A car has careered off the road and flown into the side of a house in Lincolnshire, causing a large part of the properties rear wall to fall away.
The incident was reported on Thursday, when a Vauxhall Corsa collided with the property in Spalding, Lincolnshire.
Police officers were called to the scene of the accident; however, they are unsure whether it was the car flying into the second floor of the building that caused the damage or part of the house crumbled as a result of an impact at ground level.
An investigation is now being conducted.
No one was thought to have been in the house when the incident happened, but the driver of the car did suffer broken ribs and a dislocated shoulder as a result of the collision.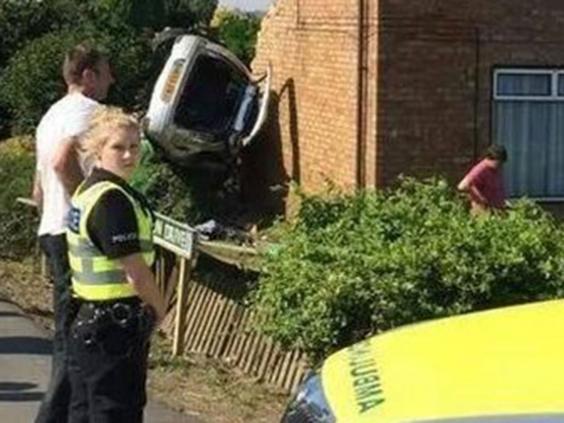 The whereabouts of the property's owners are still unknown.
Firefighters were dispatched when the property was deemed unsafe, and they worked through the night alongside structural engineers to ensure the building was stabilised.
A spokeswoman from Lincolnshire Fire and Rescue said work was still on-going.
Graham Roberts, who lives next door, told the BBC: "I heard a horrendous noise and I knew something was wrong.
"It looked like Armageddon, no fence to my house, hedge broken, and the car that had obviously knocked a hole in the house and fallen down."