The former head of MI5 has warned the Britain faces a descent into "vigilantism" unless tougher security measures are enforced to ease the "vulnerability and fear" felt by citizens after events in the Middle East.
Lord Evans of Weardale, who retired as director general of the Security Service in 2013 after 33 years of service, said in his maiden speech in a House of Lords debate that the world could be facing a similar situation as when scores of highly trained terrorists were emerging from al-Qaeda training camps before the 9/11 attacks.
Speaking during second reading debate on the Counter-Terrorism and Security Bill, he welcomed the legislation, the Daily Telegraph reports.
The anti-terror bill includes new powers to monitor and control individuals deemed a threat to the UK and the power to seize passports from citizens suspected of engaging in terrorist activity at the border.
Lord Evans told peers: "Inadequate security will breed vulnerability and fear and that in turn will tend to limit people's ability to contribute to civil society, will tend to provoke vigilantism and will tend to diminish people's ability to exercise the very civil liberties and human rights that we wish to sustain."
Lord Evans, who sits as an independent crossbench peer, said events in Syria and Iraq had given extremist networks in the UK a "jolt of energy".
"When I left MI5 in 2013, I felt cautiously optimistic that we were over the worst as far as al-Qaeda and Islamist terrorist attacks were concerned in this country," he said.
Charlie Hebdo: Mourning in Paris
Charlie Hebdo: Mourning in Paris
1/6 Mourning in Paris

Fraternité: people take part in a unity rally on Sunday at the Place de la Nation (Nation Square) in Paris

AFP/Getty

2/6 Mourning in Paris

The growing floral trobute near the Charlie Hebdo offices

PA

3/6 Mourning in Paris

Police guard a Jewish school in Paris

Getty

4/6 Mourning in Paris

Marie-Pierre

5/6 Mourning in Paris

Emmanuel

6/6 Mourning in Paris

Us tous: Parisien couple show off their Tricolour and support for Je Suis Charlie movement

PA
"It seemed to me that we were making significant progress. Regrettably, subsequent events have proved that judgment to be wrong.
He argued the most difficult part of counter-terrorism was preventing the radicalisation of people.
"This is made harder, in my view, by the hesitancy of many people in Government, the media and wider sectors of society to acknowledge or engage in the religious element of the threat we face," he said.
He added that at least 600 people had gone as would-be jihadists to fight in Syria and Iraq – a number he cautioned would no doubt increase "significantly" in coming months.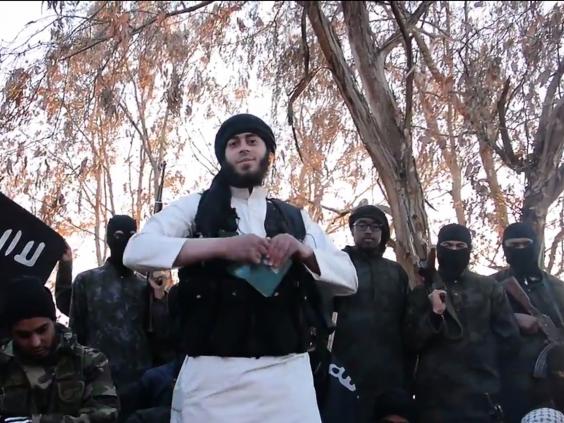 Lord Evans said the situation made him think of the al-Qaeda training camps in Afghanistan before 9/11 which "drew would-be jihadists from across the globe".
"On their return, many of them were even more radical than they had been when they departed," he said.
"They had experience of combat and had been trained in violence and they had an international network of support on which they could draw.
"Those circumstances led to a series of attacks internationally and over a long period, and I fear we may be facing the same situation as we go forward from today and we are starting to see that.
Reuse content