A young girl on foot and three adults in a car were killed after a tipper truck collided with pedestrians and vehicles on a hill in Bath.
Several others have been injured, police said.
Eye witnesses told the police that the driver, who was injured, was trying to avert an accident as the truck travelled down the steep hill. The truck was carrying aggregate - materials used in construction - when it travelled down the hill.
Avon and Somerset Police are carrying out an investigation into the collision which took place at around 4pm today in Lansdown Lane, Upper Weston, Bath.
We're carrying out an investigation into the scene of a collision in Lansdown Lane in which four people have died http://t.co/6Mn2cjMrhY

— ASPolice Bath (@ASPBath) February 9, 2015
The emergency services airlifted a patient in a critical condition, believed to be female, to Southmead Hospital in Bristol, a spokeswoman for South Western Ambulance Service NHS said.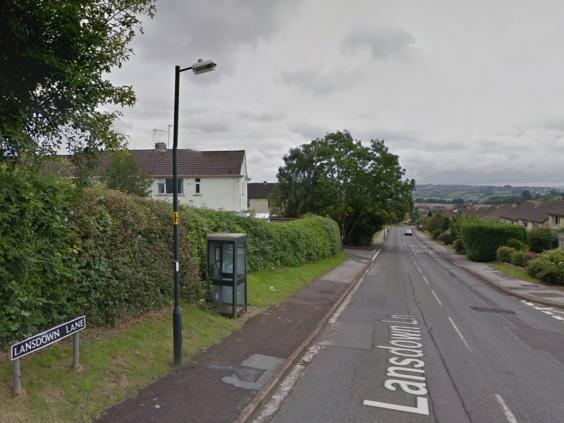 Three further casualties - two men and one woman - were taken to the Royal United Hospital in Bath with "minor" injuries.
A spokesman for Avon and Somerset Police said the injured driver of the truck remains under observation in hospital.
Further casualties with less serious injuries are being assessed and treated by paramedics at a nearby school.
"There were two air ambulances at the scene, five ambulances, three paramedics in rapid response vehicles and a BASICS [British Association for Immediate Care] doctor," she added.
Ch Supt Caroline Peters, of Avon and Somset Police, told BBC News the scene was "one of carnage" and called the evening "tragic."
She added that police were treating the crash as a "critical incident".
A spokesman for Avon and Somerset Police said: "We are continuing to carry out a detailed examination of the scene in Bath, where four people tragically died this afternoon."
Motorists have been advised to avoid the Lansdown Lane area between the High Street and Deanhill Lane, which will remain closed for the night by police.
Lansdown Lane, Bath is currently closed due to accident and drivers should seek another route.

— B&NES Council (@bathnes) February 9, 2015
Weston All Saints Primary School nearby the scene of the incident, will be closed tomorrow.
A spokesman for Bath and North East Somerset Council said: "Due to the tragic accident on Lansdown Lane this evening, the police have asked that Weston All Saints Primary be closed tomorrow.
He advised parents and carer to check the school website closure page for further updates.
Liberal Democrat campaigner Chris Lucas took a photo of two air ambulances landing on a playing field shortly after the incident.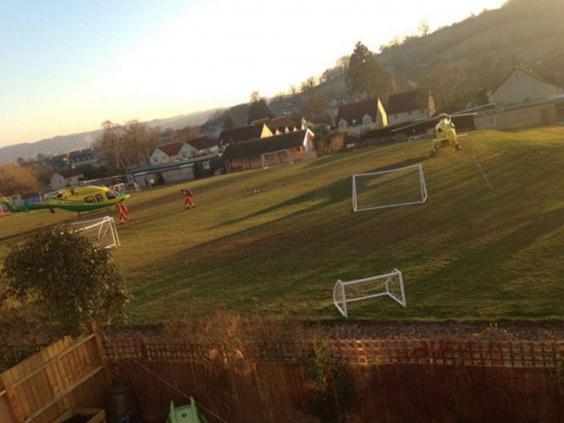 He said: "My children were coming home and as I opened the front door my neighbour said 'Oh my God there has been a crash, I'm going to call the emergency services'. We didn't know at that point how bad it was.
Mr Lucas added that while he didn't see the incident, he saw the two aircrafts landing on the field, adding "there were several buzzing around."
"One thing that is really is concerning is that road is on the school pick-up run. Weston All Saints Primary School is right next to it.
"All fatalities are awful, but I am praying there are no children involved. It is a very tight community here and one of my children goes to that school.
"My thoughts go out to everyone involved," he said.
Don Foster, the Liberal Democrat MP for Bath said the community "is in shock".
"It is obviously devastating, tragic and awful, but until we know more we cannot speculate."
He said the council has imposed 20mph speed restrictions on parts of the road to improve safety.
He said: "It is a road where we have put speed limits in and flashing lights because it is quite a steep hill coming down. There have been attempts by the council over the years to improve safety on the road."
Anyone with information about the tragedy, who has not already spoken to police, is asked to contact the force's collision investigation unit on 101.
Additional reporting by PA
Reuse content