If you're going to celebrate New Year's Eve 2014 in London, these are the most important things to remember:
Between 11:45pm and 4:30am, the Tube, Overground, buses, trams, and the DLR will be free on New Year's Eve in London.
This biggest change this year is that you'll need a ticket to come to the New Year's Eve fireworks display. Trafalgar and Parliament Squares will not have screens showing the display
Roads in Central London will gradually close to motor traffic from 2pm onwards, with everything done by 8pm. Do not try to drive into Central London on New Year's Eve.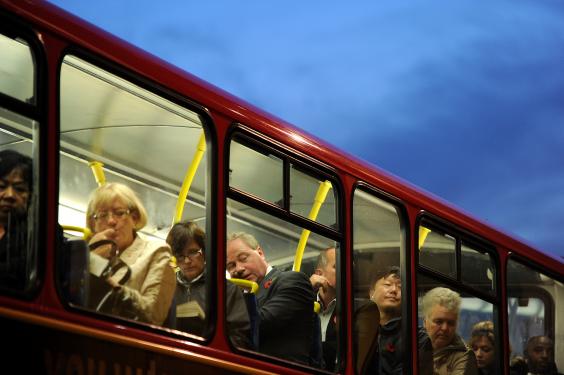 Buses are going to be a bit messy. The following routes will be on diversion, but still running in theory:  1, 2, 3, 4, 6, 8, 9, 10, 11, 12, 13, 14, 15, 15H, 16, 17, 19, 22, 23, 24, 25, 26, 29, 36, 38, 45, 52, 53, 55, 59, 63, 68, 73, 76, 77, 82, 87, 88, 91, 94, 98, 100, 134, 139, 148, 159, 168, 170, 171, 172, 176, 185, 188, 211, 242, 243, 341, 344, 360, 381, 388, 390, 436, 453, 507, 521, C2, C10, N1, N2, N3, N5, N7, N8, N9, N11, N13, N15, N18, N19, N20, N21, N22, N26, N29, N35, N38, N41, N44, N47, N55, N63, N68, N73, N76, N87, N89, N91, N97, N98, N109, N113, N136, N155, N171, N207, N253, N279, N343, N381, N550, N551, RV1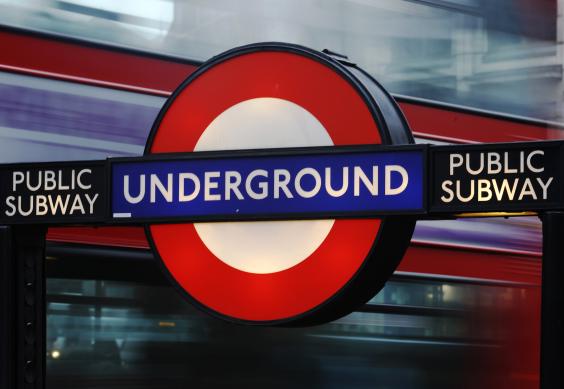 Some tube stations will be closed at certain times. If you're going down to see the fireworks on the river then remember that the riverside exist of Embankment Tube will close at 4.00pm. No trains will stop at it around midnight. If you're going to Big Ben, remember Westminster Tube will be closed from 9.30pm.
Other affected Tube stations include Blackfriars (closing early) Charing Cross, Covent Garden, Lambeth North, Leicester Square, Southwark. Check the full list at TfL.
Most Tube lines will working, except: On the Piccadilly Line there will be no service between Uxbridge and Rayner's Lane, The District Line will not be running between Kensington Olympia and Earl's Court. The Waterloo and City Line will close at 2.40am.
London Overground ('the orange line') rule of thumb: if you're NOT in West London you should be okay until about 3am. The rest will close at a normal time. In detail, there will be a special late service between Camden Road and Stratford until 2.55am, and between Highbury and Islington and West Croydon/Clapham Junction until at least 3am.
The DLR will be running all night, with a slightly reduced frequency.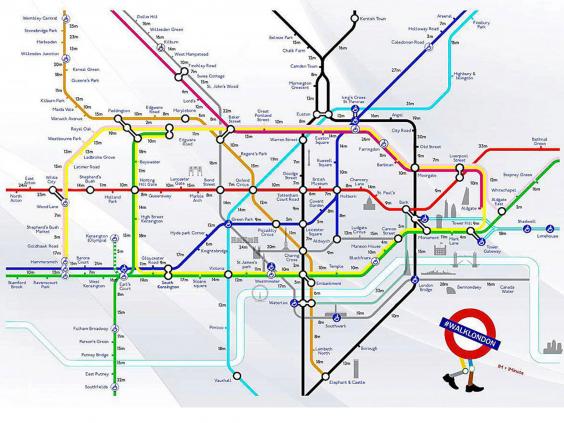 If a Tube station looks particularly busy, consult the Tube walking map to see whether you might as well walk to the next stop.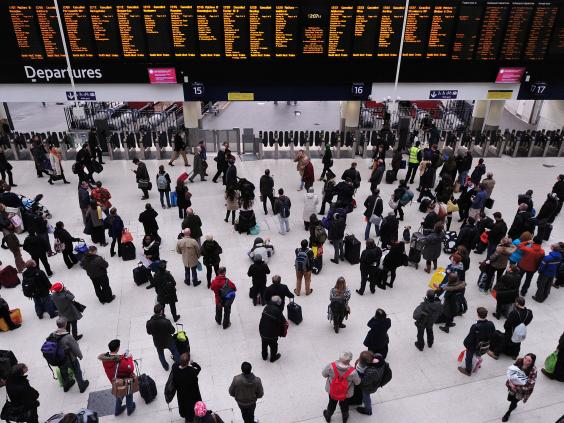 South Train Trains

, Southern, Southeastern, C2C, and Chiltern railways will be laying on SOME extra National Rail services to and from London on NYE. Check their special timetables by clicking their names. Other operators may also be affected.
Private hire car app Uber says its highest demand will be between 12.30am and 2.30am.
Things will be a little strange on New Year's Day, but the tube will be largely working – check with TfL for details.
If in doubt about anything on New Year's Eve, check the TfL website before you travel.
Reuse content