It is well documented that when the Italian striker Mario Balotelli moved to Manchester City in 2010, the club struggled to control his off-field antics. Desperate for him to settle down, they moved him from his first home in the city's bustling Deansgate to the tiny Cheshire village of Mottram St Andrew.
It didn't work. One Saturday morning in 2011, he was forced to flee his burning mansion in the early hours after accidentally starting a fire by letting off fireworks in the bathroom. Convinced that the striker needed a surrogate to replace his fearsome adoptive mother Silvia, Manchester City took an extraordinary step.
The club appointed an elderly housekeeper to look after the star. The woman has never been identified, but was described by staff as a "Mrs Doubtfire" figure with no interest in football who would be unlikely to be dazzled by Balotelli's celebrity or phased by his increasingly strange behaviour.
She may not have known it then, but in taking the job the woman had become part of a growing "service industry" that has sprung up around the country's millionaire footballers. It briefly entered the spotlight this week, when the Sunderland striker Jermain Defoe advertised for a "24/7" executive personal assistant.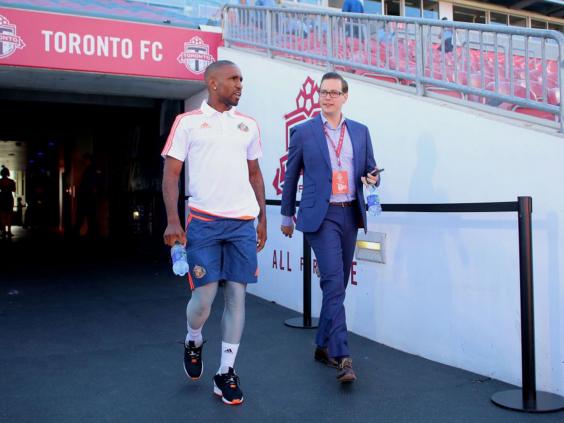 According to the advertisement, the successful applicant must be willing to effectively hand their life over to Defoe for a salary of between £50,000-£60,000 per annum. As well as organising his diary, they must be able to produce iPhone apps, stock his fridge and water his plants. Any spare moments must be dedicated to growing "Defoe 32", into a "global brand".
Football insiders say the striker's job advert is merely an extreme version of a job that has existed for years: the player liaison officer. Premier League clubs started employing these 10 years ago, viewing them as an important way of protecting their expensive "assets" as transfer fees spiralled ever higher.
Player liaison officers need to be available at all hours of the day. Their duties can range from renewing out-of-date passports, finding properties, hiring gardeners, dealing with hacked email accounts, acting as a translator for foreign players – or changing light bulbs.
No job is too small for a good PLO. In 2009, Manchester United defender Patrice Evra said of the club's Barry Moorhouse: "You can ask Barry anything. When you have a problem with your car, the Jacuzzi or the light, he is there. When you see people like this, you want to make them happy and win."
But as the case of Defoe has proved, the needs of today's top footballers are such that sometimes a good player liaison officer is not enough. Last month, Swansea City midfielder Jonjo Shelvey placed a job advert for a "private chef" willing to cook for him and his family seven days a week for a salary of £65,000 a year.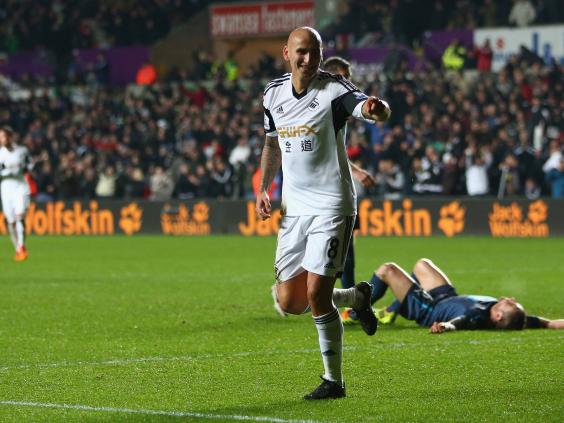 The 23-year-old said he had decided to get a full-time chef to help him both control his weight and eat a more varied diet than that provided by his current carbohydrate-free staple. "Chicken and broccoli. That's all I will eat. I do need to try other food. My missus is always on at me to try other things. She gets fed up with cooking me chicken and broccoli," he said.
Several people familiar with the football world told The Independent that one of the reasons why players have started advertising for their own staff is because it allows them control over who they hire, in a sphere where trust is viewed as paramount.
"One of the things people forget about footballers is that it's not necessarily them being spoilt and surrounding themselves with factotums," said one person who has done business with several top players. "It's not just because they're too lazy to pick their pants up off the floor."
He continued: "In my experience, footballers are massively suspicious of anyone who approaches them, because they assume they're going to be ripped off. I do have a degree of sympathy for them. Some of it perhaps is ...vanity, but it's not the whole story. They're surrounded by people trying to get a few crumbs off the table, so it makes sense that you'd want to have someone helping you out that you definitely trust."
Sometimes players look to people they already trust to provide similar services instead of hiring externally. Such is the case with Balotelli, who reportedly recruited his friend and fellow footballer Desmond N'Ze to act as his personal assistant while playing for Liverpool (he is currently on loan to AC Milan).
The pair met at the Italian club Internazionale in 2008, but N'Ze is now believed to have packed in his playing career to work for his friend. Last season, the defender was often spotted sleeping in the passenger seat of Balotelli's Ferrari in the car park at Melwood, Liverpool's training ground, waiting for him to finish work.
Throughout the UK, there are companies that cater specifically for the needs of the modern, well-paid footballer. One example is Anchorfan, a social media management company for sports stars which counts Premier League players Ashley Young, Aaron Ramsey and Kyle Walker among its customers.
As well as educating them about the pitfalls of using sites such as Twitter and Facebook, the company helps players build their online following and interact with fans. Some players even give the firm permission to control their posts, although their own words are always used.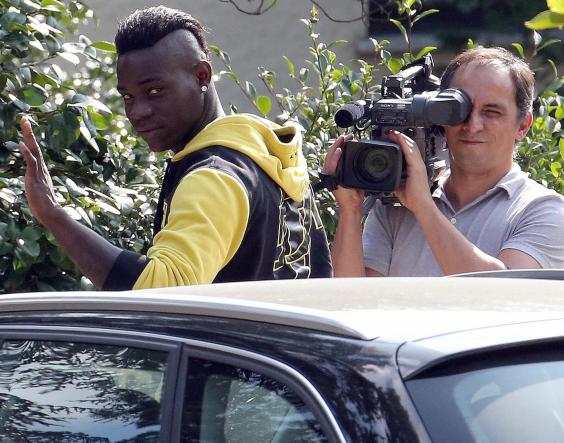 In a profile of Young on its website, Anchorfan says that by focusing on his charitable work through social media it helped to change the public's "perception of and sentiment towards" him, resulting in "numerous positive articles" in the media.
Many of the companies used by footballers are virtually unheard of among the general public because they tend to advertise through dedicated publications which are hand delivered into the lockers of the professionals.
Professional Player, a quarterly magazine made exclusively for footballers and their families, is delivered directly to 112 clubs across the country. Created by the retired former West Ham winger Matthew Etherington and his father, Peter, it doesn't charge a subscription, instead recouping its costs through advertising.
Peter Etherington, the magazine's commercial director, said his business had become a trusted conduit for footballers who required a service but did not want to be ripped off. He said: "I get requests from players two or three times a week. It can be anything from 'I'm looking for a new car for my wife' or 'I'm looking to go away on holiday – can you recommend a good company?'."
He added that the services offered by the companies – which are strictly vetted by the magazine's staff – were "essential" for many footballers, who remained "heavily reliant" on other people to look after their affairs.
"Let's be honest, the average footballer's education is not the same as the average Rugby Union player. Thinking about buying a house, or starting to look after their money at a very early age, is something that doesn't come naturally to them. In lots of cases, they've got money in their bank account that none of their family has ever seen before."
Money to burn? Spend it on us
Anchorfan
Firm offering expert advice to players and their agents on how to manage their presence on social media, from hosting Q&As with their fans to commercial tie-ups. Premier League stars Ashley Young, Aaron Ramsey and Kyle Walker are its top customers.
Taurus Group
Security firm based in central Manchester which offers guard services, mobile patrol units, alarm response and CCTV monitoring to top footballers. Kevin Campbell, the former Arsenal and Everton striker, is an ambassador for the company.
Websters Interiors
Creating "statement homes of the world's elite" is the stated aim of this Yorkshire-based interior design and construction firm, which advertises in magazines aimed at professional footballers. Its "turnkey" service allows clients to hand over their house keys, go on holiday  and return to a fully refurbished home.
Linzi Meaden
A life coach and hypnotist who works in partnership with her husband Chris, offering one-to-one sessions with people considering "life-changing decisions" – and advising them on how best to break the news to the rest of the world.
Reuse content