A mother who fled home with her young son more than two weeks ago has said she has thought about turning herself in to the police – but can't bear to give up the boy.
Rebecca Minnock, 35 – who is still missing– called the Daily Mail yesterday to admit her actions have been wrong and that she knows she's going to be in a "huge amount of trouble."
She added that coming out of hiding with three-year-old Ethan has crossed her mind and said: "It crosses my mind all the time, but then I look at my son and think: 'I can't do that'."
Ms Minnock ran away from her home in Highbridge, Somerset, with Ethan after losing a two-year custody battle against his father.
She had made allegations against the boy's father, Roger Williams, 39, which were completely rejected by a district judge in April of last year. In February 2015, Ms Minnock made more allegations which a judge found to be "fabricated" by Ethan's mother in order to "frustrate contact."
Since the disappearance, police have been urgently trying to locate the pair so the child can be reunited with his father.
Ms Minnock revealed yesterday: "We're both actually doing really well. Ethan seems really happy at the moment.
"He's missing my mum and his fish – he has five little fish – and he's missing his nan's dog as well. I know I'm going to get caught and he'll be taken from me.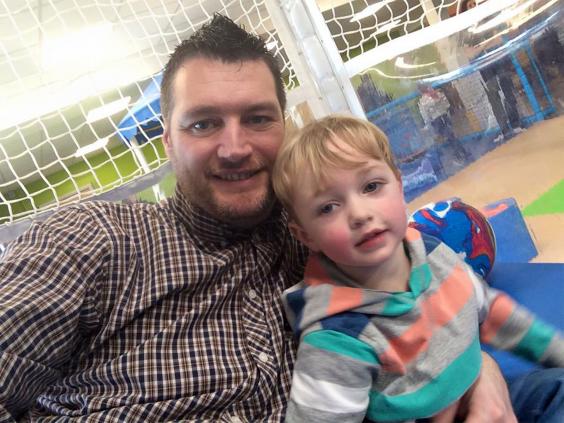 "People probably think I'm mad for what I've done but. I'm really realistic. I know I can't do this forever. Ethan needs his home, he needs his own bed, he needs his pets around him – he needs to be mixing with his friends."
Judge Stephen Wildblood QC had said he was suspicious that Minnock's family knew more than they were letting on.
Yesterday, Ms Minnock's mother's partner, Andrew Butt, 56, was found in contempt of court after he told a judge: "Me and my family would all rather do ten years in prison rather than tell you where they are."
The judge warned Mr Butt to provide "absolute truthfulness as to what has been going on" and added: "My powers are to imprison you, fine you or seize your assets for contempt of court."
The judge eventually ruled Mr Butt had told "a string of lies" to police – and in court – which had delayed the search for Ethan and his mother.
Mr Butt will be sentenced later today at Bristol Crown Court.
Reuse content