A small garden in the affluent west London area of Chelsea has sold for £84,000.
In what appears to be a symptom of steepening property prices in London and the looming prospect of a UK housing bubble, a foreign buyer bought the plot at an auction despite it having no rights of way, or planning permission for development, the Evening Standard reported.
The lawn garden near Sloane Avenue, which measures 55ft (17m) by 40ft (12m), was sold for over the average price of a home fewer than 300 miles away in the northern city of Durham, according to the newspaper. This means the land was valued at £1.68 million per acre.
By selling the plot, its previous owner is believed to have made £31,000 in profit in just eight months, after it was acquired for £53,000 last September.
Small Chelsea garden sold for £84,000 http://t.co/ONkdxEUEQx Worth the price? Tweet us your thoughts pic.twitter.com/Lng1zaFJrR

LondonLovesBusiness (@LondonLovesBiz) May 9, 2014

 
It was sold by Savills, whose director of national auctions, Christopher Coleman-Smith, told the newspaper: "The new owner can do what he likes with it. I suppose he could put up a marquee when the flower show comes around.
"Little bits of London like that are in scarce supply, and in 20 years time who knows what it might be possible to do with it?" It is the latest example of a tiny slice of London real estate selling for a huge sum despite not having planning permission to build on it."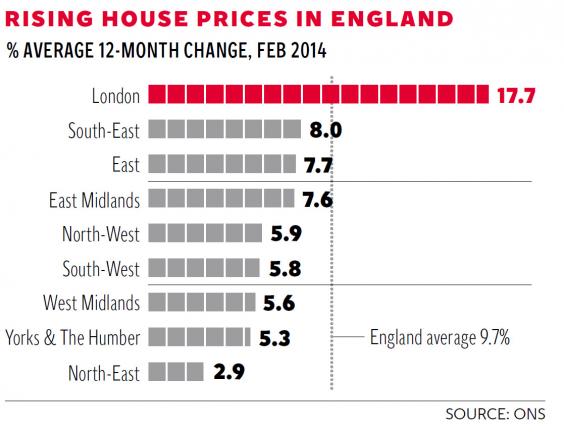 The sale comes almost a month after the Office for National Statistics revealed that London house prices shot up by almost double the value of London salaries over the past year, making it ever more difficult for young people to step onto the property ladder.
Reuse content