A millionaire's ex-wife has been told by a judge to do what many other mothers have to do – get a job.
Tracey Wright, 51, was told that she had no right to live off her ex-husband's money while living in a mortgage-free £450,000 home in Newmarket, Suffolk, the Evening Standard reported.
The mother-of-two and former horse riding instructor chose not to seek any paid work when she split from equine surgeon Ian Wright seven years ago after 11 years of marriage.
Divorcees with children over the age of seven should at least try to find a part-time job, said Lord Justice Pitchford at the Court of Appeal. The youngest daughter who lives with Mrs Wright is 10.
In 2008, their £1.3 million home with seven-bedrooms and 16 acres of countryside was sold and the proceeds were split. Their eldest daughter is a boarding school pupil.
Mr Wright, 59, runs a horse hospital in Newmarket that has carried out surgery on former Derby and Oaks winners. He and Mrs Wright – also a former legal secretary – separated in 2006 before divorcing.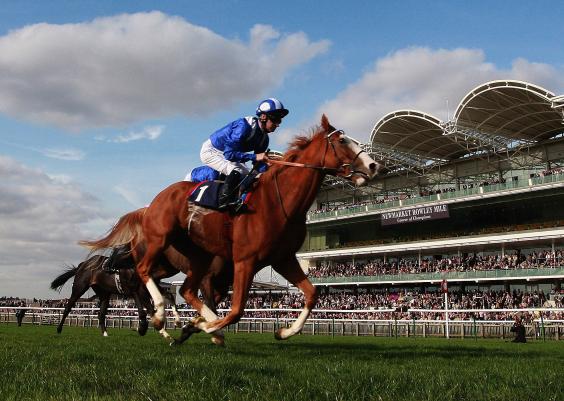 Mrs Wright also got stabling for her horse and her daughter's ponies as well as £75,000-a-year maintenance and school fees paid by her ex, of which more than £33,000 was for her own spending.
Payments made by Mr Wright – who took the case to court as he claims he is worried that he won't be able to afford them when he retires at 65 – will reduce over five years before stopping.
Upholding a previous ruling by Judge Lynn Roberts last year, Lord Justice Pitchford told Mrs Wright to "just get on with it" and find a job like "vast numbers of other women with children," according to the Standard.
He added that the order was never intended to provide Mrs Wright with an income for life, and dismissed her appeal challenging a cut in payments.
Reuse content