Lives are being put at risk by the decision to delay a report critical of the UK's system of recalling unsafe and potentially lethal consumer goods, campaigners say.
Pressure on the Government to publish the review will increase this week when an inquest hears evidence that a defective fridge-freezer caused a fire which killed a 56-year-old woman – four years after the same model killed a man in a near identical house fire.
Details of how Sharmina Jeyakumar died in September 2014 are certain to fuel demands for an overhaul of Britain's recall system which experts say leaves faulty and potentially lethal goods in people's homes long after the dangers are known.
The consumer magazine Which? last year found faulty appliances are the cause of 3,700 domestic fires every year, some of them fatal.
A review of the recall system has been carried out by consumer champion Lynn Faulds Wood. Her report was given to ministers last year, and was expected to be published in November. It is understood her report, commissioned by the coalition government, highlights that lives could be saved by better enforcement of existing laws rather than new legislation.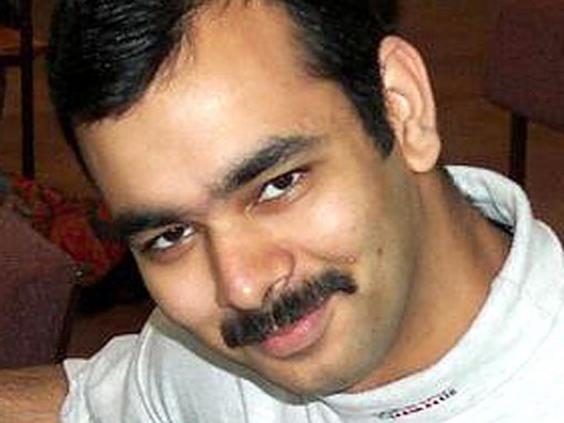 However, ministers and officials are thought to be delaying publication because austerity measures have slashed the number of trading standards officers whose role includes protecting the public from unsafe goods.
Ms Wood said yesterday she did not know why publication had been delayed. "I was very pleased to do the report as I have a long interest in product recalls and consumer safety. It was high time there was something done to improve the situation. 
"It is very upsetting to learn about another death and another inquest involving potentially unsafe goods. I have completed the review and it is with the minister," she said.
When appointed to conduct the review she said: "Product recalls which have failed to reach the public – or been insufficiently acted upon – have led to unnecessary damage, injury and even death. Good businesses may even be disadvantaged under the present system."
UK news in pictures
UK news in pictures
1/30

A man carries a EU flag, after Britain voted to leave the European Union, outside Downing Street in London

REUTERS

2/30 23 June 2016

AFP/Getty Images

3/30 22 June 2016

British Prime Minister David Cameron poses for a photograph after addressing pro-EU "Vote Remain" supporters at rally in Bristol, whilst campaigning to avoid a Brexit, ahead of the 23 June EU referendum

AFP/Getty Images

4/30 21 June 2016

Scottish Conservative leader Ruth Davidson (left) and Mayor of London Sadiq Khan speak during the EU debate at Wembley Arena in London

Getty Images

5/30 20 June 2016

A full moon rises behind Glastonbury Tor as people gather to celebrate the summer solstice in Somerse

Getty Images

6/30 19 June 2016

Hot air balloons took to the air as part of the annual Lord Mayor's Hot Air Balloon Regatta, a charity event in aid of the Lord Mayor's Fund, in London

Getty Images

7/30 19 June 2016

Liberal Democrats leader Tim Farron (C) poses with supporters after arriving in the Liberal Democrat Vote Remain campaign bus, campaigning to avoid a Brexit in the EU referendum, during a launch event in east London

AFP/Getty Images

8/30 18 June 2016

A man lights a flare among pro-refugee activists rallying outside the French Embassy in central London, during a protest after most of an aid convoy of vehicles organised by campaign groups heading to northern France were turned back at the French frontier at the port of Dover

AFP/Getty Images

9/30 17 June 2016

Prime Minister David Cameron and Labour Leader Jeremy Corbyn arrive to pay their respects at the scene where Jo Cox was shot in Birstall

Getty Images

10/30 16 June 2016

Floral tributes and candles are placed by a picture of slain Labour MP Jo Cox at a vigil in Parliament square in London. Cox died after a shock daylight street attack, throwing campaigning for the referendum on Britain's membership of the European Union into disarray just a week before the crucial vote

AFP

11/30 15 June 2016

Boats from the 'Fishing for Leave' campaign group join a flotilla along the Thames River in London. The flotilla organised by members of the Fishing for Leave group, who are campaigning to leave the European Union ahead of the referendum on the 23 of June, was countered by boats representing the 'In' campaign

Getty Images

12/30 14 June 2016

A general view of the Tate Modern's new Switch House in London. The Tate Modern art gallery has unveiled its new Switch House building designed by architects Herzog & de Meuron

Getty

13/30 13 June 2016

Labour Leader Jeremy Corbyn (C) and Deputy Labour Leader Tom Watson (R) attend a vigil for the victims of the Orlando nightclub shooting, outside the Admiral Duncan pub on Old Compton Street in Soho, London

Getty Images

14/30 12 June 2016

A pigeon flies ahead of Britain's Queen Elizabeth and Prince Philip, and Princes William, Harry and Kate Duchess of Cambridge behind as they wave to guests attending the Patron's Lunch on the Mall, an event to mark her 90th birthday, in London

REUTERS

15/30 11 June 2016

A Guardsman faints at Horseguards Parade for the annual Trooping the Colour ceremony in central London

REUTERS

16/30 10 June 2016

The national service of thanksgiving for the 90th birthday of Britain's Queen Elizabeth II at St Paul's Cathedral in London, which is also the Duke of Edinburgh's 95th birthday

Getty Images

17/30 9 June 2016

Princess Anne, Princess Royal attends the Founders Day Parade at The Royal Hospital Chelsea in London

Getty Images

18/30 8 June 2016

Two women walk barefoot through heavy rain in Westminster in London. The Met Office has issued flood alerts for parts of the south east of England as torrential rain hit parts of the country

Getty Images

19/30 7 June 2016

An Osprey catches two Rainbow Trout at Rothiemurchus in Kincraig, Scotland. Ospreys migrate each spring from Africa and nest in tall pine trees around the Aviemore area, the raptor was hunted to the point of extinction in the Victorian era, their migratory habits eventually brought them back to Scotland with the first successful breeding pair being recorded in 1954

Getty

20/30 6 June 2016

David Cameron speaks at a Remain in the EU campaign event at the Oval cricket ground in London

Getty Images

21/30 5 June 2016

Original participants take part in Japanese artist Koki Tanaka's recreation of the 1985 youth training scheme protest as part of the Liverpool Biennial. The 1985 protest saw 10,000 UK school children take to the street to protest against the Conservative government's controversial youth training Scheme

Getty Images

22/30 4 June 2016

Troops parade along The Mall after the Colonel's Review in London

Getty Images

23/30 3 June 2016

Large scale recreation of Dutch flower painting 'A Still Life of flowers in a Wan-Li Vase' by Ambrosius Bosschaert made out of real flowers is seen outside National Gallery in London

Rex

24/30 2 June 2016

Final preparations are made for the RHS Rose Show in London. The RHS London Rose Show runs from June 3-4 at RHS Lawrence Hall in Westminster

Getty Images

25/30 1 June 2016

Sheep are judged on the opening day of the Royal Bath and West Show in Shepton Mallet. The result of the EU referendum is likely to be closely watched by members of the farming community as the UKs membership of the European Union has long been a contentious issue for the farming industry

Getty Images

26/30 31 May 2016

German President Joachim Gauck (C), British Premier David Cameron (L) and Princess Anne, Princess Royal attend the 100th anniversary commemorations for the Battle of Jutland at the Lyness cemetery in Lyness, Scotland

Getty Images

27/30 30 May 2016

People enjoy the fine weather as they gather on the beach at Sennen Cove in Cornwall

Getty Images

28/30 29 May 2016

K, Moses Adams (South Africa), performs a noseblunt slide during the Red Bull Hold The Line competition at The Royal Albert Hall in London

Getty Images

29/30 28 May 2016

Princess Anne, Princess Royal and Vice Admiral Sir Tim Laurence attend a service at a war graves cemetery to mark the Battle of Jutland in South Queensferry, Scotland. The events begin a weekend of commemoration leading up to the anniversary on 31 May and 1 June to mark the centenary of the largest naval battle of World War One where more than 6,000 Britons and 2,500 Germans died in the Battle of Jutland

Getty Images

30/30 27 May 2016

Leader of Britain's opposition Labour Party, Jeremy Corybn, arrives to deliver a speech on the merits of Britain remaining in the European Union, in Doncaster

Getty Images
It is believed the delayed report judges the existing recall system to be "broken". The legal framework is  "fundamentally robust" but suggests it would improve dramatically with effective enforcement and co-operation. However, trading standards budgets have been slashed by 50 per cent due to funding cuts, and staff numbers have plummeted. Local authorities are believed to be discouraging remaining officers from enforcing product safety because of the potential cost implications, including spiralling legal fees.
"Better enforcement and more joined-up government would save lives but that is an uncomfortable message when the Treasury has cut funding and there are more cuts on the way," said one senior official.
Experts believe the fire in which Mrs Jeyakumar died at her home in north-east London was started by a Beko fridge-freezer. Beko has confirmed to the coroner that it has accepted "the broad opinion that the defect in the fridge/freezer was the cause of the fire".
A defect in a similar model led to the death of Santosh Benjamin-Muthiah, 36, in north London in 2010 and is believed to be the cause of hundreds of fires across the UK.
The coroner Andrew Walker who held the inquest into Mr Benjamin-Muthiah's death made a series of recommendations to prevent a recurrence. They included the development of a website comprehensively listing recalled products. He also called for tougher sanctions against manufacturers and retailers for failure to warn the public. The inquest heard the maximum fine a corporation could then face was £5,000, compared with the cost of a product recall which could cost up to £11m. 
Improved fire-proof identification on all appliances was another recommendation, after hearing evidence that some goods causing fires were completely destroyed so could not be identified. He said fire investigators should compulsorily report faulty goods to trading standards so trends can be spotted faster. He also called for a recall code of practice after hearing of an inconsistent approach taken by different manufacturers. His report prompted the recall review by Ms Wood.
The inquest into Mr Benjamin-Muthiah's death determined the fire was started by a fault in a Beko fridge-freezer. The coroner heard that Turkish manufacturers, Beko, one of Europe's largest white-goods brands, was alerted to a fire risk six years earlier. The company had six fire reports in 2004, 13 in 2005. Nearly all resulted in severe property damage. 
In 2006, three weeks after joining Beko as technical support manager, Peter Butt emailed a  director noting: "I feel in the light of the recent increase and severity of the damage being caused to properties in the UK that a further investigative risk assessment needs to be carried out. 
"So far we have been fortunate that there have been no reported personal injuries. But if this were to happen, or even worse, then we must show that we have carried out an accurate risk assessment ... and as a company, shown due diligence."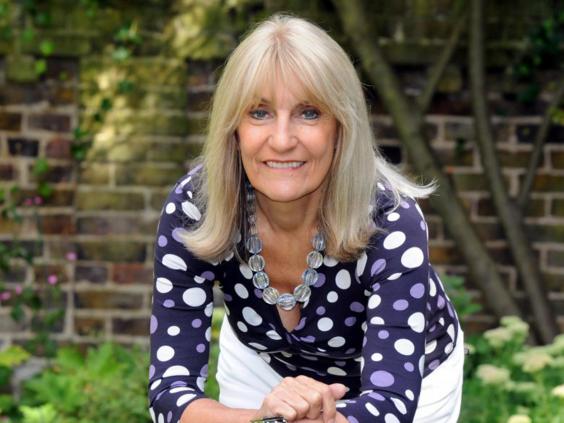 Two years later, the London Fire Brigade warned Beko it had found a 150 per cent increase in fires related to its fridge-freezers, and pointed out that some of its components were not flame retardant. 
A private fire investigation firm also alerted Beko to a number of fires it had examined that were "most likely" started in the appliances' capacitors. Beko's head office maintained it had not experienced product problems elsewhere. 
Instead it commissioned an independent fire-risk analyst to examine the statistical probability of their product causing the fires. However, the analyst was only provided with "confirmed incidents" rather than suspected or possible cases. 
As a result 44 severe fires including one at an old people's home in Epsom, Surrey, which forced the evacuation of the residents, were excluded from the study. At Epsom, an independent fire investigator ruled out all other possible cause other than the fridge-freezer.
Mr Butt told the inquest the Epsom fire was not passed to the analyst "because the company was still awaiting its own forensics report". The analyst's report later concluded the risk of fire was moderate. 
The lawyer for Jennifer, the wife of Mr Benjamin-Muthiah, said: "The current system for product recall and review is not fit for purpose. It is incredibly important that the review is published and considered as soon as possible."