A former cabinet minister has said that politicians did have a "broad understanding" of British spies' massive snooping operations before they were revealed in the Edward Snowden leaks.
Hazel Blears made the claim after a Commons committee - which she sits on - questioned spy chiefs over the legality of their methods.
The heads of MI5, MI6 and GCHQ all robustly defended their agencies, and told the Intelligence and Security Committee that the revelations has undermined their fight against terrorism.
Later that day, Ms Blears, a former Home Office minister, told BBC Newsnight that the ISC did have a "broad understanding" of what GCHQ's capabilities were.
Former cabinet member Chris Huhne wrote in The Guardian last month that ministers were in "utter ignorance" of the two biggest covert data-gathering operations, Tempora and Prism. He made no specific mention of the committee.
Ms Blears said: "We didn't know the names of these projects, and I'm sure the exact same situation applies in America. But in terms of broad capabilities, yes we did.
"We have been looking at them now for several years, we have been on several visits to GCHQ, we've had very, very confidential briefings about what the capabilities were and obviously we were satisfied that they were operating within our legal framework.
"They can collect that information but in order to go further and look at content or data they then have to have a target set of people of interest so the rest of the population are not people of interest."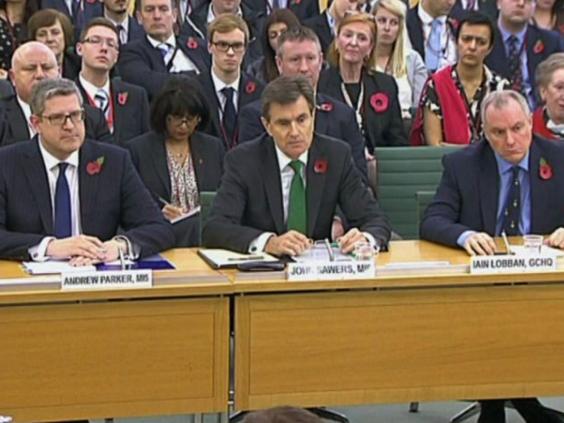 The revelations, from former US National Security Agency contractor Snowden via a range of newspapers, has played into the hands of terrorists, the intelligence chiefs insisted at the hearing, which was the first time they had ever been publicly grilled together.
MI5 chief Andrew Parker said suspects were now holding "near daily discussions" of what they were learning from the media about efforts to stop them.
Reuse content