A Facebook campaign set up after two horses died in a field in Leicester has been supported by more than 30,000 people online.
The group has called for horse welfare charities to be given greater powers to seize animals from their owners, after farrier Mark Johnson found the decomposed body of one horse in Fosse Park, Leicester.
He and his son tried in vain to rescue another of the animals, which was lying in a flooded section of the field and refusing to get up.
Mr Johnson uploaded a video of the attempt to save the horse to a dedicated Facebook page, and wrote: "As I knelt in the mud by this pony when we knew it was over I promised it that it's death would make a difference."
He told the BBC that after trying to get the horse to eat some hay, he called the fire service and RSPCA. "They got their blankets out and covered the horse and tried to make it as comfortable as they could," he said.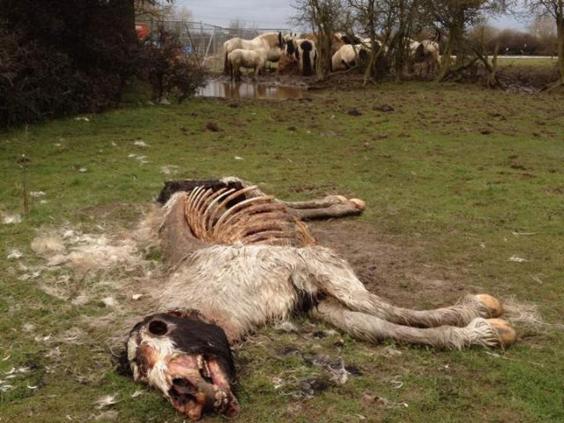 "But sadly they couldn't stimulate it enough. The RSPCA called the vet and the animal had to be killed."
Mr Johnson's Facebook appeal has received huge popular support, and more than 6,600 people have also signed an e-petition calling for "a change in the law to give [equine] charities more power to seize an animal should its suffering be apparent".
Yet despite their ongoing concerns and a planned peaceful demonstration, an RSPCA spokesperson told BBC News that there was nothing to be done beyond ordering the tenant to remove the dead horse.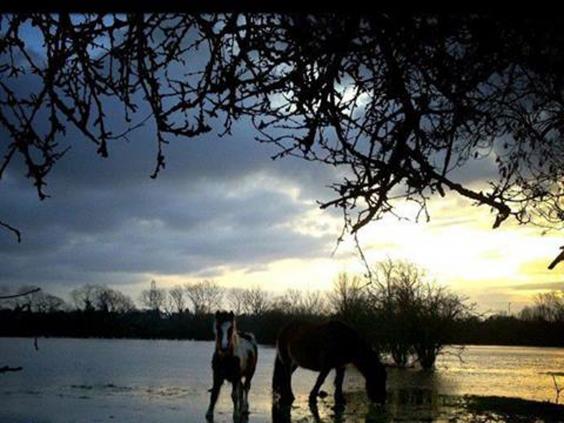 "Although conditions are not ideal the RSPCA cannot just remove horses if there are no legal offences broken," he said.
"If there was evidence of clear neglect then the RSPCA would of course investigate."
Leicestershire Police said they had spoken to the owner of the horses, who has not been identified, but they are not launching a criminal investigation.