An electrical fire that began in a service tunnel underneath a major road in central London has finally been extinguished after causing nearly 48 hours of disruption.
More than 5,000 people had to be evacuated when the fire broke out in Kingsway, Holborn, causing the closure of Holborn Tube station, the evacuation of the Royal Courts of Justice and the closure of some theatres in the West End.
Aside from travel chaos, the fire led to power cuts in thousands of homes, with 400 still disconnected. Electricity providers UK Power Networks said it is working "round the clock"  to restore power to the remaining homes.
Road closures were still in place on Thursday, affecting more than 100 businesses.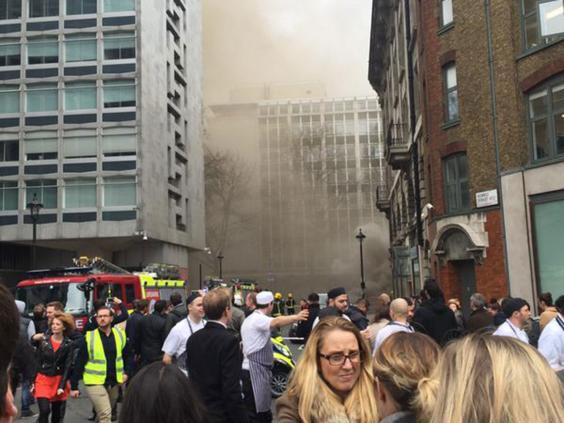 The fire was finally extinguished at 10am this morning when the gas supply to the area was disconnected. The London Fire Brigade (LFB) said firefighters will remain on the scene and the National Power Grid is now working to restore gas and electricity supply to local homes and businesses.
At one point, smoke from the fire rose so high it was visible to onlookers standing in the Shard skyscraper.
Massive fire in #HolbornFire taken out the whole block! pic.twitter.com/LGQ3uJFEKd

; Robert M Nielsen (@RobertMNielsen) April 1, 2015
London Fire Brigade Assistant Commissioner Dominic Ellis said the incident had been a "complicated and difficult" one to manage.
"The reason it took so long to extinguish the flames is because of the dangers involved in extinguishing the fire before the gas supply was shut down, which could result in the risk of a gas explosion," he said.
"Firefighters managed the fire by applying water through access points which helped to stop it spreading protecting local buildings and businesses."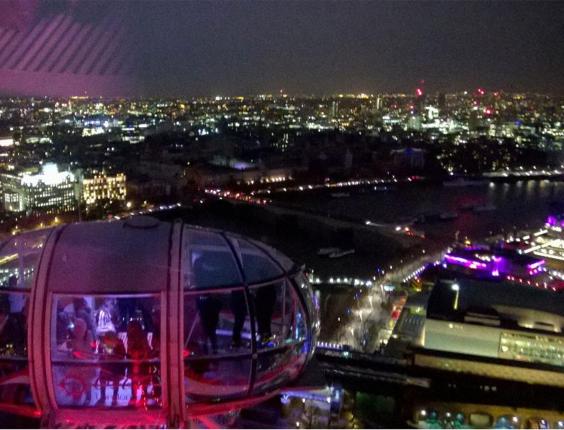 A spokesperson for the LFB said it was too early to comment on what caused the fire to break out.
UK Power Networks said in a statement: "We are working with the emergency services and other agencies to keep affected customers updated.
"The cause of the incident is being investigated, but until utilities can access the tunnel it's impossible to determine."
Reuse content