An anti-racism campaign group is presenting the Government with a petition on Wednesday to see the leader of Jobbik, a far-right Hungarian political party, banned from entering the UK.
The party is accused of promoting extreme, anti-Semitic views, and fuelling hatred against Jewish and Roma communities.
Gabor Vona, the party's leader is due to stage a political rally for Hungarian ex-patriots in central London on Sunday: the eve of Holocaust Memorial Day. The party claims the rally is to discuss the upcoming Hungarian elections.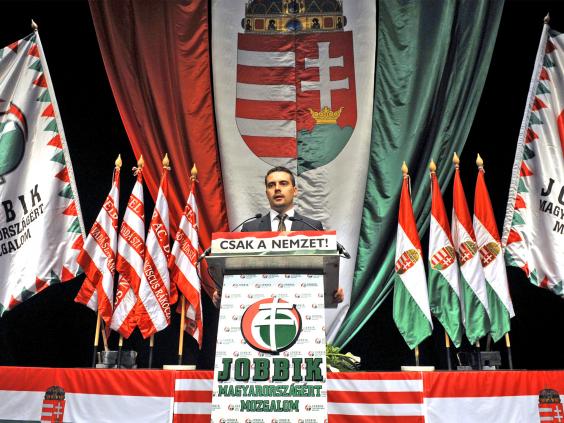 Supporters of Hope Not Hate are using the petition to urge Home Secretary Theresa May to exclude Mr Vona from the UK. Their document comes after four leading Jewish groups, including the Board of Deputies, implored Mrs May to stop Mr Vona's visit.
Mr Vona, the founder of the now-outlawed Magyar Garda Mozgalom paramilitary guard, and his party are said to have close links with the neo-Nazi Golden Dawn party in Greece, and the far-right British National Party.
Mr Vona has previously denied claims he is meeting members of Greece's Golden Dawn party - who have openly expressed admiration for Adolf Hitler - and the BNP on Sunday.
Andrew Dinsmore, the London Assembly member who founded Holocaust Memorial when he was a Labour MP, also wrote to Mrs May and demanded that she bans Mr Vona from holding the event.
He called Jobbik "the most powerful outwardly fascist political party in Europe".
However, Mr Vona's spokeswoman said that the claims were "false", adding: "He has no intention of meeting anyone from Golden Dawn or the British National Party.
"This is a forum for Hungarian citizens. This is not to do with anyone else. There are lots of Hungarians living in London and the election is coming up in Hungary."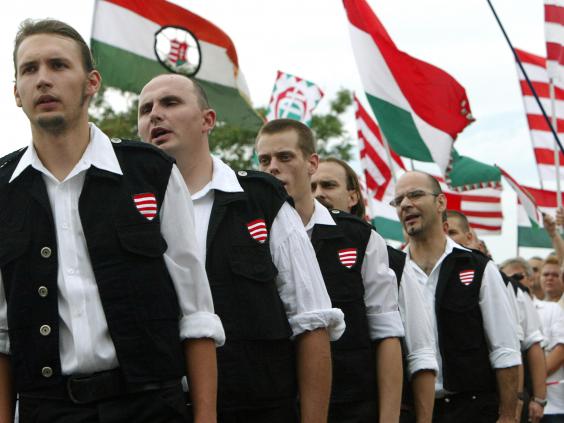 Earlier this month Mr Griffin told reporters that the BNP was likely to forge an alliance with Jobbik and Golden Dawn after the European Parliament elections in May.
Mr Griffin travelled to Athens to support Golden Dawn, which has seen a surge in popularity during the country's financial crisis.
A Home Office spokesman said: "We do not comment on individual cases or if someone is under consideration for exclusion."
Additional reporting by PA