Police have warned that fraudsters are exploiting customers to put their health, homes and lives at risk fake products
The warning comes after the launch of a new campaign, "Wake up – don't fake up!", which revealed some fake beauty products include rat droppings, human urine and arsenic.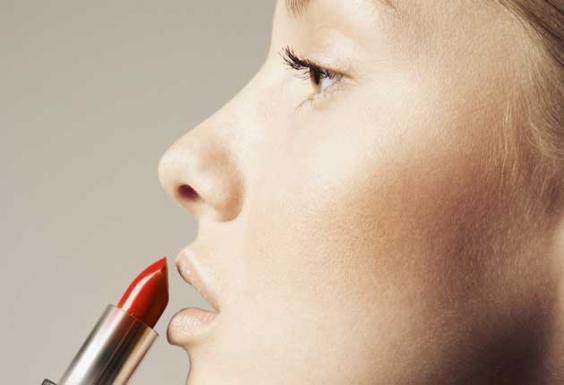 More than 5,500 websites selling fake luxury branded goods have been shut down by City of London Police in the last 18 months and £3.5 million worth of fake goods have also been seized.
The Intellectual Property Crime Unit (PIPCU) has produced 10 top tips for consumers to follow to avoid falling victim to counterfeit fraud when shopping online:
1. Trust your instincts – if an offer looks too good to be true, then it probably is. Legitimate designer items are rarely discounted, so do not rush and be fooled into believing you are getting a good deal.
2. Check the spelling and grammar on the website and of the URL – often the people behind these sites do not pay a lot of attention or care to this detail. Fraudsters may also try to deceive you by slightly changing the spelling of a well-known brand or shop in the website address.
3. Look to see where the trader is based and whether they provide a postal address – just because the web address has 'uk' do not assume the seller is based in the UK. If there is no address supplied or there is just a PO Box or email, be wary.
4. Only deal with reputable sellers - only use sites you know or ones that have been recommended to you. If you have not bought from the seller before, do your research and check online reviews. People will often turn to forums and blogs to warn others of fake sites. If you are buying an item online you can check to see if the website is a legitimate stockist by visiting www.brand-i.org
5. Ensure the website address begins 'https' at the payment stage – this indicates a secure payment.
6. Keep security software and firewalls up-to-date. Regularly update your internet browser when a new patch-security update is released.
7. Don't access links in unsolicited emails – fraudsters will design these, along with websites, to look genuine to trick victims into entering personal information, when in fact they are fraudulent. Always type in the website address or use a search engine to find a site.
8. Ask the trader if there is a returns policy or guarantee. Most rogue traders will not offer this.
9. If you are not sure whether the items are genuine, do not enter your payment details – it is not worth the risk.
10. Watch out for pop-ups appearing asking you to confirm your card details before you are on the payment stage. Never enter your PIN online.
Reuse content