Surf was up in one of the seemingly unlikeliest of places over the weekend, when hundreds flocked to the River Severn to catch this weekend's "super" tidal bore.
Despite being miles in from the coast, surfers were on hand to make the most of this weekend's  tidal bore, the incredible natural phenomenon that sees tidal surges create massive waves along the Severn estuary.
While it might have been a far cry from the clear blue waters and golden beaches of the Australian coast, surf enthusiasts still seemed to revel in the chilly waters and muddy breaks over the weekend. Steve Potter, a local surfer said: "It's a constant power, because it's the front of the tide. It's good fun, though. It's much more camaraderie because you've got five guys on a wave all trying to go together. You could have thirty guys downstream. So, it's good fun."
The phenomenon is due to the massive tidal range of the River Severn - the third largest in the world. This means the Atlantic tides that travel into Bristol Channel can travel up the Severn causing a tidal bore.
When the tide is high, more water is forced up the Severn, creating waves that can last for miles.
The longest wave to ever be surfed on the estuary was by railway engineer Steve King, who in 2006 rode the bore for 9.25 miles.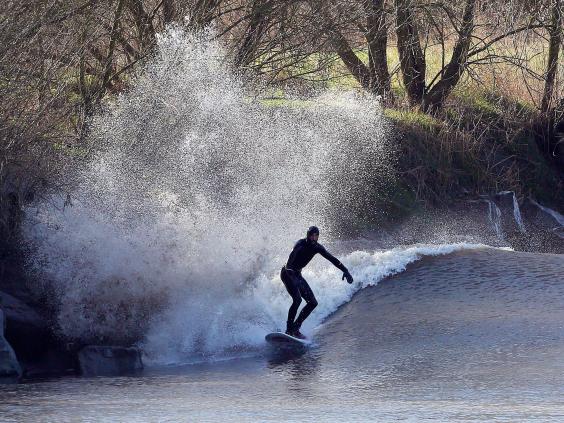 "It is really exciting," said experienced surfer Spencer Webb. "When you have been surfing for years you lose that excitement when you are searching for a beach break all the time, but this brings it all back again, because it is so exciting and so different."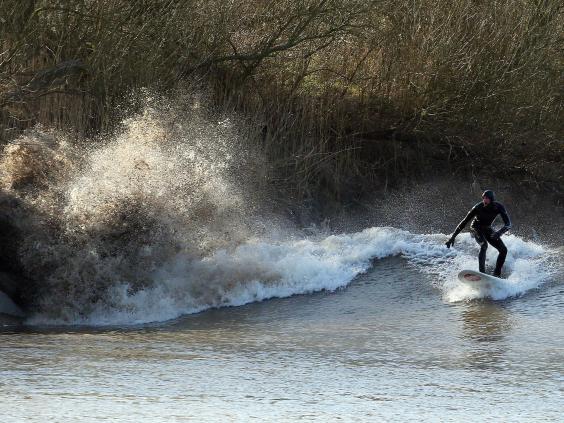 According to the Severn Bore website that predicts when each bore will occur, three more are expected over the next three days, after that ,the next one will occur on April 17.
Reuse content