Schools across Edinburgh faced urgent safety checks today after it emerged that pupils had "warned" teachers about the free-standing wall which killed a 12-year-old pupil yesterday.
Keane Wallis-Bennett, named locally and on social media, was in a changing room in the PE block at Liberton High School when the so-called "modesty wall" between showers collapsed shortly before 10am.
Distressed pupils were sent home early, and some spoke to reporters about how they had warned teachers "for months" that the wall appeared to be moving.
One pupil, 13-year-old Devon Blyth, said: "I told staff months ago that the wall had moved, but nothing was done. I think they should have done something about it. I reported it, about two months ago, that the wall had moved when I leaned on it."
Another pupil, 12-year-old Tamara Taylor, told the Times: "Some of the kids have been pushing it while they were changing. It has been like that for months." She said the wall "was loose and it wobbled a bit", but described it as otherwise appearing "OK".
Asked about whether the local authority had known about any such reports before the incident, Edinburgh Council's head of schools Andy Gray said they were "not aware at this stage that pupils had expressed concerns about that wall in the past".
The council confirmed the wall that collapsed was a "free-standing modesty wall", and all other such walls in its other schools are to be checked by building surveyors, starting this morning.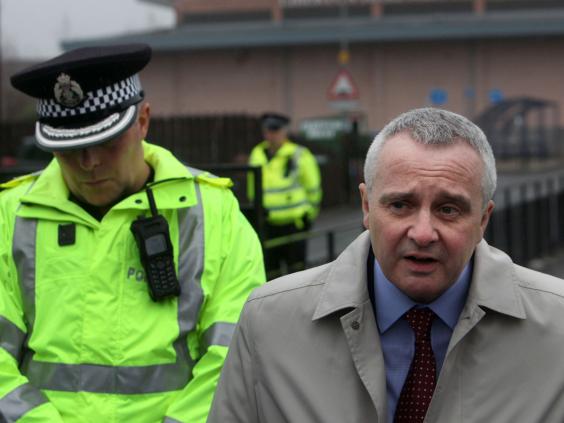 The school will not reopen this week and a full council survey of Liberton High will be completed before pupils return from the Easter holidays in three weeks.
Police and the Health and Safety Executive are also to meet today to discuss who will lead the investigation into the death.
Flowers were left under the school entrance sign yesterday. One bunch included a card which read: "Rest in peace Keane. God has gained another angel."
Mr Gray said: "This is obviously a very distressing time for all the pupils, the staff, the community of Liberton High School.
"We're offering welfare support to anyone who needs it and we're co-operating fully with Police Scotland and the Health and Safety Executive at this very difficult time."
Scotland's First Minister Alex Salmond promised a full and rigorous investigation into the incident, and said he had been "shocked and deeply saddened" by the news.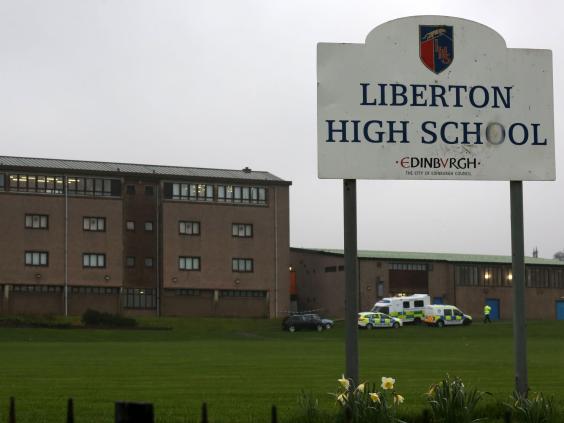 The incident came just weeks after Edinburgh City Council was fined £8,000 after a girl at the school was seriously injured when she fell more than 16ft down a broken-down lift shaft.
The schoolgirl, aged 15 at the time of the fall in December 2011, suffered three fractured vertebrae and a sprained wrist.
The council said a survey of all its schools was carried out between 2012 and 2013 and no concerns were identified with the wall at Liberton High.
A spokesperson said: "As a precaution, specialist council building services staff will be surveying all similar walls in schools where we know that they exist. The survey work will begin early on 2 April.
"As a further precaution, a full survey will be carried out on Liberton High School in the coming days before the main school building re-opens to pupils."
The latest incident is the second tragedy to hit the school in recent months.
Jamie Skinner, 13, a pupil at Liberton High School, died after collapsing on a football pitch while playing for Tynecastle FC at the end of last year.
The school is in the south of Edinburgh and has 65 staff and 650 pupils.
Reuse content