Kids Company boss Camilla Batmanghelidjh "mesmerised" Prime Minister David Cameron, who overrode ministers when they voiced concerns over the Government's support of the charity, it has been claimed.
Speaking to the BBC, a  senior figure involved in funding talks with Kids Company reportedly said that Ms Batmanghelidjh was a "good news story" for the Conservative party, but called the situation a case of "glamour over substance".
The source claimed that Number 10 had "over-ridden" education ministers when they attempted to raise concerns over the charity's performance and management and oppose further Government funding, claiming the issue dated back to 2012. Ms Batmanghelidjh denies claims of mismanagement.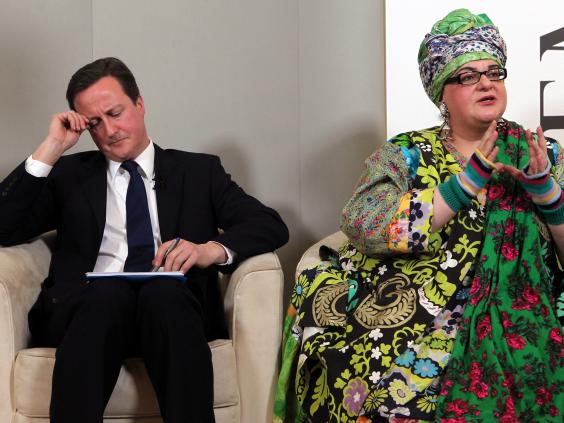 Kids Company is reportedly expected to close on Wednesday just a week after receiving a £3 million Government grant on the condition that it made changes to how the organisation is run.
Ms Batmanghelidjh announced last month that she would step down as chief executive, as part of the shake-up.
The charity's boss is said to have emailed staff within the charity last week to say they would be paid.
Newsnight and Buzzfeed News obtained the emails in which Ms Batmanghelidjh allegedly told staff: "I just want to let you know that we have just received our funding from the government and are processing payroll right now."
Kids Company offers a huge range of services, from housing and health to education and employment. It claims to have helped 36,000 people across London, Bristol and Liverpool since it was founded by Camila Batmanghelidjh in 1996.
It offers a "safe, caring, family environment" for those who are at risk because their parents are battling practical and emotional issues which mean they face a "struggle to survive".
Additional reporting by agencies