Two 16-year-olds who ran away from a Lancashire boarding school to the Caribbean have been found safe and well in the east of the Dominican Republic, police have confirmed.
Edward Bunyan and Indira Gainiyeva left the Catholic Stonyhurst College near Clitheroe, Lancashire, early in the morning on Monday 13 January.
They allegedly took a cab to Manchester Airport and then boarded a plane to the Caribbean.
A spokesman from Lancashire Police said: "The students have thankfully been located safe and well at a hotel in the Punta Cana area of the Dominican Republic."
He added that plans are being put in place to make sure the pair returns safely to the UK, where they will be de-briefed by police following their arrival.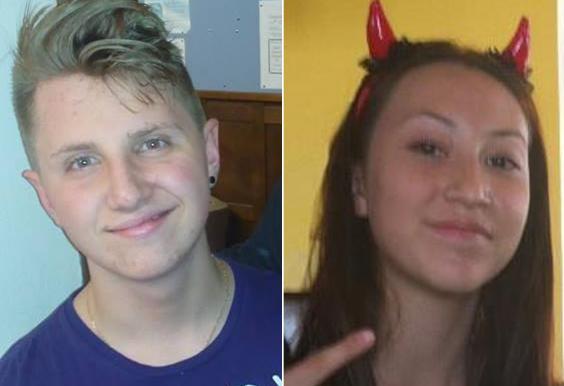 Stonyhurst head Andrew Johnson said he was "absolutely delighted" at the news. He said there will be "discussions" with the students and their families when they return about what happened and what happens next.
In a statement he said: "We are really most grateful to parents and friends of Stonyhurst for their overwhelming support at this difficult time, and for their prayers for the safety of the two young people."
It was reported when they first disappeared that the pair had complained to their friends about the "cold and rainy" Lancashire weather.
A source told the Daily Mail: "It can be pretty miserable at a bleak 15th-century Jesuit school in the middle of winter and close friends say they had a bad case of the post-holiday blues."
Read more:
Matthew Mostyn, second master at the college founded in 1593 which charges students up to £29,439 a year, said their fellow pupils had initially thought the disappearance was an "exciting story" but had soon become worried.
He told BBC Radio 4's Today programme: "We have excellent security, although it needs to be remembered that the prime purpose of that security is to keep intruders out of the building rather than to somehow try to imprison our students."
He said the pupils had been checked on at night and were discovered to be missing in the morning.
Their schoolmate described their departure from the school as "incredible stunt" and "escaping from Alcatraz", given its security measures.
Friends had soon set up #WheresBunyan and #WheresIndira hashtags on Twitter to discuss Edward and India's whereabouts.
The school bills itself as one of Britain's leading Catholic boarding schools, and received an outstanding inspection report in April 2010 from Ofsted.
Reuse content