The former defence secretary Liam Fox has accused Edward Snowden of being a "self-publicising narcissist" who committed treason by leaking thousands of files about surveillance carried out by the US National Security Agency (NSA).
Set to speak at a Washington conference of the right-wing think-tank the American Enterprise Institute, Dr Fox said Snowden had endangered the lives of British spies and their families – and even facilitated the annexing of Crimea by Vladimir Putin's Russia.
The comments came after the Guardian and the Washington Post shared the Pulitzer Prize this week for their reporting of the Snowden documents, but Dr Fox criticised the British newspaper of being "pathetically amateur" and its editor of "egotism and self-importance" over its handling of the affair.
According to reports in The Times, Dr Fox said: "Snowden thinks of himself as a cyber-age guerrilla warrior but in reality, he is a self-publicising narcissist.
"Let us not imbue his cowardice with higher motives," he said. "Let us be clear to the American people and their allies about the threats they now face from enemies inside and out, terrorist and criminal. For once, let's say what we mean. Let us call treason by its name."
Ukraine is currently gripped by a crisis as it deploys military forces to the east in a bid to prevent a separatist uprising.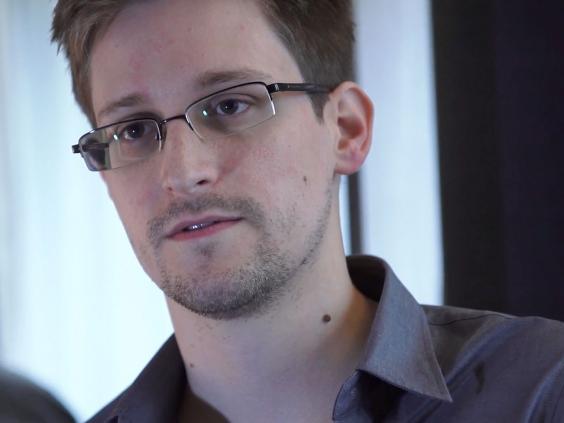 And the senior Tory said today that the NSA leaks may even have helped Russian forces evade detection by the US as they prepared to take over the Crimean peninsula.
Snowden himself currently lives in Russia after he made his way there from the US, via Hong Kong, and has been granted a year's asylum.
Dr Fox said there had been speculation that "the ability to anticipate Russian intentions in relation to Ukraine and the Crimea was diminished as a result of having to close down potentially compromised signal intelligence capability".
He added: "If true, this would be the first practical demonstration of how Snowden and his acolytes had successfully damaged security to the benefit of Mr Putin's regime."
Earlier this week the extraordinary revelations that came out of the former NSA contractor's actions apparently inspired a new artwork by the graffiti artist Banksy, a mural depicting eavesdroppers at a phone box not far from GCHQ headquarters.
And on Sunday night, after the Pulitzer Prize was announced, the Guardian's Laura Poitras said it was "testament to Snowden's courage, a vindication of his courage and his desire to let the public know what the government is doing."
Reuse content