One of Britain's most coveted beauty spots, at Loch Ness the calm is usually broken only by visitors scanning the distance in wishful hope of seeing a certain long-necked monster.
But on its banks, two campsites vying for the same tourists have found themselves at loggerheads over which can fairly be described as the "glampiest".
Neighbourly relations alongside the Scottish lake, a spot which attracts more than 200,000 overseas visitors a year, are at such a low ebb that an adjudicator has been called into decide which can fairly promote itself as "Loch Ness glamping" online.
One, called simply Loch Ness Glamping, offers "armadillo" hideaway holiday homes for tourists; the other, the Bearnock Country Centre (BCC) camping site, invites visitors to stay in its "hobbit houses".
The bookings battle for glamping – glamorous camping – is more lucrative than ever after Loch Ness was put at the heart of a £2m promotional drive launched by Visit Britain earlier this year. The drive is aimed at bringing another 50,000 international visitors annually to Inverness with a marketing ploy based largely on the folklore of the Loch Ness monster.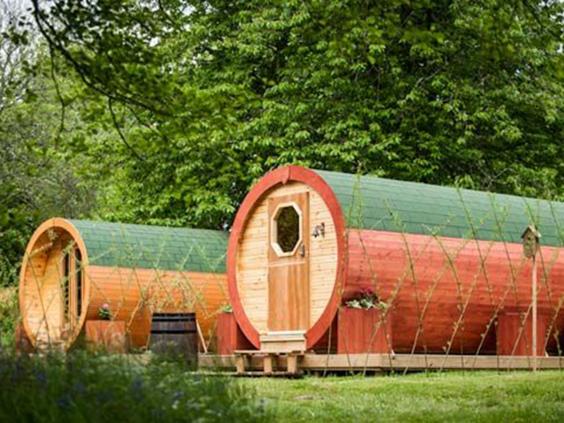 The extent of the campsite rivalry was revealed when the BCC began using an internet domain with the terms "Loch Ness Glamping" in its web address, and their neighbours called in a judge from Nominet, the body which decides who is entitled to own disputed web addresses, to investigate.
Loch Ness Glamping argues that the BCC saw the success of its armadillos, which earlier this year were featured on Channel 4's Four in a Bed, and refashioned its operations from self-service cottages tosomething more upmarket. The BCC contends that the words "Loch Ness" and "glamping" are generic to the wider public and questions how anybody can be entitled to claim them exclusively as their own.
Adjudicator Jon Lang may never again use the word "glamping" as often as he has in his final judgment. The buzzword began circulating five years ago as campsites adapted to attract visitors with an interest in an outdoor break but with a natural aversion to rain-soaked sleeping bags and collapsing tents.
Of the BCC, Mr Lang said: "The respondent approached a website design business which recommended a domain name that would indicate 'who we are' and 'what we do'. The respondent chose the industry in which he operated – 'glamping' and the area of operation."
But the adjudicator later ruled that it would have to transfer one of its web addresses to Loch Ness Glamping because it was causing confusion. Loch Ness Glamping had contested that visitors had been turning up at its site asking to get into their hobbit house.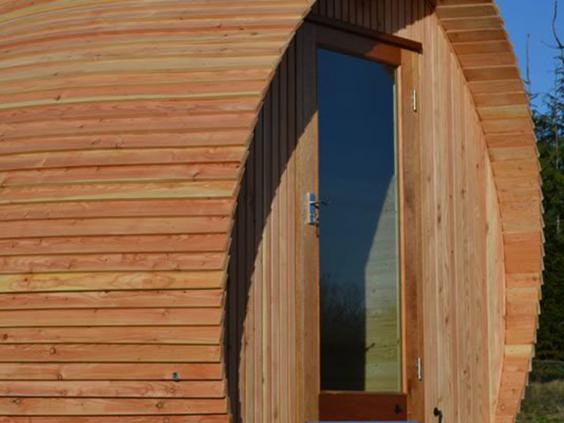 Mr Lang said: "There is little doubt that the domain name is causing confusion. Not surprisingly, much of the evidence is of glampers contacting the complainant's Loch Ness Glamping site assuming it to be the respondent's glamping site, rather than the other way around."
Sonia Anderson from Loch Ness Glamping said: "Although we won he then preceded to register the same name with BCC in front of it. This is totally legal apparently and is causing ongoing total confusion for the customer. People are seeing our website and booking his by mistake and vice versa, which is not good as we are very different operations with different standards and customers are being confused and misled.
"We can't see why you would want unhappy customers."
The Independent on Sunday tried to contact the management at the BCC but did not received responses to phone calls and emails.
Mr Lang, however, said the campsite had contended to him that "the words 'glamping' and 'Loch Ness' are generic and descriptive", and that the BCC "has put considerable time and effort time into making his website informative and accurate for people wishing to come glamping in the Loch Ness area".
Reuse content