London bus passengers are facing disruptions today, as bus workers are staging the first of three 24-hour strikes over an on-going pay disupte.
Members of the Unite union walked out from 4am today, with further strikes due later in the month.
Around half of the buses which normally operate in the morning were running today, according to Transport for London (TfL) - more than at the same time during a previous strike last month.
Unite is seeking a single pay and conditions agreement across all the capital's 18 bus companies, saying wage rates vary by up to £3 an hour.
Mike Weston, TfL's director of buses, advised passengers to keep up-to-date with the situation by visiting the TfL website.
The following bus routes are expected not to run today:
6 10 13 14 15 15 (Heritage
Service)
18  27  33  36  39  51  52  53  54  55  57  60  62  63  65  68  73   79  83  92  94  95  96  98  99 
100  101  102  103  114  121  122   124  129  135    141  144  145  148  153   155  165  166  169  171  172  173  174  175  176  177  178  179  187  191  192  193  194  195    197  199 
200  202  207    212  215  219  221  224  226  227  228  229  231  242  245  246  247  251  252  256  259  260  267  272  273   275  283  286  287  291  292  294  296 
312  314  317  318  321    323  324  327  328  345  347  349  353  354  355  356  357  365  366  371  372  376  377  380    382  383  384  386  387  391  393    396  398 
401  412  415  417  419  424  430  432  434  440  462  466 468  469  481  485  488  491  496  498 
541   
603 
C1 
D7  
E3  E5  E7  
H9  H10  H11  H13  H14  H17  H20  H26  H28 
K2  K3 
P5  P12 
R5  R6  R7  R10   R68 
T31 
U7  U9  U10 
W4N  W5  W6  W10   W16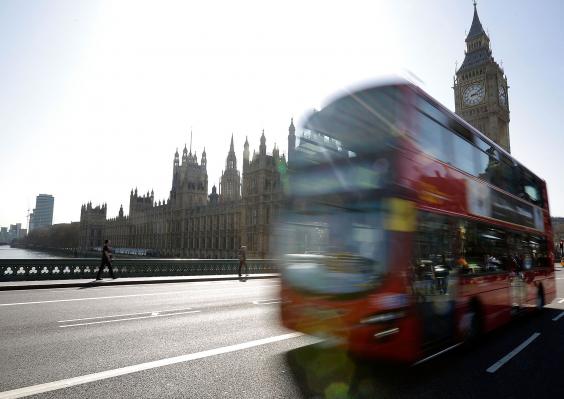 Bus services not affected by today's strike:
66 - Romford Station to Leytonstone bus station
142 - Watford Junction to Brent Cross Shopping Centre
160 - Catford to Sidcup Station
258 - Watford Junction to South Harrow Station
268 - Golders Green Station to Finchley Road
288 - Queensbury to Broadfields Estate
298 - Arnos Grove to Potters Bar
303 - Edgware Station to Colindale
305 - Edgware Station to Kingsbury Circle
340 - Edgware Station to Harrow Bus Station
346 - Upminster Station to Upminster Park Estate
370 - Romford to Lakeside Shopping Centre
375 - Romford Station to Passingford Bridge
404 - Coulsdon to Caterham-on-the-Hill
406 - Kingston to Epsom
411 - Kingston to West Molsey
418 - Kingston to Epsom
428 - Erith to Bluewater Shopping Centre
463 - Coulsdon South Station to Pollards Hill
465 - Kingston to Dorking
467 - Hook to Epsom
470 - Colliers Wood Station to Epsom
492 - Sidcup Station to Bluewater Shopping Centre
499 - Gallows Corner to Heath Park Estate
626 - Finchley Central Station to Potters Bar
628 - Kingsbury to Southgate Station
631 - Golders Green Station to Henrietta Barnett School
641 - West Molesey to Teddington School
642 - West Hendon Broadway/Edgware Station to London Academy
653 - Muswell Hill Broadway to Kingsbury
683 - Friern Barnet to Kingsbury
688 - Southgate Station to Kingsbury
B12 - Erith to Joydens Wood
B13 - Bexleyheath Shopping Centre to New Eltham Station
B15 - Bexleyheath Shopping Centre to Horn Park
E10 - Northolt to Ealing Broadway Station
H2 - Golders Green Station circular (via Hampstead Garden Suburb)
H3 - Golders Green Station to East Finchley, Hilltop
H18 - Harrow Bus Station circular (via Pinner & Wealdstone)
H19 - Harrow Bus Station circular (via Wealdstone & Pinner)
K5 - Ham to Morden Station
S1 - Banstead to Lavender Fields
S3 - Sutton Hospital to Malden Manor Station
X26 - West Croydon to Heathrow Airport
Reuse content