It is not uncommon for visitors to London to raise a quizzical eyebrow when confronted with their taxi fare after a short journey across the capital. But a group of tourists who were asked for £206 after travelling less than a mile by rickshaw have more cause for complaint than most.
A passing black-cab driver filmed the incident, in which an angry crowd surrounded the rickshaw driver – eventually joined by two police officers – as he attempted to demand the extraordinary fare from the holidaymakers. The footage shows the driver of the pedicab being accused of "extorting" cash from the passengers, who claimed that their trip had only lasted three minutes. They were reportedly picked up at Oxford Circus and dropped off at Marble Arch – a distance of just 1,400 yards.
The driver, who claims that the journey actually took 10 minutes, is filmed repeatedly insisting that the bill is backed up by his price list. He tells the police officers that he explained to the tourists, who do not appear to speak much English, that the journey would cost them £10 a minute. One officer replies: "They're foreign tourists. You're blatantly ripping them off, because you know that one minute in here is not £10 worth of money. You know that."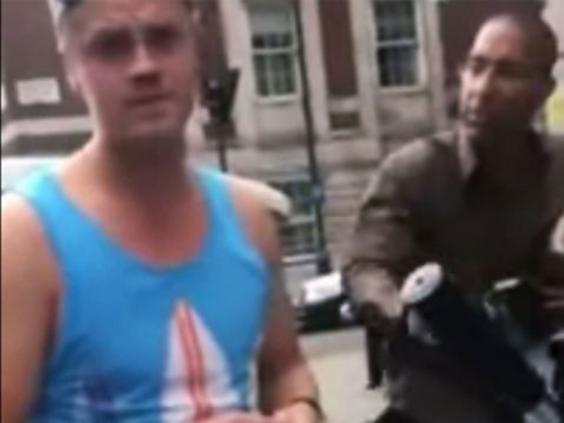 Richard Long, 49, the black-cab driver who filmed the exchange, said the fee was "outrageous".
It is thought that some rickshaw drivers operating near London's popular tourist destinations drastically inflate their prices if they are carrying passengers who do not speak much English.
The Licensed Taxi Drivers' Association said passengers had complained of being "ripped off" and a Westminster Council spokesman added: "We are truly shocked at the audacity shown in this video. We have long argued for greater regulation and licensing on rickshaws, to reduce congestion and improve safety. The Government has to act to give London more power to regulate this trade."
Reuse content